Lena Rose Beauty's Founder Jenny Duranski talks Entrepreneurship during a Global Pandemic
"March 16th hit and the dumpster fire that was March and April followed." Jenny Duranski, owner and founder of Lena Rose Beauty, recalled. "It's hard to be proud of anything … you just dig in and do anything you have to do to survive."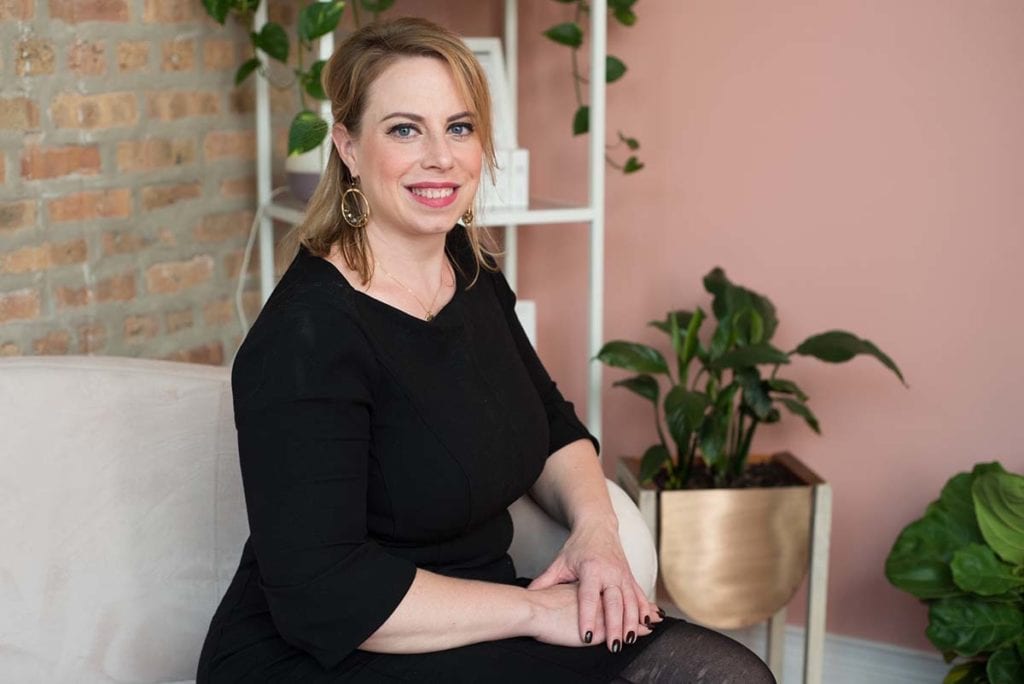 Although that sounds dark and bleak, Jenny is not. She's just incredibly focused on the goal of creating a clean beauty space. Her obsession with green beauty was sparked during her days as a nail technician when she developed mysterious ailments from working around chemicals.
That was her "there's got to be a better way" moment that nudged her into becoming an "accidental entrepreneur."
She studied up on cleaner solutions, even joining the Campaign for Safe Cosmetics before ultimately opening her business. Today, Lena Rose stands Chicago's first green beauty boutique and spa, focusing on vegan, non-toxic, "farm-to-facial" services and products that are 100 percent safe for your body.
But as a brick-and-mortar business, the COVID-19 pandemic presented its challenges. During the shut-down, Duranski released a six-product line to bring the spa home to spa-regulars. She was also one of the entrepreneurs selected to be a part of the 10,000 Small Businesses Program by Goldman Sachs.
Listen to Jenny's big goals, how she involved her daughter in the business and what she has on the docket for the business next.
Resources:
If you love this episode as much as we do, subscribe to the #WeGotGoals podcast wherever you like to listen to podcasts, including on Apple and Spotify (and hey, leave us a rating while you're at it!).