How to Approach Social Distancing Disagreements
Over the past weeks we've experienced a gradual reopening of society following lengthy stay at home orders. In some ways, reopening has been a relief to many who have been able to see loved ones, return to some activities, and experience a degree of normalcy after months of isolation. However, reopening has also been stressful as people try to reconcile uncertainty about how to behave safely and responsibly.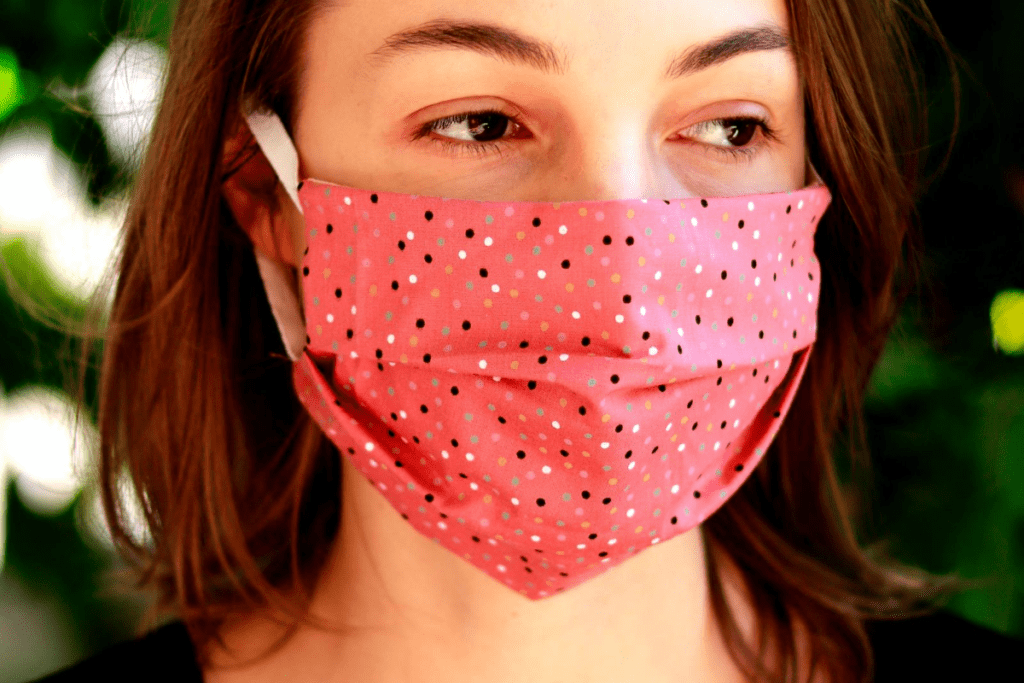 Internal conflicts as we try to weigh whether or not we should visit reopened businesses and engage in face to face social interactions cause some a fair amount of turmoil. Unfortunately, these challenging questions get even more complicated as we factor others into our decision making processes. As some people would still rather not leave their homes, others are eager to take advantage of loosened restrictions, and many fall somewhere in the middle of the spectrum, tension and awkwardness surrounding seeing friends and family can cause major disagreements that can be difficult to reconcile.
I reached out to clinical psychologist Dr. Carla Marie Manly, Ph.D for advice on how to handle social distancing disagreements. Here's what she had to say.
Establish boundaries
Before we can determine what we're comfortable with those around us doing, we must establish our own comfort levels.
"It's important for each of us to think about our own needs and boundaries before reconnecting with loved ones and friends," Dr. Manly says. "A simple, honest self-assessment is important as it creates a solid level of self-awareness and boundary-awareness."
By taking time to establish these personal boundaries, we can avoid being caught off guard by an invitation we hadn't expected that might spark discomfort.
"If others are more casual or rigid than what is ideal for you, the next step may be to opt-out of the gathering. In some cases, it may feel safe and appropriate to adjust your standards a bit—but never in a way that feels unsafe," Dr. Manly advises.
If you've thoroughly considered your comfort level and standards for various activities, it will be easier to make these adjustments in a thoughtful way without compromising the health and safety of yourself or others.
Be straightforward
When dealing with friends and family who differ in their approach to social distancing, it can be nerve-wracking to discuss your stance on the issue.
"By telling others openly and honestly what your needs, expectations, and boundaries are beforehand, you've done all that you can to set the stage for success," Dr. Manly assures. "If boundary needs and social distancing practices are too disparate to allow safe connection, it can be helpful to simply take a temporary time-out from in-person connection."
It's important to stand firm if you are not comfortable seeing certain people in person. Dr. Manly encourages upfront comments such as "I appreciate that you have a relaxed attitude with social distancing practices. I tend to be very cautious, so I'm going to opt out of gatherings that don't feel ultra-safe to me. You know how much I care about you, and I so appreciate your understanding."
Statements such as these serve the conversation by centering your needs without placing blame on the other party and assuring them that you value the relationship. Make a commitment to stay connected virtually if you are uncomfortable connecting in person to maintain a connection with this person.
Be respectful
If you find yourself interacting with someone who is more cautious than you, be sure to be respectful of that person's needs. 
Dr. Manly suggests "to be more supportive of the more conservative approach when possible." This might mean sitting further apart from a friend who is more rigid with social distancing restrictions than you might with someone who has a more liberal approach.
However, in some situations it may not be possible to change your behavior sufficiently to ease their concerns.
"If you feel that you can't temporarily adopt a more conservative approach to satisfy their concerns, it's wise to simply avoid interacting with that person until the health threat has eased," Dr. Manly suggests.
In these situations, pledge to stay connected virtually for the time being and periodically reassess whether your approach to social distancing becomes more aligned with the other person's as the situation evolves.
Avoid judgment
Each of us has responded differently during this time, and it's important to recognize that people in your life may not react to the situation in the same way that you have.
"No matter what," Dr. Manly says, "it's generally wise to avoid judging others' practices as being too casual or too rigid."
Dr. Manly further cautions against trying to change someone else's behavior. "If a person asks for a bit of education or explanation around a certain point, it's fine to weigh in; otherwise, it's often better to accept the rights of others while taking care not to sacrifice your own needs and values."
Be aware that this situation is difficult for everyone and other people may be dealing with entirely different circumstances and challenges than you are, which likely determine their approach to social distancing.
"No matter what approach you choose to take," Dr. Manly says, "strive to be accepting and non-judgmental of others' needs."