9 Best Anti-Chafing Products to Use This Summer
One of my least favorite things about summer is the inner-thigh chafing I inevitably experience any time I walk around in the heat in shorts. Chafing is caused by a combination of friction and sweat. It commonly occurs on thighs during the summer as they rub together, but it can also make its presence known under your arms and your lower back.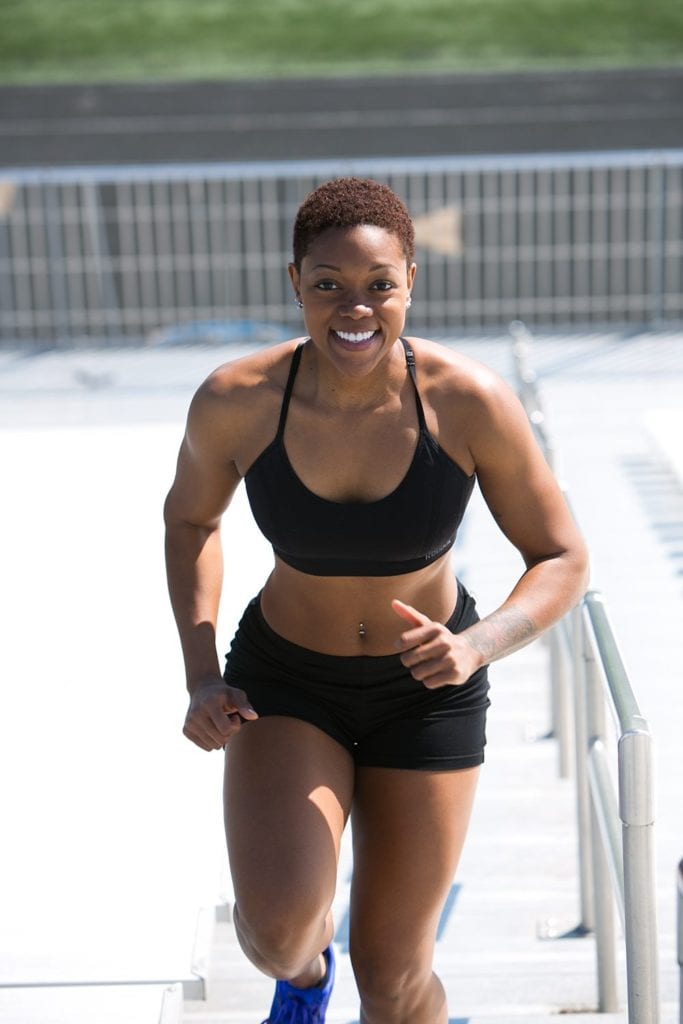 You don't have to put up with the pain of chafing or give up your favorite pair of shorts, though. I'm rounding up the best anti-chafing products to keep your thighs, underarms, and lower back smooth and irritation-free all season long.
Megababe Thigh Rescue Anti-Friction Stick ($13.99, target.com): This is my personal fave anti-chafing stick. It feels like a balm and never goes on sticky. The formula contains aloe, which cools and calms inflammation, as well as pomegranate seed extract to promote healing and grapeseed oil to temporarily firm up skin. 
Body Glide Original Anti Chafe Balm ($7.49, target.com): This is the first anti-chafing product I ever used a few years ago, when the irritation I was experiencing was too much to handle anymore. It's sweat- and water-resistant for all-day protection. The balm goes on dry, doesn't clog pores (because who needs thigh zits in addition to redness, right?), and feels virtually weightless.
Love AnyBody Anti-Chafe Ointment ($7.99, target.com): I was drawn to this brand when it launched last year because of its body-positive messaging. And its anti-chafing products really work. This ointment prevents irritation caused by chafing thanks to its star ingredient, squalane, which creates a protective barrier on the skin. Olive extract, meanwhile, has excellent moisturizing and antioxidant properties, while coconut oil nourishes dry skin.  
Aquaphor Healing Ointment ($13.79, target.com): Aquaphor is my go-to for just about any skin ailment. Lately, I've been mainly using it to heal my dry hands (caused by all the hand sanitizer I've been slathering on), but it also works great as an anti-chafing ointment. It's formulated with 41 percent petrolatum, which helps keep oxygen flowing to heal skin. Plus, it's fragrance free, making it ideal for sensitive skin. 
Green Goo First Aid ($12.95, amazon.com): I recently discovered this natural brand and have become obsessed with this product. I use it on my cracked hands, bug bites, and yes, even inner-thigh chafing. It's formulated with a host of plant-based, healing ingredients, including calendula flower oil, plantain leaf extract, chickweed extract, and comfrey leaf powder. 
Color Up Full Spectrum Sensation Rub ($21, colorupco.com): What do you get when you combine the pain-relieving properties of topical CBD with super-moisturizing ingredients like organic shea butter and natural sunflower wax? This convenient stick, which not only helps relieve chafing irritation but also soothes sore muscles. 
TriSlide Anti-Chafe Continuous Spray Lubricant ($14.95, walmart.com): If you're a fan of spray sunscreen, then you'll like this anti-chafing spray. It's an especially good option for swimmers, cyclists, and runners because it can easily be applied on the go with no mess and is water- and sweat-proof. 
SweatWellth Friction Free Anti-Chafing Spray ($18, amazon.com): This spray is another good pick for athletes due to its convenient, mess-free formula. It absorbs instantly and has cooling properties so you'll feel relief right away. It's made with hyaluronic acid, which is one of the most moisturizing ingredients you can find in a skin care product. 
Lush Silky Underwear ($10.95, lushusa.com): If you're anything like me, then you've probably gotten skin care advice from Reddit at some point or another. That's how I discovered this powder, which Redditors rave about for its anti-chafing abilities. It's made with a combo of kaolin and cornstarch to absorb sweat and cocoa butter to keep you smooth.