This Yearlong Cookbook Challenge Offered Reflections Beyond the Kitchen
Sipping on a mint soda on this sweltering summer day, the violin of a classical song marries with the clings of ceramic coffee cups in the cafe. A cat who saunters through the space, an indication that she has staked her claim on this cafe, jumps up on a nearby counter to sip water from a softly running faucet. 
When I returned from Minnesota to Shenzhen, China (where I am an international school teacher) in August, like the rest of the world I had no sense that come 2020, we would be called to endure an unprecedented year of restrictions, changes, and disappointments unlike those we had experienced previously. 
As I settled back into my small apartment, preparing to embark on the school year ahead, I pulled out of my suitcase Allison Day's Whole Bowls, a cookbook that my mom had bought me after an especially delicious dinner at a neighbor's home. I decided to challenge myself with cooking my way through the book throughout the school year, hoping this would inspire me to spend more mindful time in my kitchen, and to mindfully consume more vegetables.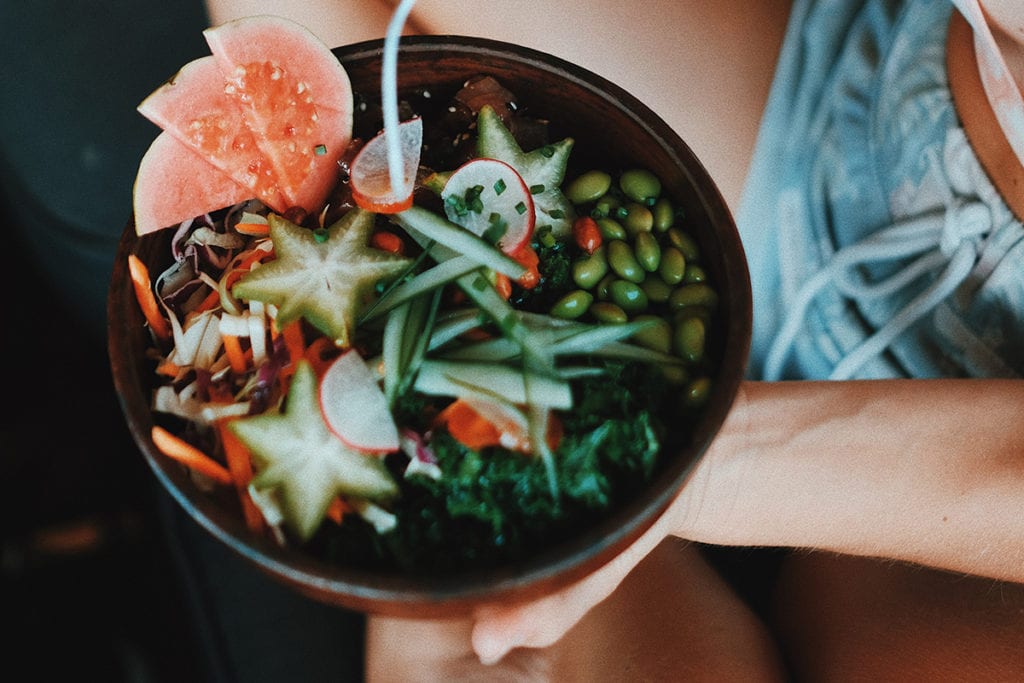 As I read back through my whole bowls journey, I chuckle when I read what I predicted what I thought would be the hardest thing about my mission. "Sticking to my plan may be especially difficult on weekends that I travel as returning Sunday evening cuts down on the time I usually use to prep my meals," I wrote in September. 
When I wrote in December, I was still on track, feeling a bit prideful and triumphant that I hadn't missed a week of cooking a whole bowls meal. Aren't I a committed and tenacious goal-getter? I thought to myself. 
And then, in January, Covid-19 emerged from inside of a city in my host country, made its way to Shenzhen, and promptly continued its trip around the world. And my plans, my routines, my goals — like many of yours — were canceled, rerouted, rescheduled, and indefinitely postponed. In the midst of it all, I felt my sense of resolve to meet my whole bowls goal go on sabbatical. 
With the new cognitive load of figuring out how to effectively teach my students online, with the constant weight of great uncertainty, with the loneliness of quarantine in isolation inside of my small apartment, I was without desire to open the cookbook. 
And in the end, who cares, right? We all have a multitude of things to concern ourselves with as we navigate our new normals, why stay preoccupied with a challenge I began in one context when my current context is so changed? 
I think I could have offered myself some grace if I would have let the challenge go entirely. I am one to want to see things through, but if I had let go of my year of whole bowls six months in, I would have had a good reason. 
At the end of April, though, after I had begun to get used to teaching online, and life in Shenzhen began to open up more and life began to feel just a little bit like the old normal, in some ways, I began glancing at the cookbook which had found its home permanently on my kitchen table this year. 
At the very end of April, right before May Day, I did the unthinkable. I broke out of my former box. I made a recipe on a page without a picture. I had so many doubts about the recipe. I have always assumed if the recipe doesn't feature a photo, the cookbook author is kind of trying to hide it. Like she had to fill the cookbook, and not all of the recipes could really be that dynamite, so she brings her powerhouses and makes them look all the more mouthwatering with these drool worthy photographs, and then slides in something passable on the unillustrated pages. 
My assumptions were proved wrong when I made Brunch Bowls with Chickpea Turnip Hash, Asparagus, Eggs and Homemade Ketchup. Here's the deal, though. My local produce shop was out of asparagus and turnips, so traded them for sweet potatoes and broccolini. I couldn't really imagine pouring ketchup over my bowl, but after I had simmered and blended the ingredients … Oh. My. God. Let's just say I am now Small Batch Baci selling artisanal ketchup out of my kitchen. 
In May, I invited friends over for a Whole Bowls Brunch. I made Oat Risotto with Soft-Boiled Eggs, Avocado, and Hazelnut Dukkah to begin with and Sunny Citrus Bowls with Orange Pomegranate Salsa and Lemon Cream for dessert.
You know what? The bowls weren't that great. I didn't quite have all of the ingredients right and I was trying to make too many fried eggs at one time for my small crowd and it just didn't all come together.
And you know what else? Again, it didn't really matter that it hadn't gone as planned. Not really, anyway. Yes, I would have loved to serve bowls that everyone raved about (everyone was politely complimentary), but in inviting my friends over, we had created a warm and lively space together, nevermind that the food was not five star. 
We sat together for hours, the late morning turning into an afternoon. Laughter, friendship, and some bags of popcorn because we had gotten hungry again. And that's what it's all about. 
I learned a good deal from cooking the recipes from Allison Day. I learned the significance of a good sauce, and the delicious way that ketchup (at least the homemade kind) indeed pairs with vegetables. Most importantly, though, I learned, again, about being flexible, about the way that food brings us together, about the therapeutic nature of my kitchen.
Plans get turned on their heads. So, we find our grit; we take breaks; we take breaths. And then we reroute and we fill our bowls, once again.  
Let us know!
Did this post help you get closer to achieving one of your goals?