The Exerciser's Guide to Mask Maintenance
Back in January, it would have been unusual to see people wearing face masks in malls, restaurants, gyms, and grocery stores. But in the age of COVID-19, the norm has undoubtedly changed. These days, it's unusual when folks aren't wearing masks in public.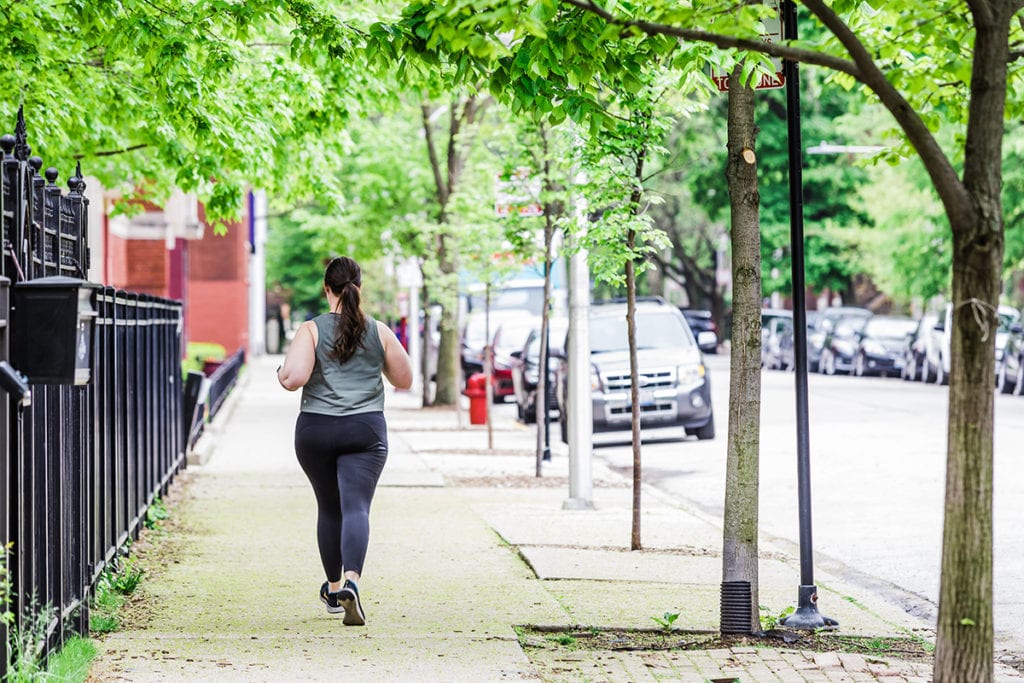 For those two years of age and older, the CDC recommends face coverings, since they serve "as a simple barrier to help prevent respiratory droplets from traveling into the air and onto other people when the person wearing the cloth face covering coughs, sneezes, talks, or raises their voice."
Some states, including California, New York, and Kansas, require face masks in public. As cases surge in Arizona, the city I live in — Tucson — has declared that everyone over age five must wear a covering over their nose and mouth when in public settings where physical distancing is challenging.
Simply put, wearing a face mask, even when you're working out, is one of the easiest ways to slow the spread of the coronavirus. Still, donning a face covering whenever you exercise or go out in public can mean the mask itself is getting exposed to a high number of particle droplets and other elements. That got me thinking — how often should we be washing our cloth face masks?
How often to wash your face mask
The answer: More often than you think.
"I would recommend washing the mask after every use," said Dr. Leann Poston, a licensed physician who works as a content contributor for Invigor Medical. "On the face side of the mask, viruses and bacteria may get caught as you breathe in and out. On the outside of the mask, there may be additional viruses, but also pollen and mold."
Echoing Poston's thoughts, the Mayo Clinic also suggests that cloth face masks be washed every day. It may help to think of your mask like a pair of underwear, Dr. Daniel Griffin of Columbia University told NPR. You should be washing it after every time you wear it (especially when you're working out in it).
How to clean your face mask
Additionally, it's key to be cautious while removing your mask.
"Use the ties or strings to take the mask off, fold it so the outside surface is enclosed on the inside, and then throw it into the washing machine," Poston said. According to the CDC, you can wash your mask with the rest of your laundry using regular detergent and warm water. If you're sensitive to smells, think about using an unscented detergent since the mask will be over your mouth and nose. Another option is to wash your mask by hand.
As for drying it, the CDC advises popping your cloth face covering in the dryer or letting it air dry.
Poston noted that if you're unable to immediately wash your mask, you should put it in a paper bag until you have time to wash it.
Overall, wearing a mask while exercising at the gym is necessary as "the rapid exhalation when exercising probably extends the reach of secretions beyond six feet," said Poston.
Bottom line: Keep up the mask wearing, and don't forget to wash your cloth mask regularly.