4/17, 12 pm CDT: Mental Health Lunch-and-Learn With Anti-Anxiety Yoga Flow
[Go straight to the yoga flow and mental health lunch-and-learn tickets here!]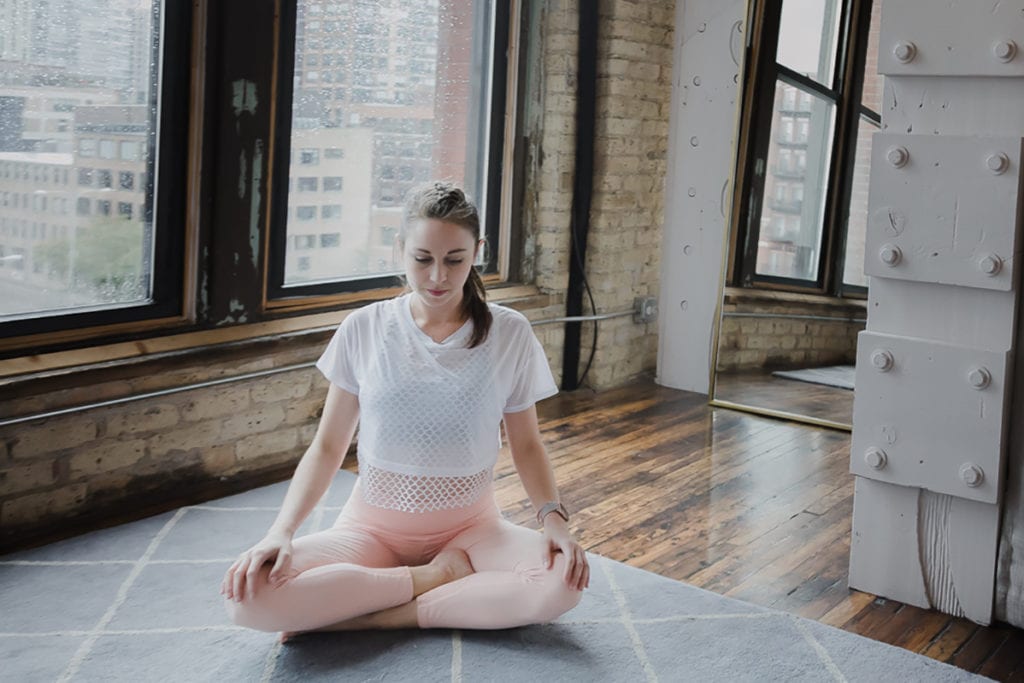 In times of uncertainty, we rely on friends, family, movement, and tried-and-true coping mechanisms to help us fight anxiety. But in an unprecendented time like the current global pandemic, what can we be doing to further protect our mental health?
On Friday, 4/17, aSweatLife is hosting a lunch-and-learn with two mental health experts to discuss mental health strategies and techniques we can all benefit from during COVID-19. Renee Zambo, a C-IAYT Yoga Therapist, will start the hour with an anxiety-reducing yoga flow to offer comfort and quiet. Then, she and Cami Beauregard, Licensed Professional Counselor, EMDR-Therapist, will discuss difficult shelter-in-place situations, coping with uncertainty, "pandemic productivity" pressure, and how to start therapy during quarantine.
This mental health workshop will be free for all attendees, and we'll host it in a private Zoom room so everyone can participate comfortably and confidentially.
More about the experts:
Cami Beauregard, MA, LPC, is a licensed professional counselor and a graduate from Northwestern University Master's in Clinical Mental Health Counseling program. Cami provides psychotherapy for clients who are struggling to find their inner voice and self-worth. She helps clients develop a loving self image while building skills such as self-advocacy, mindfulness, and emotional-regulation. 
Cami believes therapy is not just for those with diagnosable disorders. Emotions, thoughts and feelings are part of the everyday human experience. She believes clients can surpass their goals and standards of self when they begin to de-regulate their automatic responses and impulses. Cami uses techniques from Cognitive Behavioral Therapy, Acceptance and Commitment Therapy and other solution-focused skills. Additionally, she is a certified yoga instructor and incorporates the mind/body connection in session.
Renee Zambo is a C-IAYT Yoga Therapist who teaches private sessions, group classes, workshops, and co-leads Room to Breathe Chicago's 200hr Teacher Training.  
Her desire to make Yoga accessible and beneficial to everyone in their own unique way led her to train with Integrative Yoga Therapy in 2013. Since then, she has studied with Sara Meeks, DPT, in Yoga for Bone Health and Osteoporosis, and assists for the Kripalu School of Integrative Yoga Therapy. Renee pulls from the many tools of Yoga Therapy which include mindfulness, breath work, movement, and meditation, to create effective and empowering lessons. 
Here are the details!
What: A virtual (free!) anxiety-reducing yoga flow followed by a workshop on mental health,
When: Friday, April 17, 12pm Central
Where: Zoom; you'll get an invite and private link on Thursday, April 16
What you need: Space to flow during the anxiety yoga portion, and any questions you want the experts to address about mental health during the pandemic
Where do I reserve my spot? Right here!