Life in the Times of Covid-19: Reflections from Yoga Camp
The sun had just set, in the distance, over the ocean. As I lay in shavasana, my body melting into my mat, cicadas created an orchestra around those of us who had gathered for this Saturday evening practice. As our teacher brought us to a seated position, she spoke the words that set the tone for the three weeks that I have spent in Phuket, Thailand: More open heart, more happy life.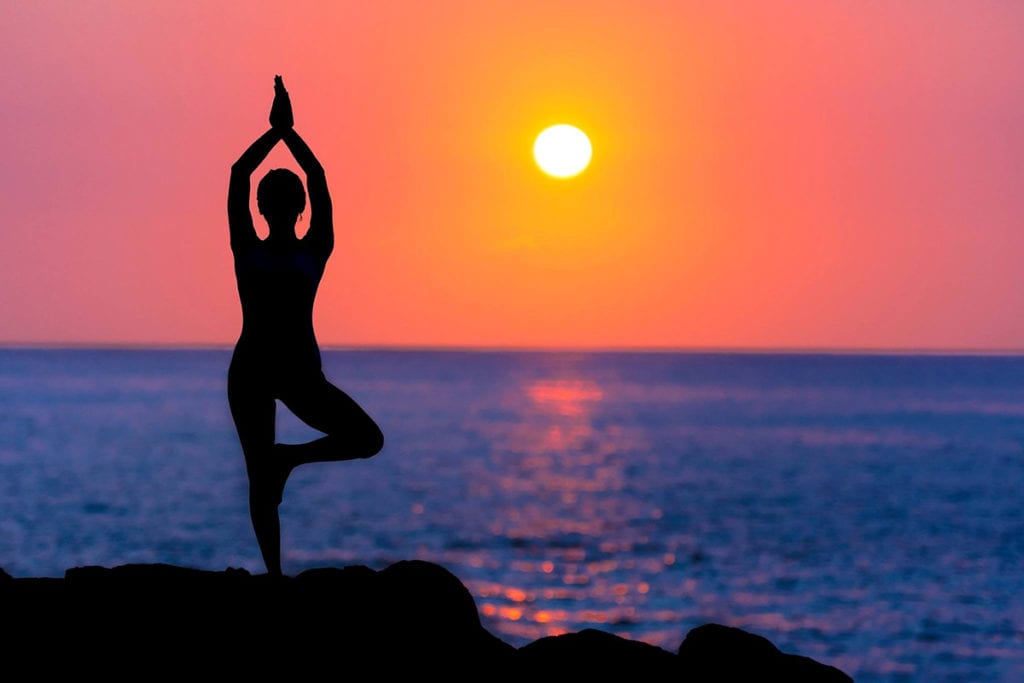 I landed at CC's Hideaway in Phuket a bit by default. Shenzhen, China, is currently my home, and when COVID-19 hit, borders began closing to those of us from the mainland. My plan to go to a yoga and meditation retreat in Taiwan was foiled. After some frantic Googling, and checking to see which countries were still open to residents of China, I found the oasis that I have now taken up residence at for more than twice as long as I had originally planned. 
Fluid plans seems to be the theme of 2020 so far. If you're Buddhist, or a student of mindfulness, or if you have reflected on the unpredictable paths your life has taken, then there are many of us who can at least acknowledge that, in theory, we are working to accept impermanence. The arrival of COVID-19 is, perhaps, just offering us more space to lean into the reality that there are things over which we have so little control, that life is about signing up for the unknown. 
In the weeks that I have been nested — I do this beautifully, just like the birds — into my retreat in Phuket, I have made significant connections to individuals that I did not previously know. During the time that I have spent practicing yoga twice a day, I have come eye to eye with my brightest light, and also face to face with my shadows. Since leaving Shenzhen, China has instituted a two-week quarantine for anyone returning from outside of the country's borders. I did not predict any of this. It is not that any of what I have just written is out of this world, but none of it was anticipated. 
My time at CC's has ended up providing a space to open my heart and breathe into many places inside of myself that have been calling to be seen, to feel love and light, and also to find their way through darkness. What I did anticipate about the yoga retreat is the way that regular practice would provide space for me to move beyond feeling that my muscle is tearing away from itself in pigeon pose into a place with my body where I can say that the stretch now feels delicious. After so many hours of practice, I have also gotten more than I realized I came for. As I sink into Virabhadrasana II, or Warrior II, what keeps returning to me is a deepening understanding that yoga is using the body to move beyond the body. 
Moving into so many rooms within myself is not easy work. It is pushing me to work on my ability to hold space for all of the emotions that surface. When facing more ambiguity than we normally feel that we do, emotions often run stronger. For this reason, I am even more grateful for the community at CC's. I have come to feel that the staff and I are something akin to family, and being in the presence of family fosters feelings of safety. As I have reflected on the space that my yoga instructors and the rest of those helping CC's to run so smoothly, I have also worked to bring something good to them. It has me asking myself, and you, how can we offer and accept love in the time of the coronavirus? Whatever your answer is, go be that, do that, embrace that. 
I will be breathing into the deep spaces that Phuket opens up to me for a bit more time. I will be meditating on words from Rumi, and I want to share them here, with you, in case they are just what you need to read today, too: Keep walking, though there's no place to get to. Don't try to see through the distances. Move within. But don't move the way that fear makes you move.