How to Build Your Perfect Morning Routine
The concept of having a healthy morning routine feels like its reached competitive levels among those who are obsessed with personal development. Own your morning! Own your day! Everyone from micro-influencers to entrepreneurs and thought leaders (and those who think they are) espouse the benefits of having their shit together before the sun rises. And I couldn't be more jealous.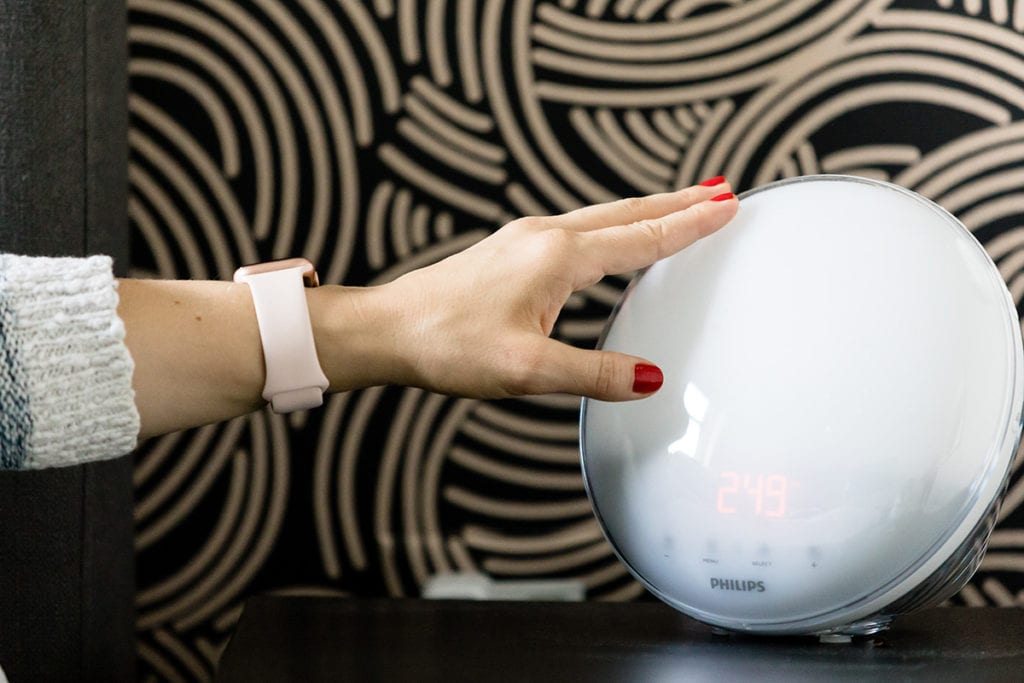 My crazy reality
Now, I'll humbly brag. In a culture where being busy makes people think you're a winner, I don't think I should win a gold medal, but I'm a contender. I freelance write for several publications, host two streaming shows, produce someone else's podcast,, and do PR consulting. I'm also a wife, dog mom and work out four to five days a week. I also manage to get out quite a bit.
Did I mention I'm painfully self-critical? At least I'm self-aware. Even as I type this, I wonder if I should really be doing something else? I feel out of control of so many aspects of my life. When January rolled around and it was time to consider resolutions (cringe), I realized this was an opportunity to discover what the best morning routine would be for myself.
The morning routine challenge
I needed to stick to a morning routine five days a week. Because I work mostly from home and schedule my life in a way I rarely have to be anywhere before 10:15 am, it's easy to be undisciplined. There's no one to hold me accountable but myself. So, I came up with a plan I could actually stick to with a little bit of flexibility.
The rules were to be out of bed before 7:00 am. While I'm aspiring to be a 5:30 am person, for me, anything before 7:00 am is a win. I wanted to hydrate before getting out of bed, which would be easy because I keep a water bottle on my nightstand. That's doable even half-awake. It's the little victories.
Next step: meditate for at least five minutes. My relationship with meditation is complicated. I've stopped and started meditating every day more times than I can count. But this time would be different (really)!
The other part of the routine was showering before 10:00 am. Like many people who mostly work from home, I have a tendency to stay in pajamas until I feel completely disgusted with myself, which is sometime around 2:30 pm.
And if you're wondering why my morning routine doesn't include a workout, it's because I abhor working out first thing in the morning. Even I have limits.
I didn't start the routine on January 2nd because I was traveling the first two weeks of the year. So, it's been a little over thirty days as I write this. However, according to author James Clear, it takes approximately 66 days to form a new habit. And surprisingly, I feel like I'll get there.
A little flexibility goes a long way
Here's how I plan for my morning: set approximately eight alarms on my phone and one on Google Home, which is on the other side of the room. I still hit the snooze button too many times, but that's okay if my alarm is set early enough. Except for a few days, I mostly got out of bed before 7:00 am and overall am waking up earlier than I was towards the end of last year. This is progress.
I also realized on the first day, since I'm so comfortable in bed, it would be okay to meditate there, as long as I didn't fall back asleep (okay, that happened once). Most people recommend meditating on a chair or cushion, but allowing myself to meditate in bed just after hydrating was the best thing for my meditation routine. I'm comfy, warm and waking up my mind. This has been the first time I really looked forward to meditating and didn't see it as yet another obligation. Furthermore, I finally feel I'm able to stay more present for life in general.
Yes, there were a few days when I let myself sleep past seven or allowed myself to snuggle with my husband past the alarm, but overall, I felt like I was finally getting somewhere.
But too much flexibility isn't good
To be clear, I have no problem getting out of PJs on the days I have to be somewhere in the morning. It's just the days when I'm writing from home that I get lazy about this.
But here's the thing about habits—you're supposed to break it up into steps. When you get one part down, it's far easier to add something else on. I'm 100 percent good with the meditation part of my routine and good enough getting out of bed before 7:00 am. But, admittedly I've given myself too much flexibility with the third part of this routine. I hope that in another thirty days or so, I can increase my self-discipline.
What I've learned about having a morning routine
Honestly, I don't think anyone truly owns their day—unless they can work with zero distractions, have no familial obligations or dogs at their feet all day. But I feel good about where I am right now. Yes, getting up early means more hours in the day, sleeping better at night and having a bit more time before all the interruptions start rolling in. But what I didn't anticipate was that having a game plan would make me feel this good.
Having a plan I can stick to in the AM has also made me think more about how I plan my day. How can I be more efficient? If I micro-schedule everything, will I be more productive? Will I finally stop walking the dog in PJs, an overcoat and slippers? I'm not entirely sure. I'm not even sure I technically own my morning yet. But I definitely own myself more.