How to Replace Meat in Your Diet
Plant-based is becoming all the rage, where people are ditching meat for more plant foods to lower their carbon footprint and to keep their health in check, since eating less meat and having more veggies, beans, and legumes can protect your heart and lower your risk for various diseases.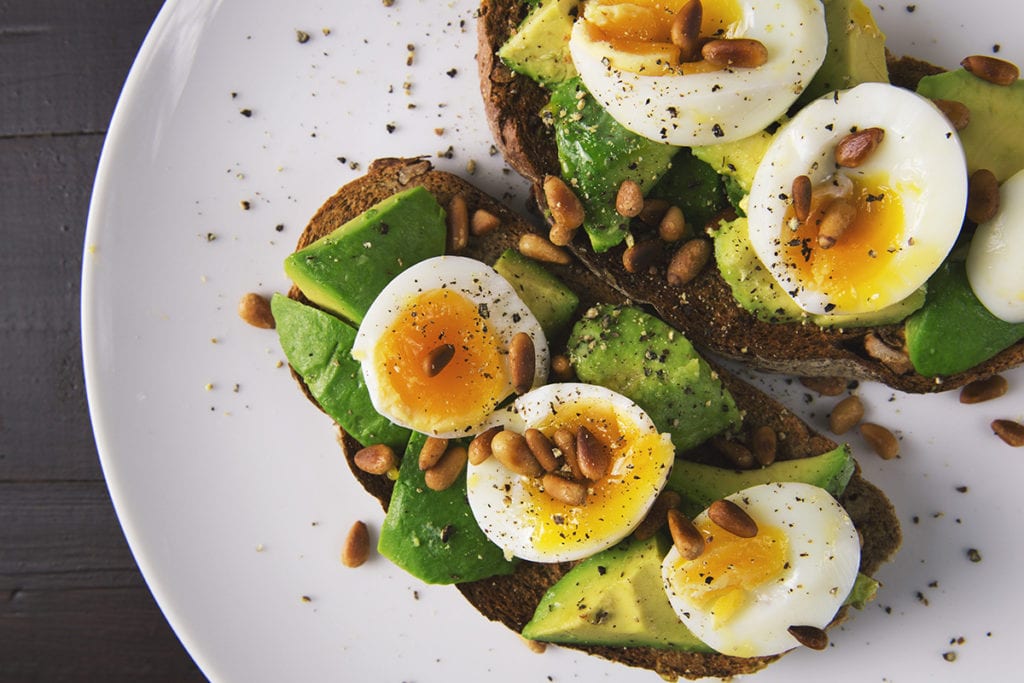 Yet, that means you might be missing your favorite steak, burger, meaty stir-fry, or favorite buffalo wild wings recipe for game day. (Hello Super Bowl!) 
If you are adopting a plant-based diet, where you are eating more plants for protein, fiber, and vitamins and minerals, you want to make sure you are still enjoying your favorite comfort food recipes that typically involve meat. 
Why? That way, you can fight any boredom that may come with plants and not feel deprived the next time you want a burger and fries at a barbecue or a delicious Bolognese for Italian night. 
Here are a few ways to swap out meat for more plant items while still getting the same meaty texture and flavor you are craving. It'll still taste great (like the real deal!) and help you stick to the plant lifestyle without feeling resentful or frustrated with your options. This advice comes from dietitian Maggie Michalczyk, MS, RD who lives in Chicago.
Start slow
Start small and work your way up!
"Practice Meatless Monday or opt to eat a few meatless meals a week to start. This will make the transition way easier and allow you to explore more plant-based sources of protein and figure out which ways you like to use them best," Michalczyk says. 
If you choose to cut meat out cold turkey, you may burn out. Plus, you won't figure out how to properly replace in recipes. If you choose to swap out one meal or one day first, then you can enjoy meat on the others in moderation and start experimenting with plant swaps for your favorite dishes, since you can have them again if you desire. Then you'll see you love a plant patty or tofu burger just as much if you have the right condiments and toppings!
Explore all plant-based options
You are not limited to just tofu—there's seitan, tempeh, mushrooms and cauliflower for "steak" and "burger" meat, quinoa and other grains, and of course beans and legumes. There are tons of non-meat foods to choose from!
"Explore ALL plant-based protein options. Beans, veggies, seeds, nuts and ancient grains are all good sources of plant-based protein that you can swap meat out for," Michalczyk advises. So, try them all and see what you like. 
Order plant items when dining out
A good way to replace meat when out is by just ordering plant items, where meat wouldn't be included in the dish anyway.
"Order mostly plant-based options when dining out. This is a great way to try veggies in different ways than maybe you've ever had before and you can adopt the ideas in your own kitchen later," Michalczyk says. 
And then you can start to make those recipes at home too! This makes it easy to replace meat since you aren't looking for it in this type of dish—you won't feel deprived and you'll enjoy it for what it is. 
Go for seasonality
"Focus on what's in season. Crowd meat out of your plate by filling it up with more veggies," Michalczyk says. If you pick fruits and veggies that are in season, then they will taste ripe, fresh and of high quality. So, you will WANT to make them at home—more so than you'd want to make any old piece of meat or fish. 
"Grab some in season veggies and challenge yourself to cook with them at home for something like a grain bowl or vegetarian tacos. This will ensure you're getting good nutrition and help to ensure you're not eating just plain old salads on a plant-based diet," she continues. 
Try seafood, if you can 
If you are cutting out meat, as in red meat, chicken, turkey, and pork, go with more fish before cutting out fish completely for plants. 
"Incorporate more seafood. Aim to replace your meat heavy dishes with seafood a couple of times a week," Michalczyk says. 
"Seafood like salmon is a good source of protein, healthy fats and vitamins and minerals. This is a great way to make sure you're still getting enough protein in your meals when replacing meat," she explains. You can use it in tacos, on salads, on toast for breakfast (think lox!), and more. It's a great in between—the happy medium.