Healthy Super Bowl Party Recipes
12 million slices. I repeat, 12 MILLION slices of pizza will be consumed at Super Bowl Sunday … from Domino's alone! And they will be served with a side of 1.25 billion wings. Here within the asweatlife.community, we have talked a lot about what we accomplished last year and what we have set our sights on for 2017. Together we've established that #wegotgoals, and I would hazard a guess that not one of those goals includes eating more pizza and wings.
So, what do you do when you're invited to a Super Bowl party on what is essentially "National Pizza and Wings Day"? If you have a lot of self-control, you can go with a veggie tray and insist that it is for sharing despite the fact that you are keeping it on your lap. If you're like me and the thought of exercising self control around pizza and wings is hilarious, then it may seem like your only other option is to stay at home in your green-food-safe-zone and try your best to convince yourself that the best part of a plate of wings truly is the celery sticks.
OR you can say yes to the party invite and bring one of these lighter versions of Super Bowl party staples. The good news is they're so delicious people won't even notice that they're eating a healthier option. The bad news is they're so delicious people will ask you to bring at least one of them every time they invite you over. I speak from experience: make at your own risk.
BLT bites
Skip the bread, portion size and calorie count that the average BLT offers and you're golden. Simply prepare bacon your way, cut it, and put it on a toothpick with grape tomatoes and lettuce. Yes, it's that easy.
Find the full recipe here.
"Cowboy Caviar" Salsa
Opting out of store-bought salsa can save you from consuming a lot of extra sodium. Bring a bowl of this fresh and colorful salsa and watch it disappear before you even finish explaining that it took you less than 30 minutes to chop all of the ingredients and throw them together. Side note: the recipe calls for 1/3 cup of sugar. I chose to use 1 teaspoon of Stevia instead and it was still wonderful.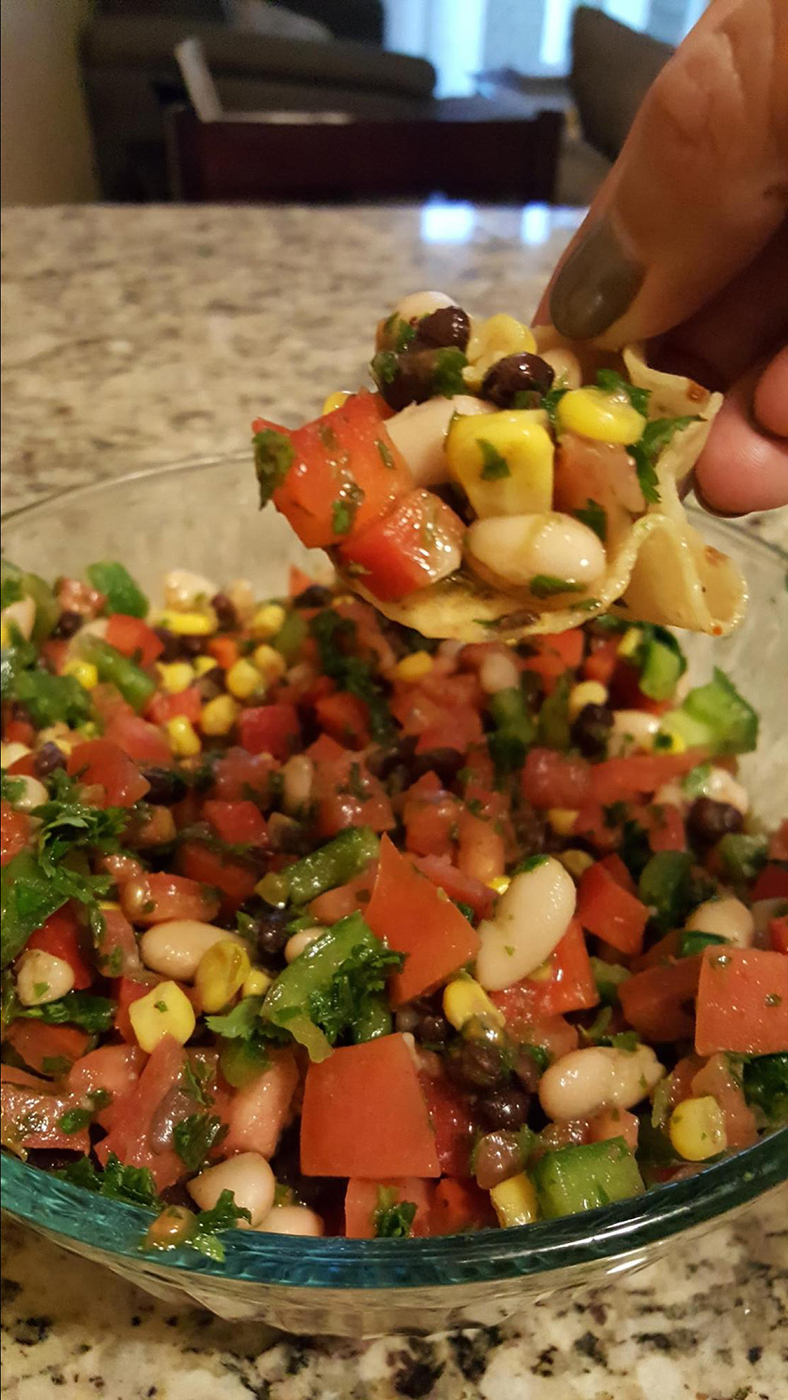 Find the full recipe here.
Mini taco-stuffed peppers.
This recipe is an absolute favorite amongst my circle of friends and I've even made it for dinner in the past. Similar to a regular stuffed pepper, simply scrape out the seeds, fill them and bake! In this recipe, you shave off a portion of the length of the pepper, chop up all the shavings, and add it to the turkey meat as you brown it. It adds an interesting twist to the traditional stuffed pepper, as does the cilantro cream sauce. Side note: if you would like to keep this dish as clean as possible, instead of using a taco season packet, you can make your own seasoning with this recipe.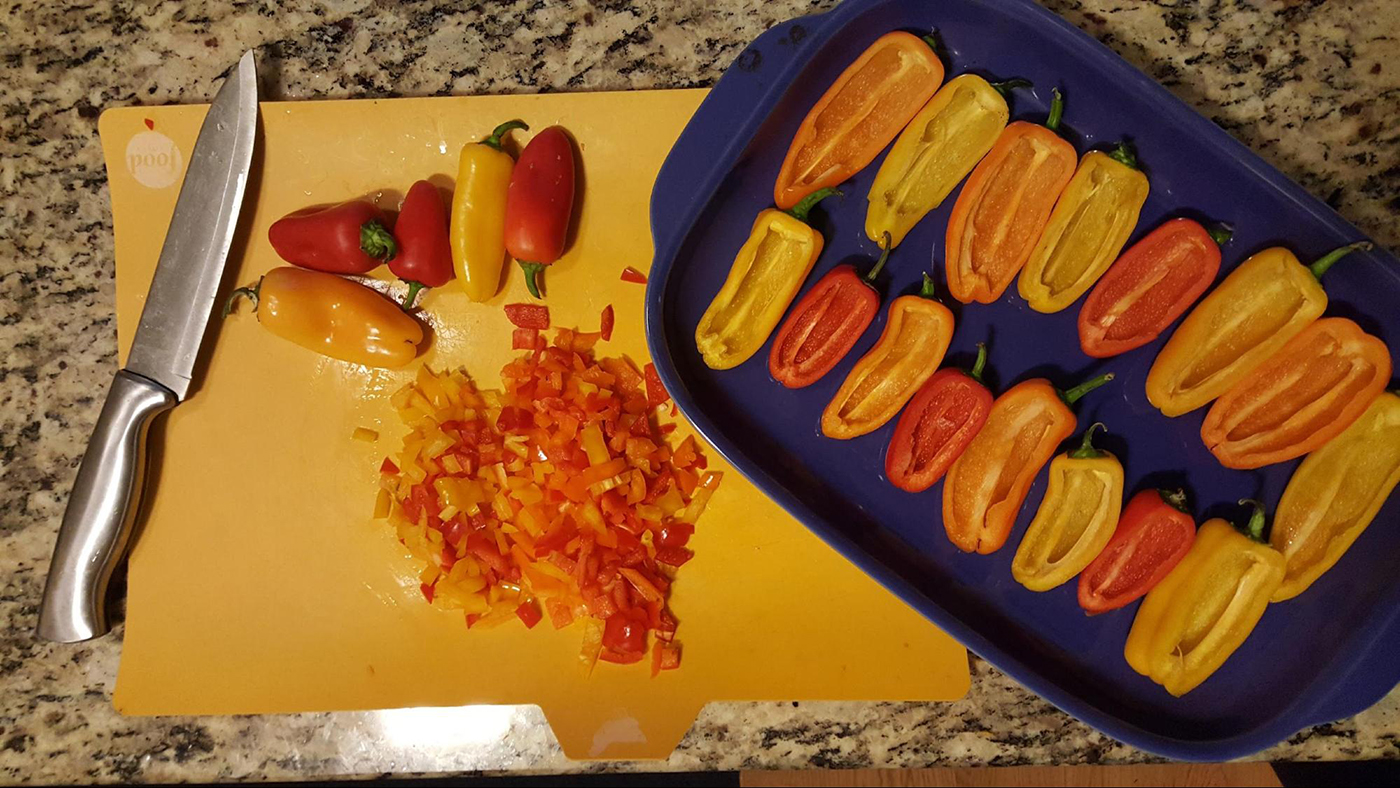 Find the full recipe here.
Zucchini Pizza Bites
You may or may not have been thinking about pizza this whole time after my introduction, and I can't blame you! Pizza craving, meet these delicious bites. . If you're favorite part of a pizza is the crust, you might be underwhelmed by this alternative. However, if you're more of a cheese and toppings person, this will still help to satisfy your craving! I used an entire package of shredded mozzarella on just 2 sliced zucchinis, and I have zero regrets. Side note: I was not able to find the mini pepperoni listed in the recipe, so I just topped each zucchini round with one slice of regular pepperoni.
Find the full recipe here.
Slow cooker buffalo chicken meatballs
If you know anything about slow cooker recipes, then you already know that these are pretty simple to make. Simply mix ground chicken, panko, one egg, garlic powder, onion powder, sliced green onion and a little salt and pepper together in a bowl. Form the mixture into small meatballs and bake at 400 degrees Fahrenheit for approximately four minutes. Then, place the meatballs into your crockpot, cover with buffalo sauce and cook on low for two hours. If desired, serve with blue cheese dressing. I chose to serve with an alternative soy-free and dairy-free blue cheese dressing, and it was just as delicious.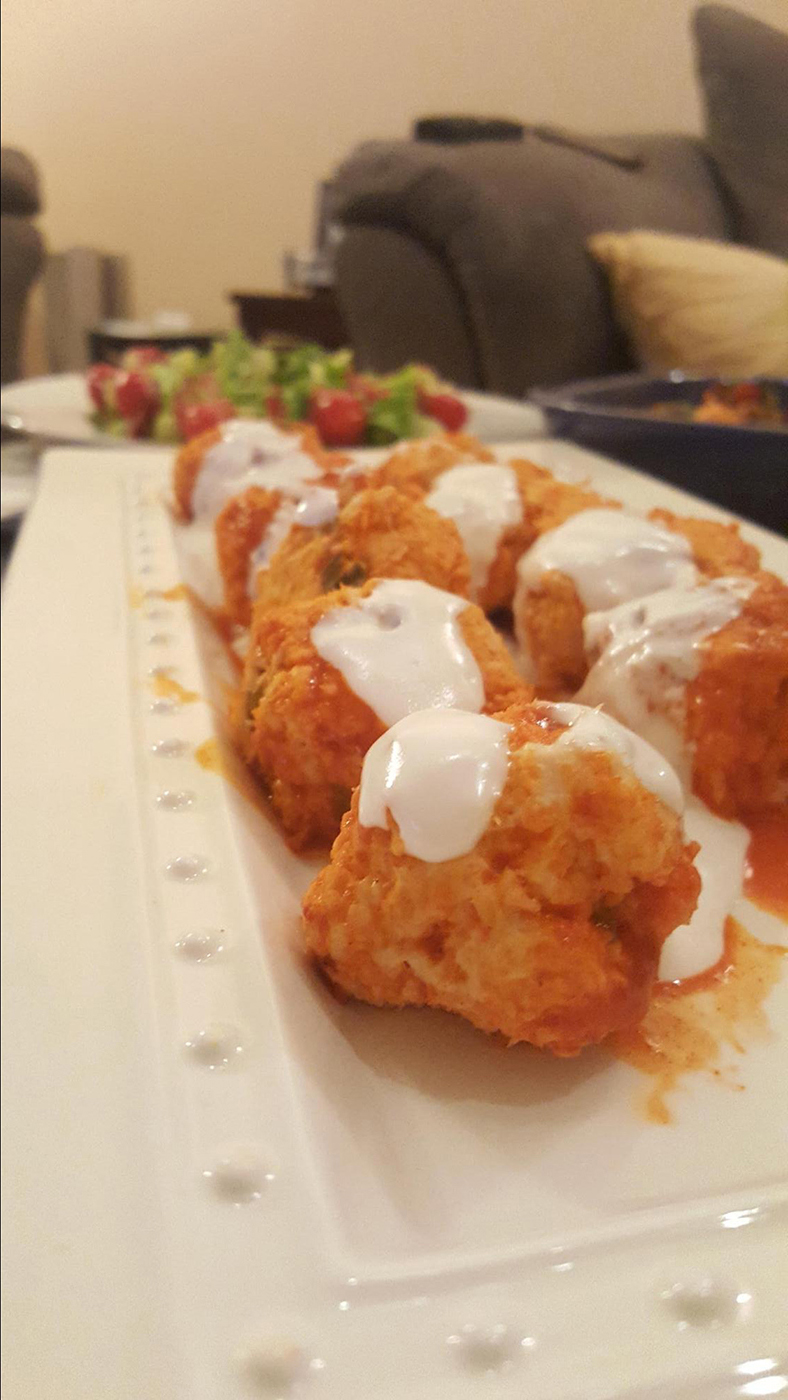 Find the full recipe here.
If you have any go-to healthy alternatives to common snack foods, please share in the comments!