5 Whole Foods For Brain Health
Food has such a great impact on your mental and physical health—it really is true, you are what you eat! And there are some foods that specifically target brain health, so they could be just what you need when you wake up in the morning or are in the midst of that dreaded afternoon slump.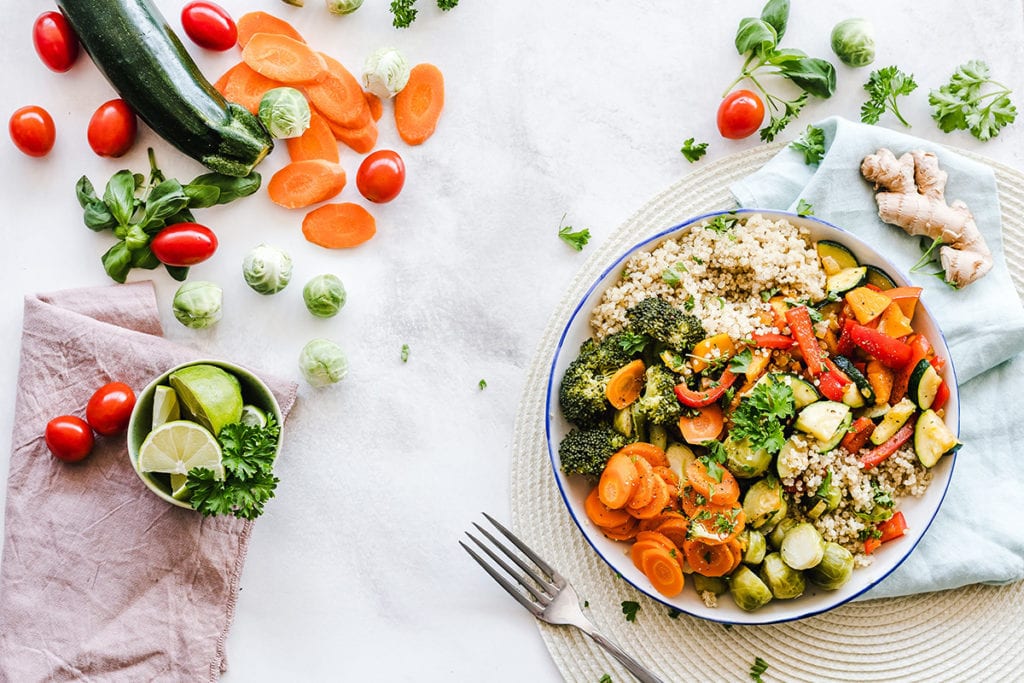 Plus, these foods all have properties, like protein, choline, and antioxidants, which are either great for fueling the brain or have anti-inflammatory properties to protect against disease, like dementia or Alzheimer's disease. So, incorporating them into the diet in general, beyond specific meal times, can be super helpful in maintaining proper health overall. 
Here are five delicious and versatile whole foods for brain health, as recommended by a dietitian.
Salmon
This pink fatty fish is a type of cold water fish rich in anti-inflammatory omega-3 fatty acids.
"The brain is made of 60 percent fat and omega-3s are used to help build brain cells," says Seattle-based registered dietitian Ginger Hultin, Spokesperson for the Academy of Nutrition and Dietetics. Eat 3-5 ounces of salmon 2-3 times a week. Cook it simply grilled or baked in the oven with some olive oil. And garnish with lemon for some citrus and flavor.
Berries
These bright blue berries are rich in anthocyanins.
"Anthocyanins are a type of antioxidant that helps fight inflammation and oxidative stress, both prevalent in neurodegenerative diseases," Hultin says. Plus, "blueberries have been found to increase memory and motor performance in research studies," she adds. 
Eat berries as much as you like, aiming for three times a week of a one-cup serving to keep sugar and carbs in check. Top your cereal (hot or cold) with berries or add them to your yogurt for a balanced snack.  
Turmeric
Turmeric contains the active compound curcumin to lower inflammation and boost brain health.
"Curcumin is unique as it can pass the blood brain barrier, this means it can actually work directly on the brain. Research has associated curcumin with improved mood and memory," Hultin explains. 
There really is no specific guideline for how much turmeric to use but because it's an herb, it's often consumed in relatively small amounts. Try as little as a teaspoon, since it's pretty potent in flavor and taste.
"Eat turmeric as a part of your diet in curries, oatmeal, or blend it into your smoothie," Hultin suggests. It's super versatile.
Dark chocolate 
Who can resist this sweet treat? (I definitely can't!) And luckily, it contains flavonoids, which are great for your brain.
"Flavonoids are a group of antioxidant plant compounds and have been associated with improved memory, even after a single dose," Hultin says. Eat dark chocolate (dark has these compounds—not as much in milk and none in white!) daily, with one ounce being an appropriate treat size, to keep sugar low and to enjoy in moderation. Have it as an after dinner treat or sweet snack!
Eggs
Here's more reason to wake up with an omelet in the morning.
"Eggs contain both B12 and choline. Choline is used to synthesize neurotransmitters (chemical messengers made by the brain) and B12 has many functions in the body, one of them is supporting your nerve cells," Hultin says. Enjoy hardboiled eggs as an on-the-go snack or whip up a frittata you can enjoy with added veggies for any meal of the day.