10 Companies That Care About Employee Wellness
Chances are you've experienced career burnout—or you will eventually. New research from ClassPass finds that 78 percent of employees have become burnt out by work at some point in their lives. It makes sense: these days, it can be pretty difficult to prioritize your well-being when you're expected to check your work email after hours and basically be available 24/7.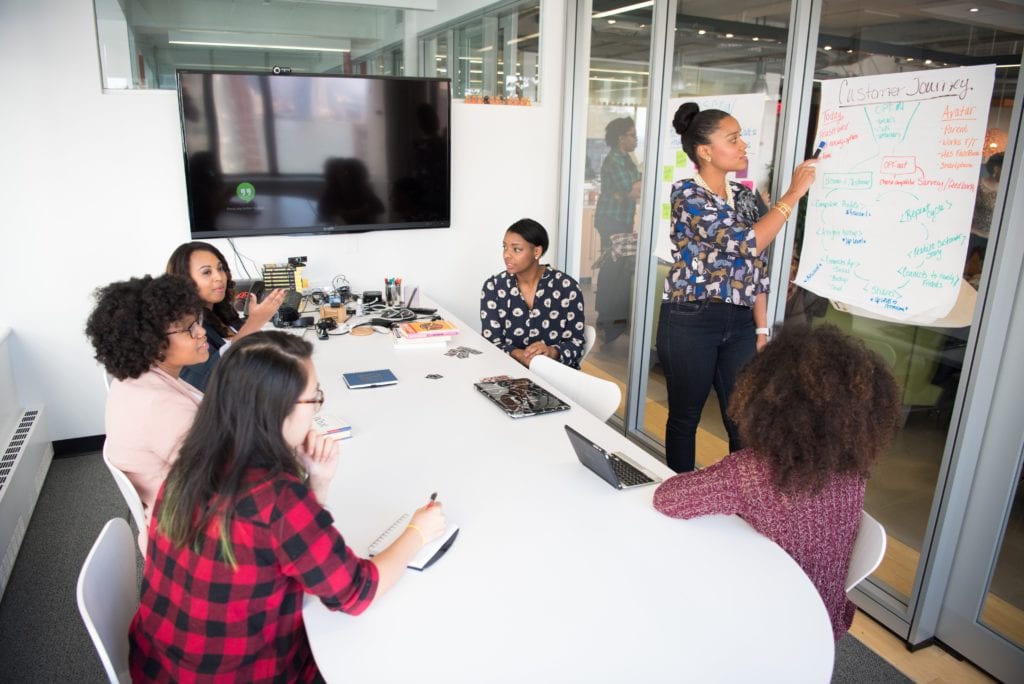 What is career burnout, anyway?
"Career burnout happens when you devote so much of your time and energy to your job that you become completely mentally and physically depleted," says Emily Eliza Moyer, a career coach and consultant who focuses on helping women define their purpose so they can find work they love. (Moyer says experiencing burnout herself as a sales and marketing professional is what led her to her current work as a career coach.)
Signs of burnout include feeling unmotivated, fatigued, and even depressed, says Moyer.
"Burnout can happen if you're working endless long hours, if you aren't taking care of yourself or if you don't implement any boundaries between work and the rest of your life," she explains. "It is more likely to happen if you're doing work that isn't meaningful to you." 
How companies are combating career burnout
Because we live in a culture that is always on, making time for sleep, exercise, meditation, or any other good-for-you activity is easier said than done. But companies can, and should, do their part to help ensure employees like you don't reach the point of complete and utter exhaustion. 
Why? Employee wellness programs don't just benefit you—they also help employers improve their bottom line. "Happy and healthy employees always leads to better performance," Moyer points out. 
According to the ClassPass study, 58 percent of people surveyed say they would be more likely to accept a job if the company offered a fitness and employee wellness package. The same number of people also said they would be more likely to stay in their current role if they got these kinds of benefits from their employer. 
"The most effective step a company can take is to have senior leadership set the tone and culture for the company around employee wellness," says Moyer. "Rather than approaching it from a stance of 'preventing burnout,' instead companies can take a positive approach by developing effective wellness programs." 
Here are 10 companies across the country that care about employee wellness, and the perks they're adding to prove it:
Google
What it is:
Technology company
Headquarters:
Mountain View, CA
Wellness benefits:
On-site access to physicians, chiropractors, physical therapists, and masseuses
On-site gym, featuring all sorts of classes from boxing to barre
Nutritious meals and snacks
Free cooking classes
Asana 
What it is:
Software company
Headquarters:
San Francisco, CA
Wellness benefits:
Nap rooms so you can recharge during the day
Daily on-site yoga classes
In-house culinary team that serves three nutritious meals a day, using fresh produce from local farms
Monthly health workshops
Microsoft
What it is:
Technology company
Headquarters:
Redmons, WA
Wellness benefits:
On-site access to health-care services including pharmacists and optometrists
On-site Zumba classes, walking and running tracks, and basketball, volleyball, and baseball courts
"Know Your Number" health screening events, where you can check your cholesterol, blood pressure, and more
Cafe stocked with healthy food options
Intuit
What it is:
Software company
Headquarters:
Mountain View, CA
Wellness benefits:
Mindfulness and meditation classes
Incentives if you stick to healthy habits like taking a walk and practicing deep breathing
Up to $1,000 to put toward eligible wellness expenses like gym memberships, massages, and life coaches
Accenture
What it is:
Business management consultant company
Headquarters:
New York, NY
Wellness benefits:
Employee assistant programs that allow you to get confidential support for anything from stress to substance abuse
Telemedicine benefits so you can speak to a doc 24/7
Rewards for completing healthy activities
Online fitness program
Draper
What it is:
Manufacturing company
Headquarters:
Spiceland, IN
Wellness benefits:
On-site medical clinic
On-site Zumba classes
Annual health fairs with fun activities
Weight loss challenges that include cash prizes and gift cards
Zappos
What it is:
Online shoe and clothing retail company
Headquarters:
Las Vegas, NV
Wellness benefits:
On-site fitness center
Weight management program
Nap room so you can recharge during the day
Reimbursement up to $250 for pet adoption fees
On-call lactation consulting for new moms
Fitbit
What it is:
Fitness technology company
Headquarters:
San Francisco, CA
Wellness benefits:
On-site classes, running club, and office step challenges
Wellness stipend
Access to FitSar, which offers customized video workouts and advice from personal trainers
Cox Enterprises
What it is:
Communications, media, and automotive services company
Headquarters:
Atlanta, GA
Wellness benefits:
On-site gym with access to personal trainers, indoor cycling and yoga classes, and massages
Access to nutrition and weight loss programs
Free annual health screenings
Hinge
What it is:
Dating app company
Headquarters:
New York, NY
Wellness benefits:
$200 monthly date stipends so you can try fun activities
Fitness stipend
Kitchen stocked with healthy snacks and drinks