Which of These 6 New York City Wellness Clubs Is Right for You?
If you live in New York, you no longer have to schlep on the subway and anxiously wonder whether you'll make it to a doctor's appointment or that much-needed yoga class on time after work. In many of the wellness clubs popping up across the city, your office, MD, and gym are all conveniently located all under one roof.
Why are these so-called wellness clubs becoming so popular?
"Millennials who are big adopters of these places came of age during the Great Recession and came to value meaningful experiences more than other generations," explains Daniel Levine, trends expert and keynote speaker. Essentially, we want experiences that will help us achieve personal growth, and that's what these places are all about. 
Levine adds that these clubs feel like a logical extension of your traditional co-working space.
"People want to connect with others and connect with themselves at the same time," he says. "These spaces are tapping into the zeitgeist." Levine says each wellness club does things a little bit differently and appeals to a different audience. (It's also worth noting, he adds, that memberships can be pretty pricey, meaning they're not always accessible to the average person.) 
So which wellness club is right for you? We've put together this handy rundown so you can determine whether or not to apply for membership. 
If you're super-into holistic medicine
Join: The Well
What you'll find: The Well describes itself as a wellness club for "busy urban professionals." The 18,000-square foot space houses a spa with sauna, reflexology lounge, yoga and meditation studio, private training gym, and classroom with weekly programming featuring doctors, authors, and more. You'll have access to some of New York's functional and Eastern medicine practitioners and monthly sessions with a health coach. 
Cost: $500 initiation fee + $210 per month if you're 32 or under or $375 per month if you're over 32
If you're a badass #GirlBoss
Join: The Wing Dumbo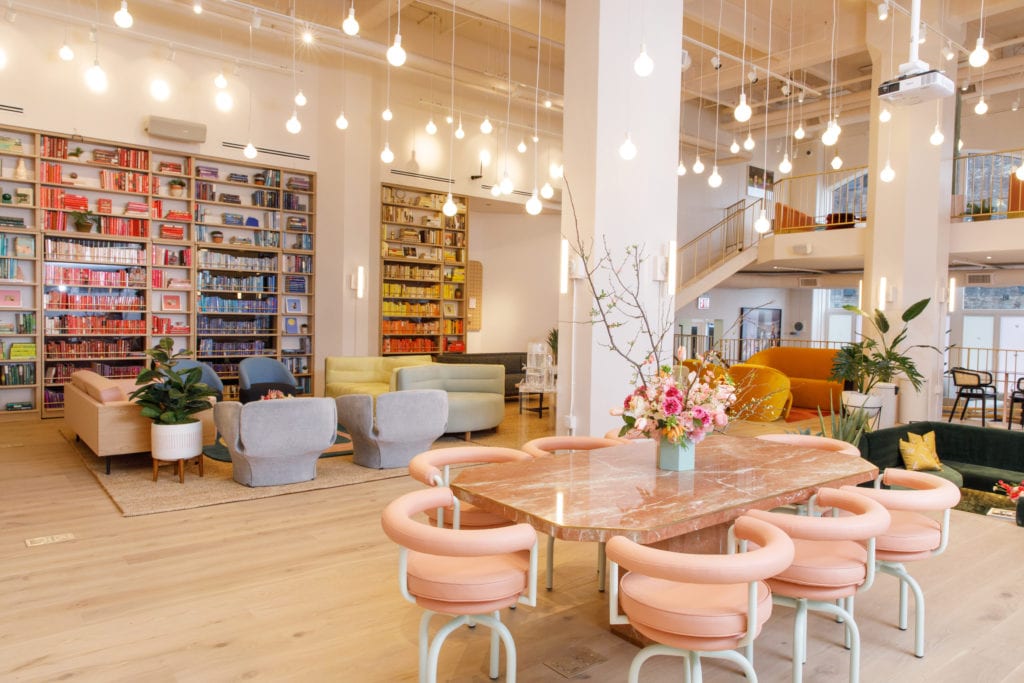 What you'll find: The Wing is a trendy co-working space just for women. The waterfront Dumbo, Brooklyn, location not only features a dedicated podcast-recording room, it also has a small wellness room with a barre and meditation mats that's perfect for a quick mental refresh when you're feeling stressed.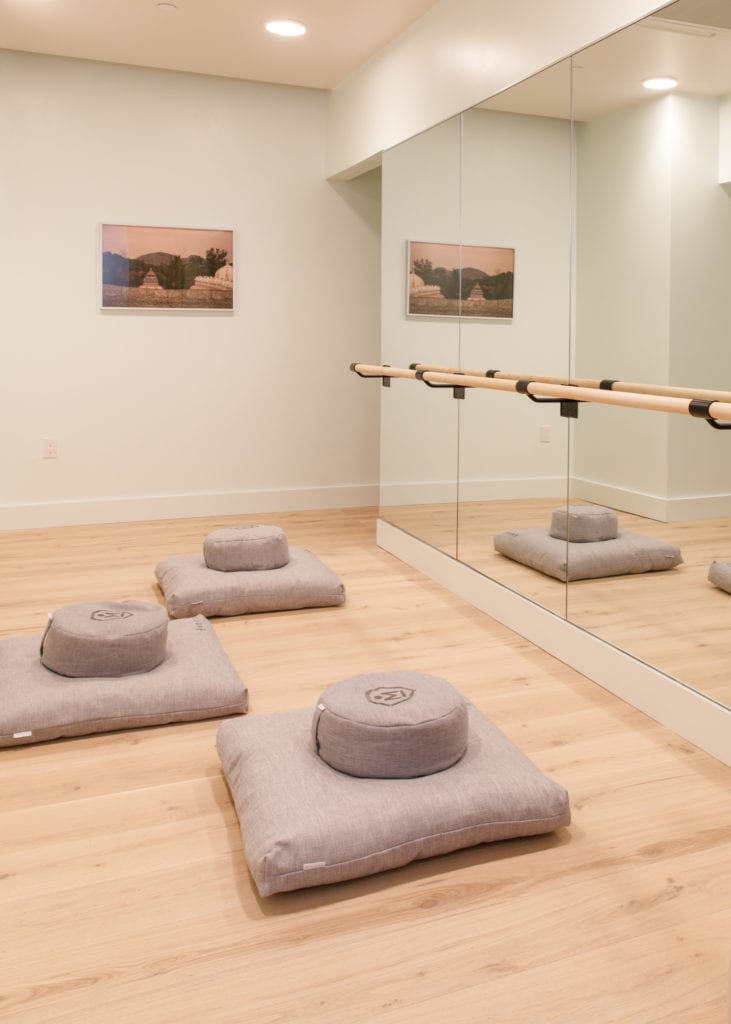 You'll also find lactation rooms, a seasonal cafe, and a library with women-focused books. 
Cost: $215 per month
If you're a gym rat
Join: Equinox Hudson Yards
What you'll find: Consider this a gym on steroids. Equinox's Hudson Yards location is pretty much the fanciest fitness club out there. Membership grants you access to sleek cycling, yoga and barre, Pilates, and group fitness studios as well as an outdoor pool and sun deck, indoor salt water pool, and a lounge where you can work or hang out with other members. And of course you'll also get to shower in Equinox's posh locker room stocked with Kiehl's products.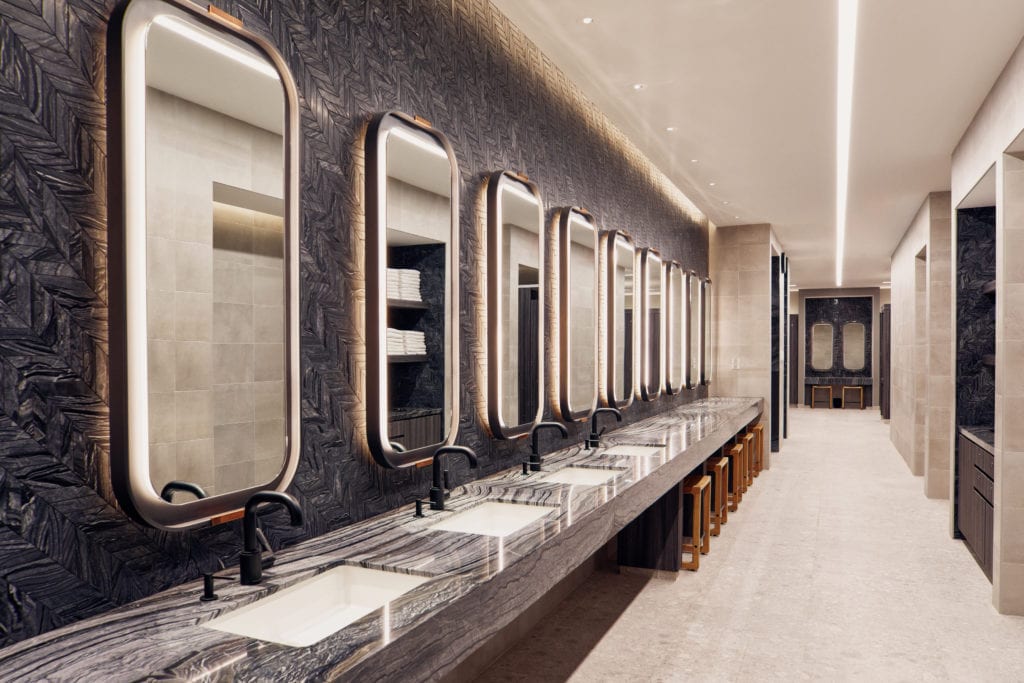 Cost: $250 per month
If you want to collaborate with like-minded individuals
Join: The Assemblage
What you'll find: This co-working-slash-community space has three New York City locations with daily wellness programming and nightly events, including dinners, interactive workshops, and live music. Each location has meditation rooms, botanical-forward cafes, and nature-filled lounges. As a member, you'll also have the chance to work with an in-house coach on your public speaking skills and go to retreats at The Sanctuary in Bethel, New York. Assemblage membership also gives you access to an online platform where you can make personal and professional connections. 
Cost: $495-600 per month for a flexible desk, depending on location
If you like to get your Ohm on 
Join: Primary
What you'll find: A full daily schedule of yoga classes at this co-working spot means you never have to leave work stressed. At both of Primary's New York City locations, there are also plenty of happy hours, professional development, and health-focused events on the calendar. 
Cost: $400 per month for co-working; starting at $750 per month for a private office
If you wish you could spend all your time at the spa
Join: Rise by We
What you'll find: Despite WeWork's recent drama, Rise by We, the co-working company's spa and fitness studio in the Financial District is still going strong, for now. At the spa, you can enjoy spending time in the sauna as well as Swedish, deep tissue, and sports massages. Rise by We also offers personal nutrition coaching and a host of fitness classes including boxing and rowing. 
Cost: $199 per month for unlimited access (WeWork members receive a discount)