Carrie Jackson Cheadle and Cindy Kuzma on Mentally Recovering from Injury to Get Better, Faster, and Stronger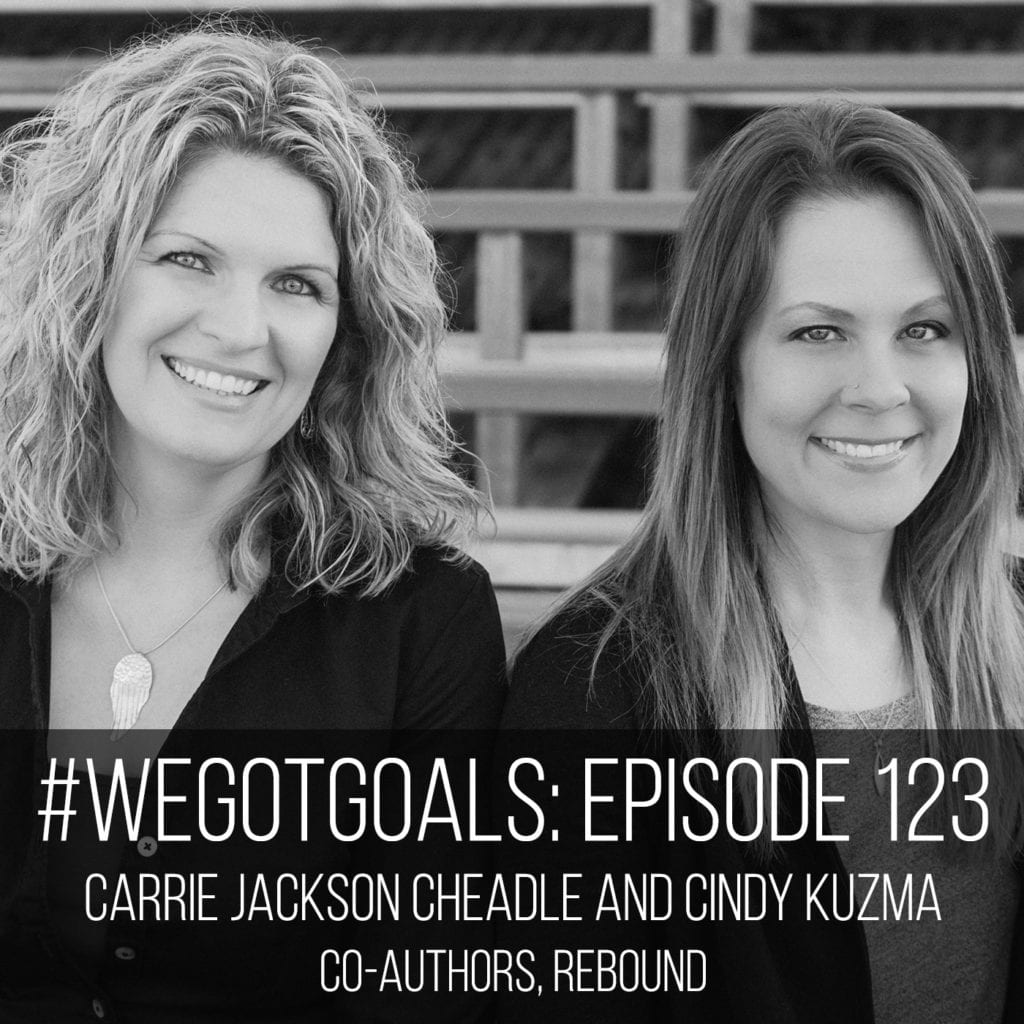 Chances are, if you've been a runner, a cyclist, or even a studio fitness-er for a decent amount of time, you've battled injury at some point. In their new book Rebound: Train Your Mind to Bounce Back Stronger from Sports Injuries, Carrie Jackson Cheadle and Cindy Kuzma address not just the physical side of recovering from injury, but also the mental side. Calling this a book doesn't do it justice, though; Rebound is really more of a resource and a workbook, with nearly 50 thought-provoking exercises included that are designed to give the reader tangible ways to mentally rebound from injury to come back better, faster, and stronger.
Listen to this episode to hear all about how Cheadle and Kuzma came up with the concept of the book, how they made the most of the injured athletes community while writing the book, and of course, what their big goals are for the future.
Here's what you'll hear in this #WeGotGoals episode:
4:26: How a sports psychology class in undergrad led Carrie to realize the strategies discussed were just as useful for athletes as they were for practitioners, and ultimately planted the seed for Rebound.
6:05: A big goal Carrie and Cindy have achieved in the past, why it was important to them, and how they got there.
10:00: Why Carrie and Cindy decided it was important to write a book expressly for athletes using research on mental strategies for recovery.
13:15: The stories of injured athletes that stood out, including Jacki Gemelos and Kevin Ogar.
17:15: How community played a role in Rebound, both in the research discussed in the book and in the actual writing process.
22:00: Carrie and Cindy's favorite mental exercises from the book, including the emotion decoder, energy conservation, and good news/bad news.
27:50: The surprising thing Cindy noticed about the phrase "everything happens for a reason" among injured athletes.
32:00: Carrie and Cindy's big goals for the future.
Links and resources we mentioned:
If you love this episode as much as we do, subscribe to the #WeGotGoals podcast wherever you like to listen to podcasts, on Apple, Spotify, and more (and hey, leave us a rating while you're at it!).