What is Blue Beauty? Plus, Which Brands Are Doing It Right
Green beauty has been a trend for years, yet it's impossible to officially define. For the most part, green beauty products have naturally derived ingredients that are less harmful than the chemicals that traditional products are formulated with. Green can mean the product is better for the environment versus a comparable one, but not necessarily.
And that's where blue beauty comes in: it's green beauty taken to a higher level with thought put into the environmental impact of the ingredients and packaging.  
Next level green
The blue beauty movement is being spearheaded by Jeannie Jarnot, founder of Beauty Heroes , a subscription box and retail store in Northern California.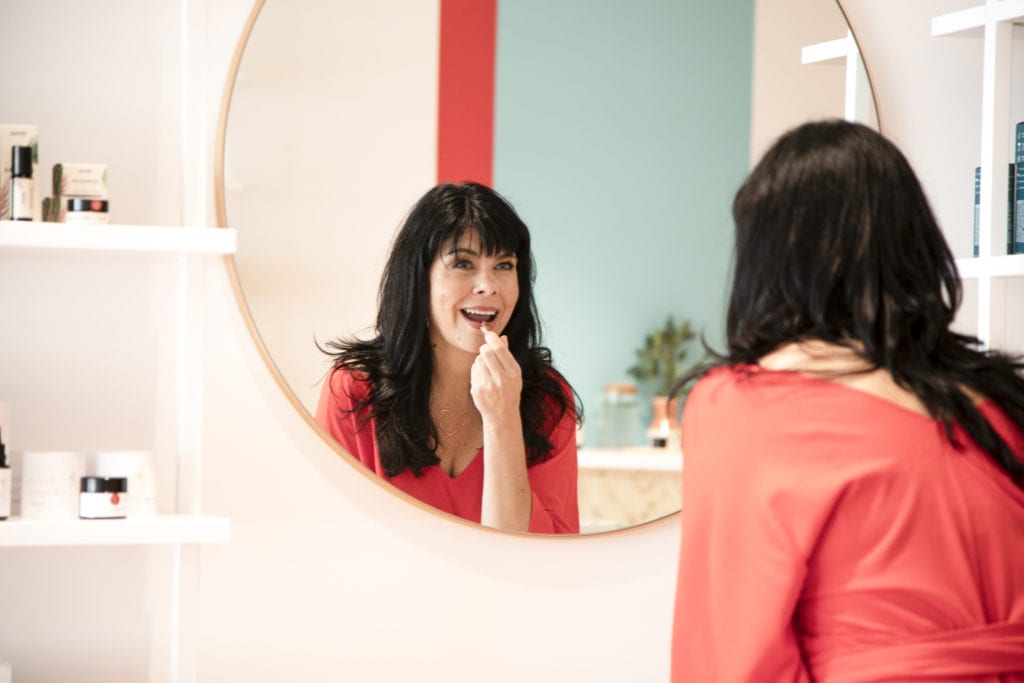 "The prediction was that companies that want to truly lead the way need to go beyond green, go blue," she explains. "What this means is that companies need to go beyond being sustainable and contribute to regenerating the environment. To me, the Blue Beauty movement is about beauty, lifestyle and wellness brands that go beyond meeting green standards like clean, all-healthy ingredients and conscious packaging—and contribute in some way to helping to restore the environment."
As for the difference between blue and green, Jarnot calls it ombre.
"Green brands are usually striving to go blue in some way by innovating in packaging, implementing refillable options, compostable solutions or giving back to the environment in a meaningful way through funding, education or activations."
Beauty Heroes makes a variety of efforts to help the environment. They're a 1% For the Planet company, which means that they've pledged one percent of top-line revenue to contribute to environmental initiatives. Their brick and mortar store is also a Terracycle drop-off location for hard-to-recycle items. In addition to launching blue beauty brands, Beauty Heroes is also happy to share resources and information with other companies whose values align with theirs. 
Beauty Heroes also has a monthly blue beauty topic that they share with their community.
"We want to consistently take a lens at how we as a company, our brands, and our customers can go blue. One of my favorite campaigns was with Chantel Rodgriguez, who worked on a video with us to help inspire our conscious customers to go blue in their day-to-day lives," says Jarnot.
The best of blue beauty
One of Jarnot's favorite products is Aether Beauty's makeup line.
"Traditionally, palettes are made of plastic and contain a mirror and a magnet, both of which are not recyclable," she explains. "Aether's palette contains no plastic, no mirror, no magnet. So, it's now taken a product that would generally create a lot of waste and made it zero-waste." 
Another brand making strides in the blue market is the hilariously named Meow Meow Tweet, which uses compostable tubes for their deodorant and lip balm. After all, think about how much of that packaging is disposed of (or lost to the universe, if your track record of keeping lip balms to completion is anything like ours).
Blue by mail
The Beauty Heroes subscription box has one full-sized product along with deluxe-sized minis. However, anyone who has ever received a subscription box knows how much excessive packaging they have, which is pretty much the opposite of being green and blue.
That's why Jarnot chooses 100 percent compostable or recyclable packaging.
"We don't use any plastic in our subscription box or e-commerce packaging. Also, we work with two eco-savvy printers who print all of our collateral and stickers on post-consumer paper. And, when it comes to the packaging of the actual products, each month is different, and we look to make sure that packaging is not excessive. Those are some of the ways we are green. The going blue part comes in with all our other initiatives," states Jarnot.
"We use our platform to talk about conscious consumption, replacing single-use plastic, and offering viable alternatives. I genuinely believe that we don't have to give up all of our comforts and beautiful green beauty products to be better for the environment. We will need to lose some perceived convenience, but we'll adapt. We have to!"
Retail location
In August 2019, Beauty Heroes opened up a brick and mortar location in downtown Novato, California, near San Francisco in Marin County. While there's a lot of competition, Beauty Heroes is currently the only blue beauty store, making it truly unique in a very saturated market.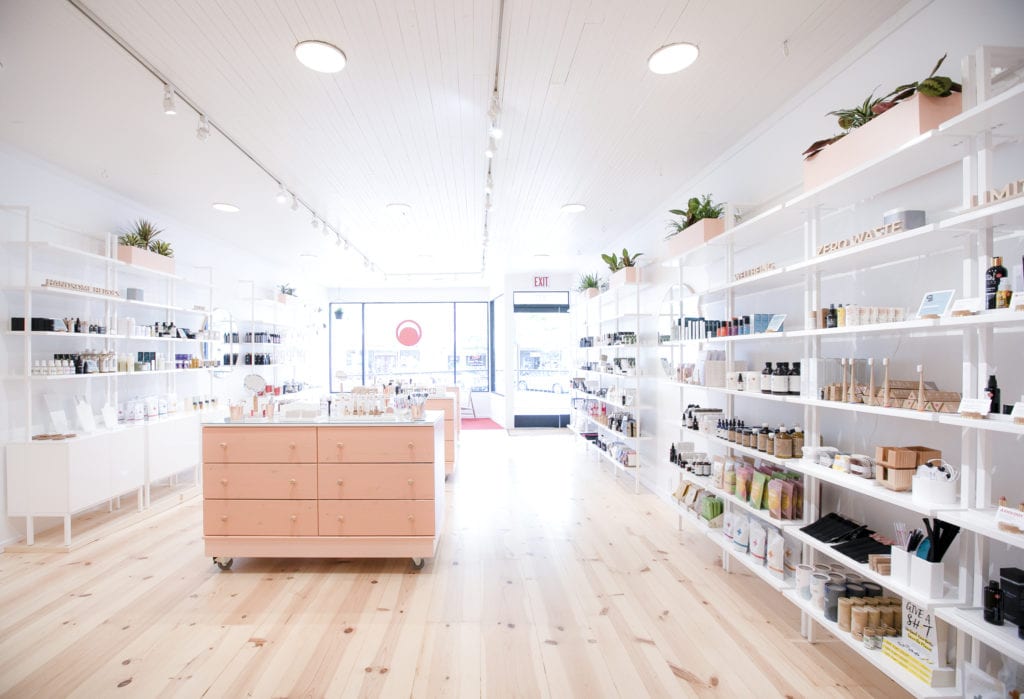 "I heard that people wanted to experience Beauty Heroes in person, and I started thinking about a unique concept that would be a space for beauty and wellness hospitality, different from anywhere out there. I got excited about it, and everyone around me was really into the idea," Jarnot says.
And as compostable as everything at Beauty Heroes is, they've designed it to be just as Instagramable. After all, it's the easiest way to spread the word about blue beauty.