What I Learned from Thirteen Injuries and Six Surgeries in Two Years
Injuries? I've had a few. In just the last two years I've had two concussions, a bruised tailbone, staples in the back of my head, two arthroscopic knee surgeries, surgery to remove a stone in my salivary gland, Mohs surgery to remove a basal cell carcinoma from my nose, a torn meniscus, broken ribs, a fractured cheekbone, a fractured wrist, and a shattered collarbone that required surgery to install two plates and 14 screws.  This was followed by surgery 9 months later to remove said plates and screws because the hardware failed. I know, I know, you're jealous of my life.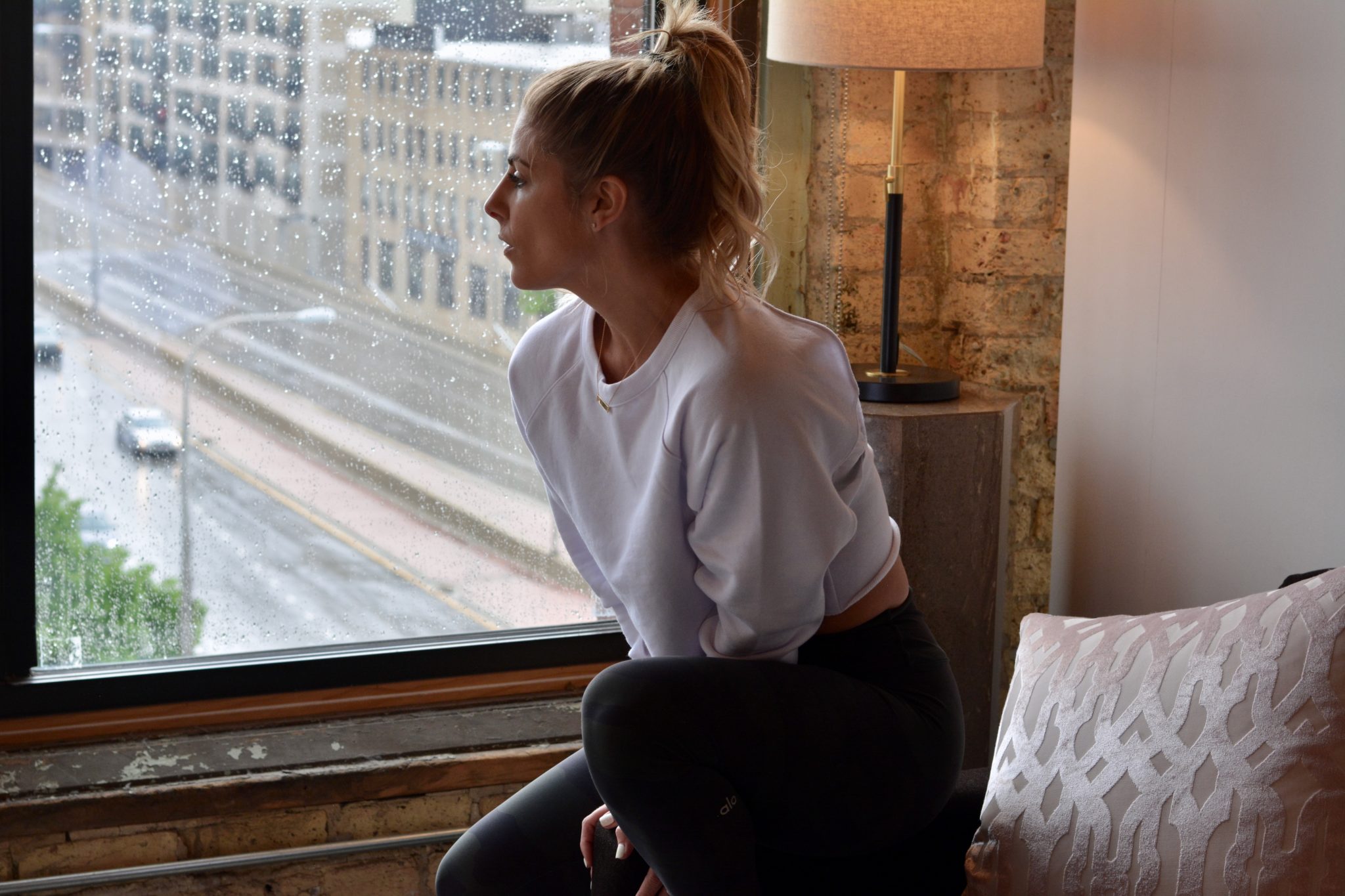 On the plus side, I could open up a store for those non-skid hospital socks you get at every hospital or surgical center.  I have them in every color, doubles even!
I've been an athlete my whole life so needless to say, this sucked. Big time. Hit after hit just kept coming.  A huge black cloud followed me wherever I went and I was no longer fast enough to outrun it. But in hindsight, I learned a lot about both life and myself. Here's what dealing with thirteen injuries and six surgeries in two years taught me.
1. I was still luckier than most
No matter how bad things may seem at the moment, it could always be worse.  My injuries and surgeries were not life-threatening. I was able to heal from most of them.  Not everyone is so lucky. Sure, I had my private, and not-so-private, pity parties and times of depression but I could be six feet under right now. I count my blessings I was able to make it through.
2. I found a new love for teaching indoor cycling
I'm a three-time full ironman triathlon finisher and I pictured myself competing in triathlons for several more decades.  The third tear to my left meniscus pulled the rug out from under that plan. The doctor ordered me to avoid impactful activities on that knee.  I was devastated. I needed reinvent my athletic self at the age of 50. I eventually came up with my "Ronni 2.0" – I got certified to become an indoor cycling instructor.  I love teaching. I love motivating my class to reach their fitness goals. And I get paid for working out, something I would do anyway.
3. I accepted situations that I couldn't control
 I learned that I have no control over anything. Anything. I'm an A-type personality who thrives on structure and regimen.  Well, I discovered I could survive without structure when my life and workout routines went out the window due to the injuries and surgeries.  I had to find 'new normals' to get through those times and I managed to rise to the occasion. I am mentally stronger than I thought.
4. I learned the strength of my recovery
 I learned just how powerful my 11-year recovery from my food addiction is.  I'm proud that in all the times I cried and had pity parties, I didn't turn to food to temporarily obliterate my sad feelings.   It would have been so easy to break my abstinence, but there was no way I was going to succumb to addiction again.
5. I realized that missing one workout (or several) didn't ruin my hard work
 I realized missing a workout wouldn't cause 20 pounds to magically migrate to my body.   As a former 30-year compulsive overeater maintained my weight for the past 11 years, the numbers on the scale have always had a hold on me.  For 20 years, I've been a card-carrying gym rat. Over the 18 months I was recovering, I proved to myself that missing the gym was not the end of the world.  I realized once my doctor cleared me, that I could go back to the gym. I embraced the chance to build myself up again.
6. I learned to lean on my family
The past two years have affected my husband and two teenagers almost as much as the events affected me.  I was incapable of 'mothering' and 'wife-ing' as I usually did. My husband and kids were understanding, picked up the slack, and were so supportive of their grumpy, sad, depressed mom/wife.  I am truly blessed.
7. I chilled out.
I have become calmer and more spiritual.  I believe that everything happens for a reason, though the reason doesn't always show itself right away.  One of my mantras was "this too shall pass." I find that this applies to so many things in life.
8. I found a new opportunity to participate in my passions
Though my athletic passion for triathlon got shot to hell, the time I spent sidelined from injuries allowed my passion for writing to come to the forefront.  I put time into working on my memoir about overcoming my eating disorder. I can't wait to pay it forward to those who are still struggling.
Let us know!
Did this post help you get closer to achieving one of your goals?