How I Trained for a Run Across the Mohave Desert—And How to Plan Your Own Running Adventure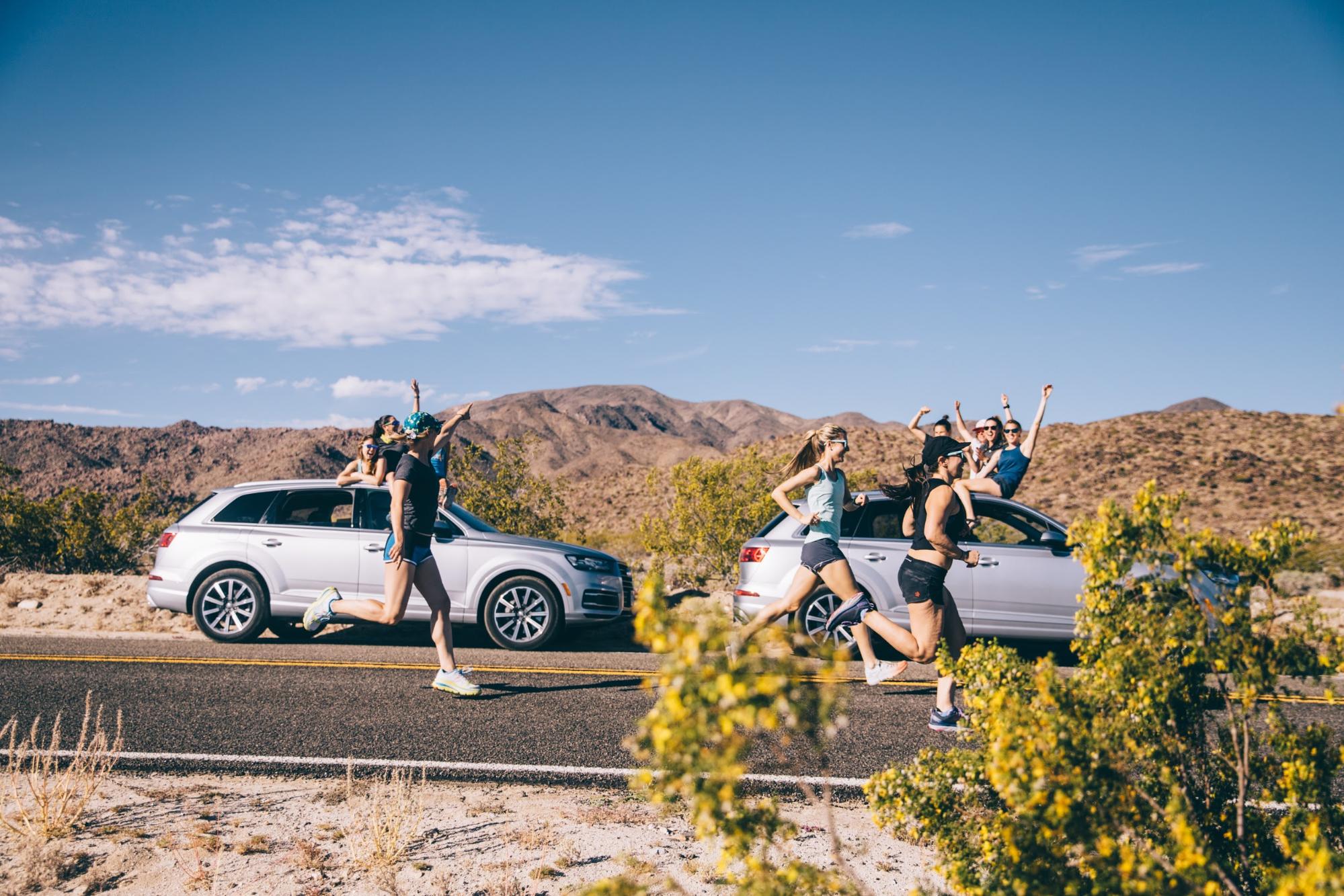 (All photos by Andy Cochrane)
Last January, as Chicago winter closed in around me, my phone buzzed to a message from my friend Andy, "Any plans in mid-April? I'm pulling together an all-female relay to traverse the Mohave Desert."  This wasn't part of the Speed Project, not another Ragnar or organized race. Andy was simply gathering a group of women he knew would be down for adventure to carry themselves on foot from the south end of Joshua Tree National Park to Titus Canyon in Death Valley. For fun.
My husband, my family, even a handful of my runner friends thought I was nuts. Many of the women joining in on the fun were ultra-runners who had not only completed fifty- or hundred-milers but won them. I was racing a half-marathon for the first time the following weekend… and by racing, I mean I was hoping to finish it with a smile on my face. And yet, after a few more encouraging texts, I committed.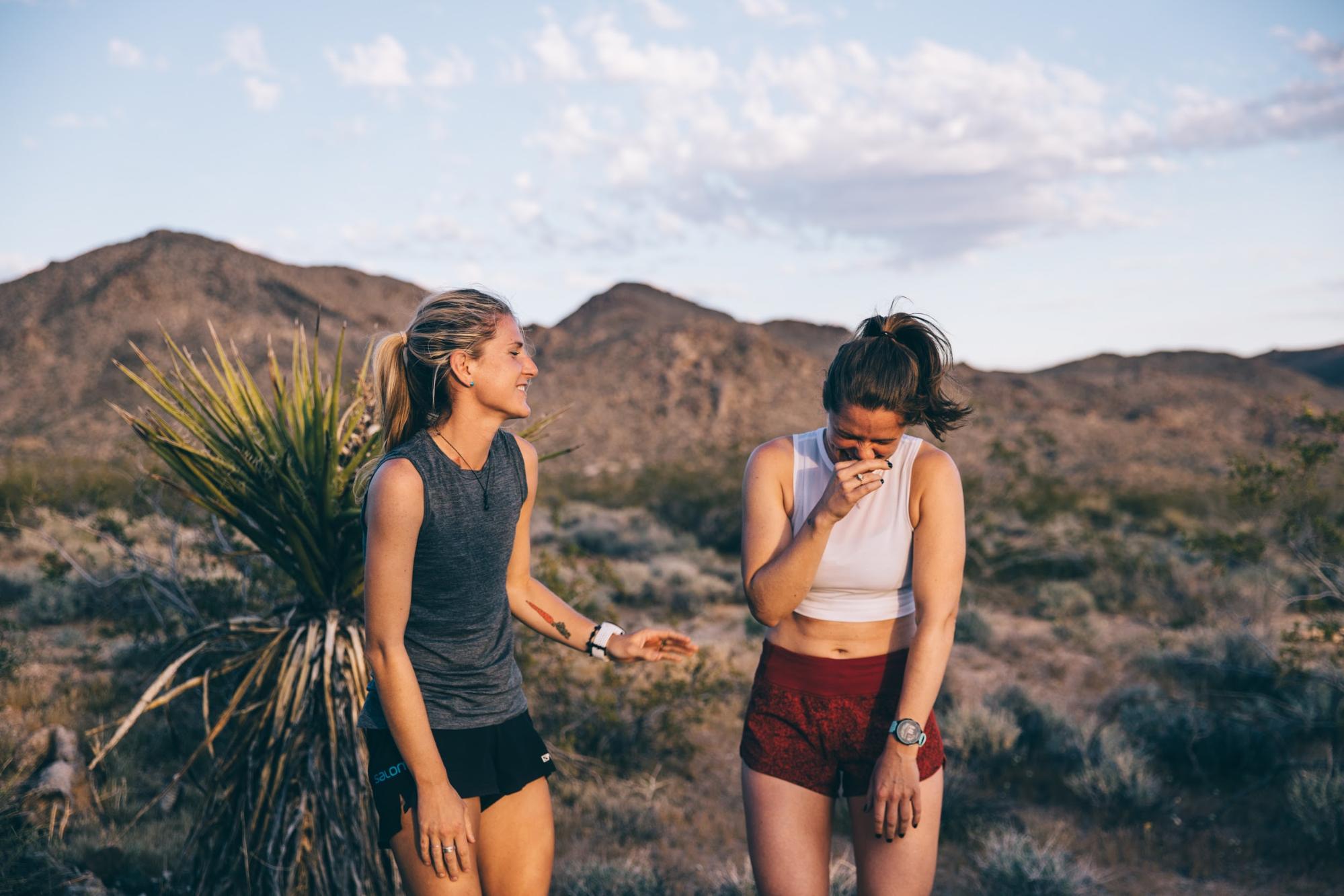 Over the next three months leading up to the weekend, I increased my weekly running mileage to 25-35 miles per week. During the weekend itself, our original plan was to run in 6-mile segments, twice a day, with a short break to camp and sleep at night. Considering my running goal last year was to complete at least one 10K distance run per month, I had to mentally and physically prepare for what it would be like to do that six times over a weekend. I began to run-commute, biking or taking the train to work on Monday morning with two changes of clothes, leaving my bag at work and running home Monday night, and reversing the plan Tuesday by running to work and biking home.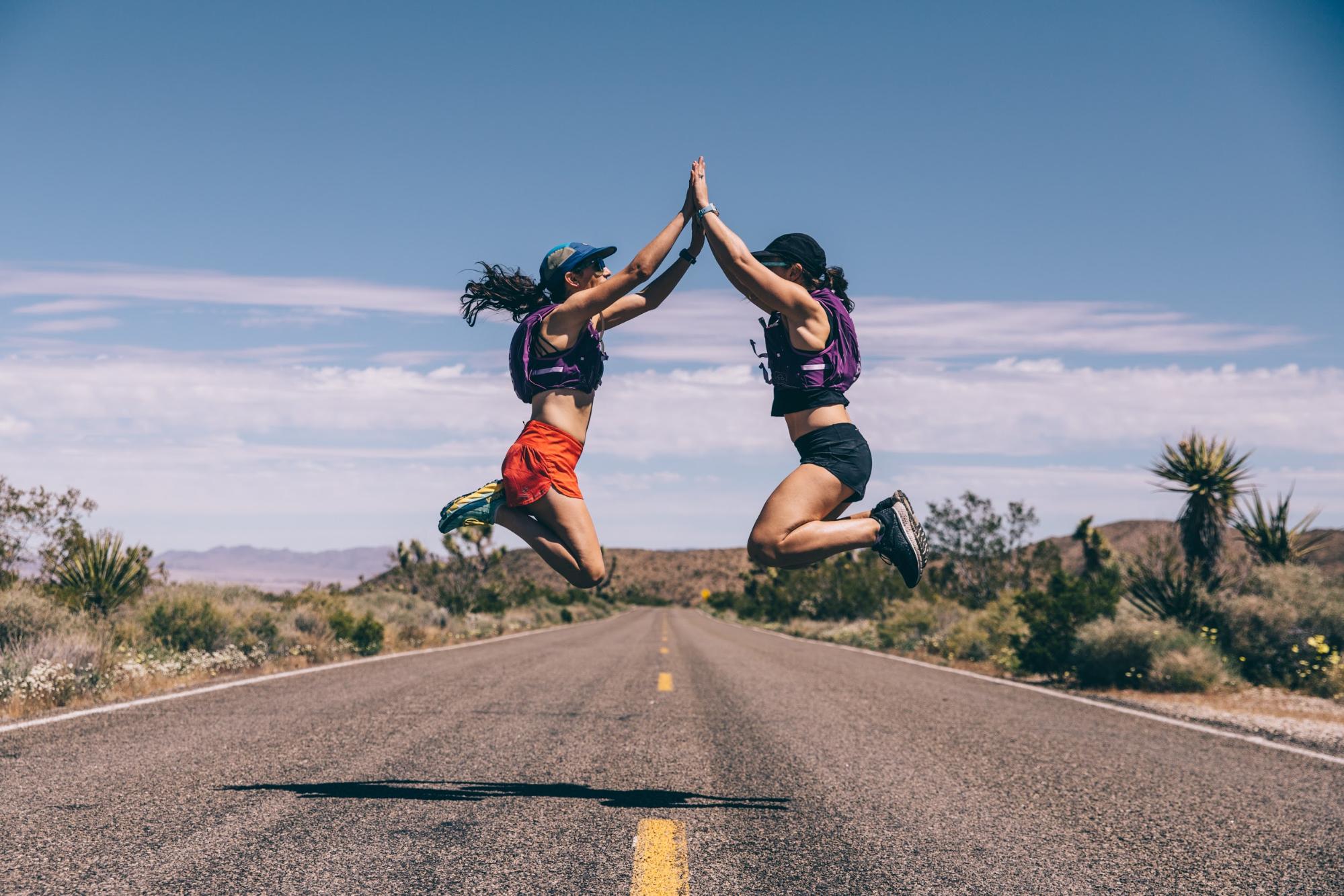 During these few months, I started to crave running. Maybe it was my brain telling me that the more often I ran, the better it would feel in the desert, or maybe it was because the more I ran the more comfortable it became. A self-proclaimed strength athlete and "not-a-runner," I found myself choosing to run instead of lift, and slowly my 6-milers started to feel like my base distance.
When I finally made it out to the desert, the adventure was all I expected and more. The group of women – only one of whom I'd met previously – were supportive, caring, and open. Some of the miles were hard, swelteringly hot, and made me question my athletic ability. Others were so stunningly beautiful and fun they left me with a runner's high that had me nearly in tears with love for the people around me. The fact we were running on our own instead of as part of an event meant that we could modify the route as we pleased, team up for group runs when women wanted to add extra miles, or take a break during the hottest part of the day when we felt like it was the safe thing to do. During the last segment through Titus Canyon, when we were surrounded by a narrow, gorgeous slot canyon with red-grey walls stretching what felt like miles up on either side, three of us slowly drove the cars behind the rest of the group as we finished together, ending in the solidarity that made the whole trip such an unforgettable experience.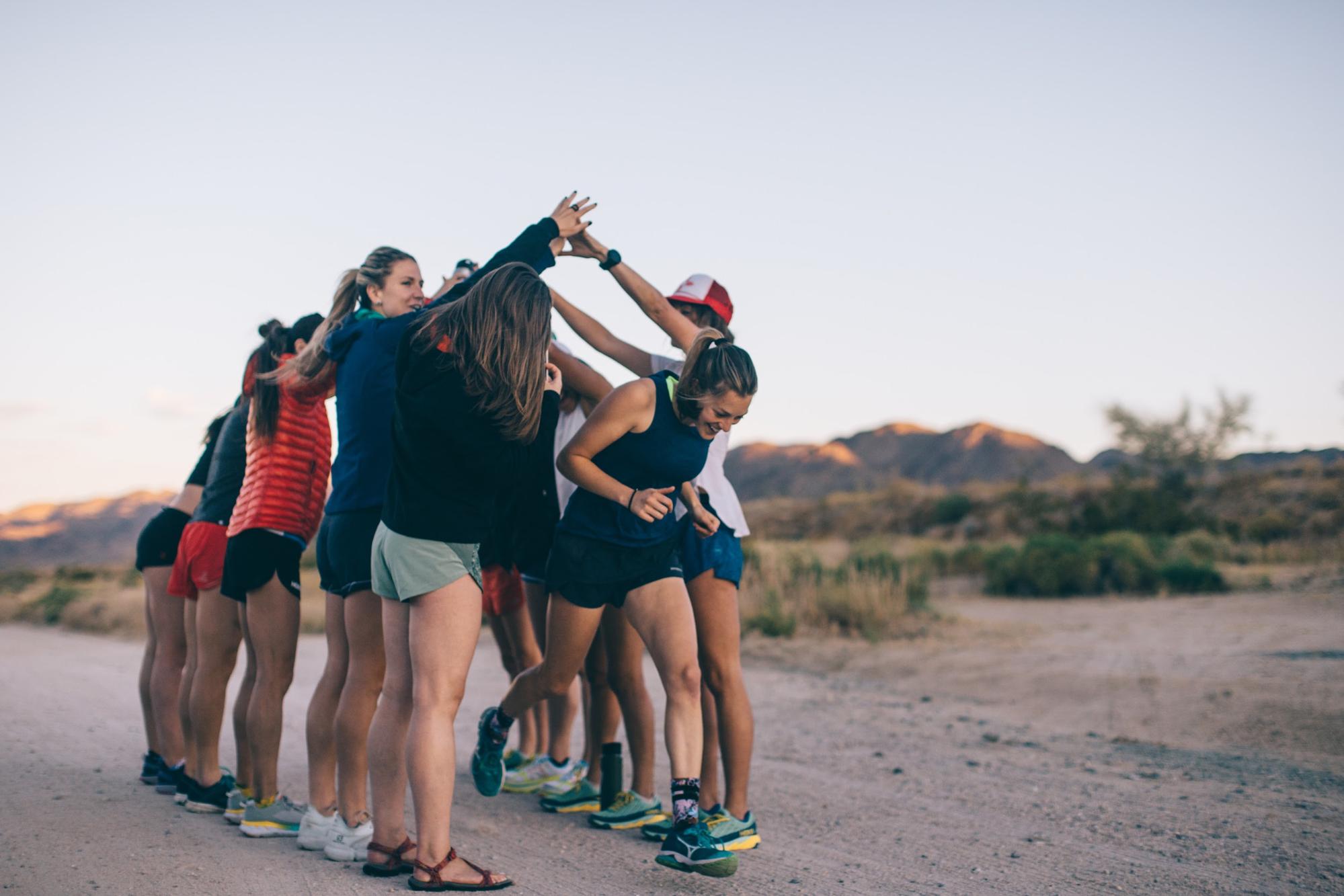 Interested in planning your own run adventure?
The most incredible part of this adventure was how simple it was to plan and coordinate. Here are a few key things that you'll need if you want to plan a similar trip:
A group of friends ready for adventure. I'd encourage you to invite a friend or two who live in different cities, and ask each of them to bring a friend or two. This is a great excuse to get to know someone new and connect with someone you might never otherwise meet.
A route. Decide where you want to explore, pick two points and ideally draw a fairly straight route between them to avoid runners missing turns.

Strava's Heatmap

can be a great way to look for running routes in an area you don't know well. Make sure the landscape is going to be stunningly beautiful. The desert was great for not only beauty, but constantly changing scenery.

A couple of SUVs. We ran by sending one woman off, and after ten or fifteen minutes we'd reset our odometers, drive six miles up the road, and wait for her to finish her relay leg and "hand off" to the next woman. While we waited, we spent time getting to know each other or preparing our next meal. Having SUVs meant that we could push our route off of the pavement onto trail to keep the running interesting.
Food & water. Staying hydrated in the desert was critical to our success, and we wore hydration packs given to us by Nathan

throughout the weekend. One of the women planned food for the weekend and prepared our meals on a small camping stove. By preparing delicious meals like chickpea curry and tofu tacos, we were always looking forward to dinner instead of dreading processed food that would hurt our stomachs.

A positive attitude. I think the biggest reason for our success is that everyone came into the adventure expecting to have fun. We weren't worried about impressing others or racing to a victory. We simply wanted to explore nature and spend time together. The moments spent dancing in the middle of the desert, licking salt from the flats of Death Valley, or chasing scorpions out from under our tents are what we'll remember most. Let go of your expectations, live in the moment, and you're sure to have the trip of a lifetime.