Four Healthy Recipes For Your Next BBQ
After five years in Southern California, I totally forgot how much fun this time of year is. Don't get me wrong, Angelenos can celebrate the unofficial start to summer as well as anyone, but there's something about coming out of a long, cold winter that makes it so much more exciting – especially if you moved to New York City in the middle of January like I did.
Whether you live somewhere with perfect weather year round or are at the mercy of the seasons like the rest of us, I'm sure you're ready for the summer patio season, late sunsets, and outdoor parties and barbecues.
Summer is the season for some awesome produce, the best salads, grilled veggies, and fruit based desserts. But it's also the time for barbecues full or burgers, ribs, mayo loaded sides, and booze (hello rosé!). And while there's nothing wrong with eating some of your favorite treats this summer, all of those barbecues can get in the way of your healthy eating habits. Balance your health this summer by bringing a healthier version of your faves when you go to your Memorial Day summer kickoffs this weekend.
Load your plate with veggies and round it out with some of these lightened-up spins on BBQ classics.
Caramelized Onion Dip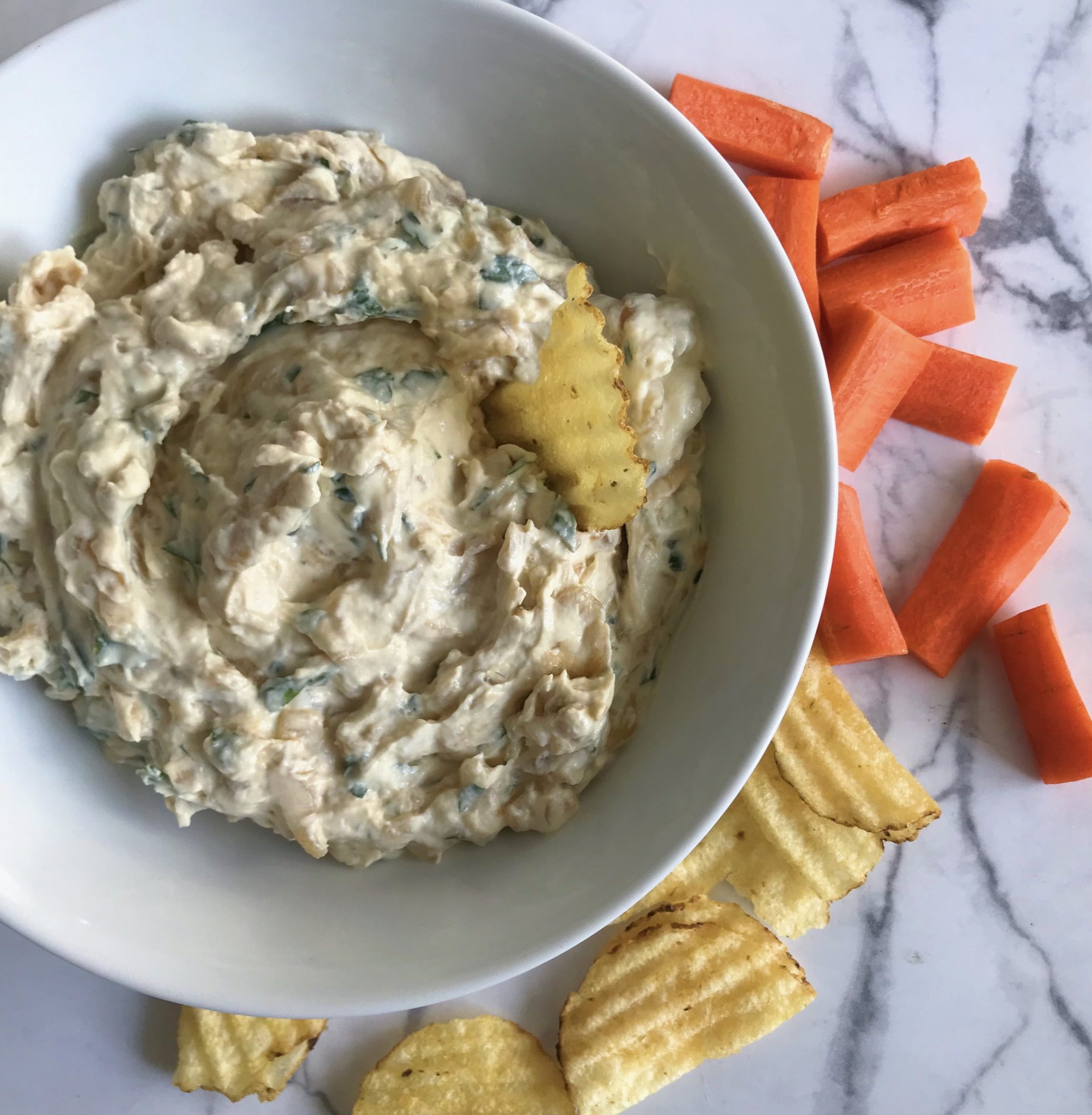 Ingredients (serves 10+):
2 Tbsp. coconut oil

3 yellow onions, thinly sliced

16 oz. Greek yogurt

½ cup parsley, roughly chopped

Salt to taste
Directions:
Melt coconut oil in a large skillet and add onions. Sauté until onions are deeply caramelized and golden brown, roughly 40 minutes. Season with salt to taste.

Roughly chop caramelized onions until they are in small pieces.

Add chopped onions and parsley to Greek yogurt and stir to combine, season with additional salt if needed.

Serve with chips or veggies and enjoy!
Potato Salad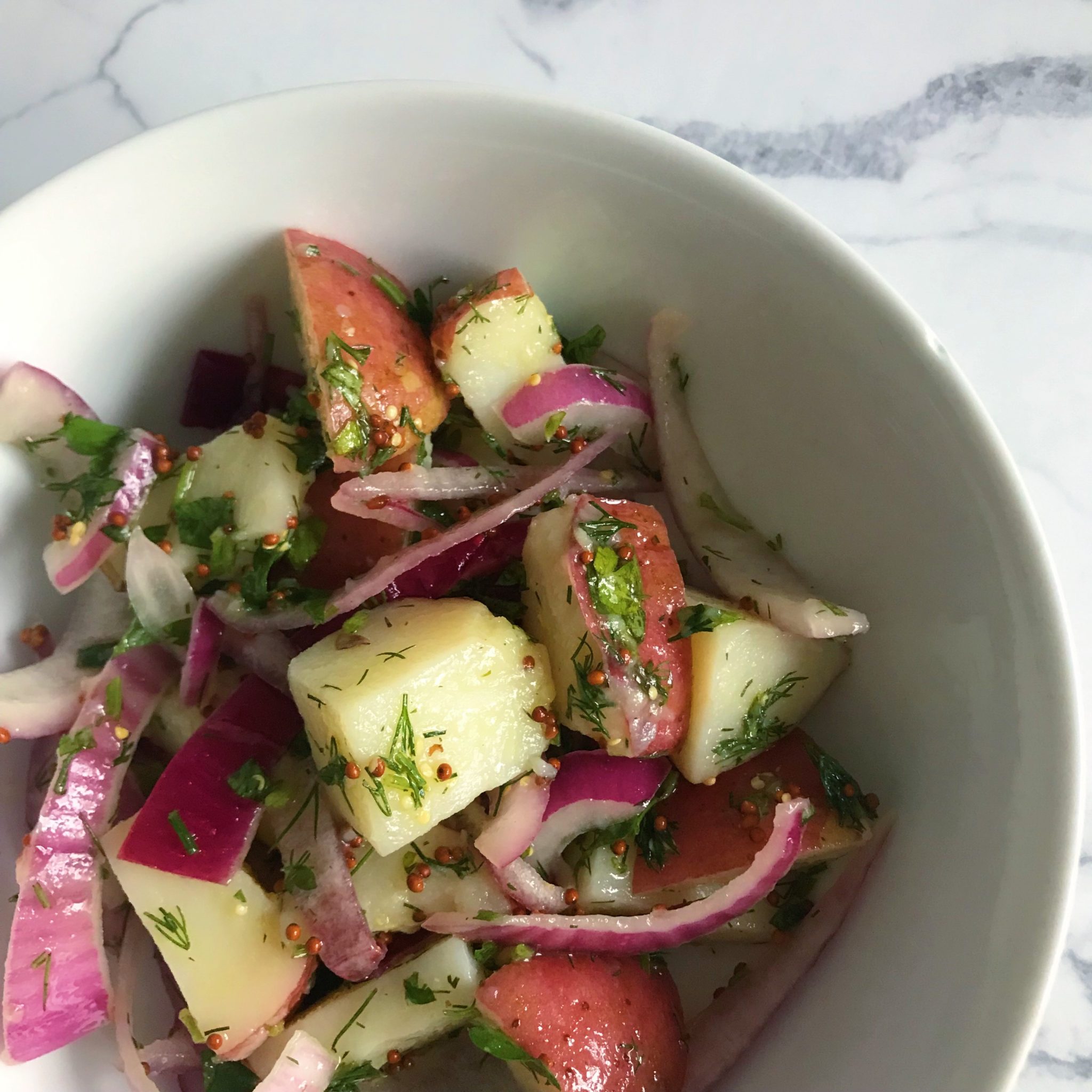 Ingredients (serves 8-10):
3 medium red potatoes (with skin on), diced into bite-size pieces

¼ cup extra virgin olive oil

2 Tbsp. white wine vinegar

2 Tbsp. stone ground mustard

1 small red onion, thinly sliced and rinsed

½ cup fresh dill, roughly chopped

½ cup fresh parsley, roughly chopped

Juice of 1/2 lemon (optional)

Salt and pepper to taste
Directions:
In a large pot, cover potatoes by about 1 inch with water. Add salt and bring to a boil. Cook until potatoes can be pierced with a fork, roughly 15 minutes. Drain potatoes, and let cool.

Meanwhile, make the vinaigrette. In a small bowl, combine olive oil, white wine vinegar, mustard, salt, and pepper. Whisk to combine.

Toss potatoes, onions, parsley, and dill with vinaigrette and lemon juice if desired.
Slow Cooker Pulled Chicken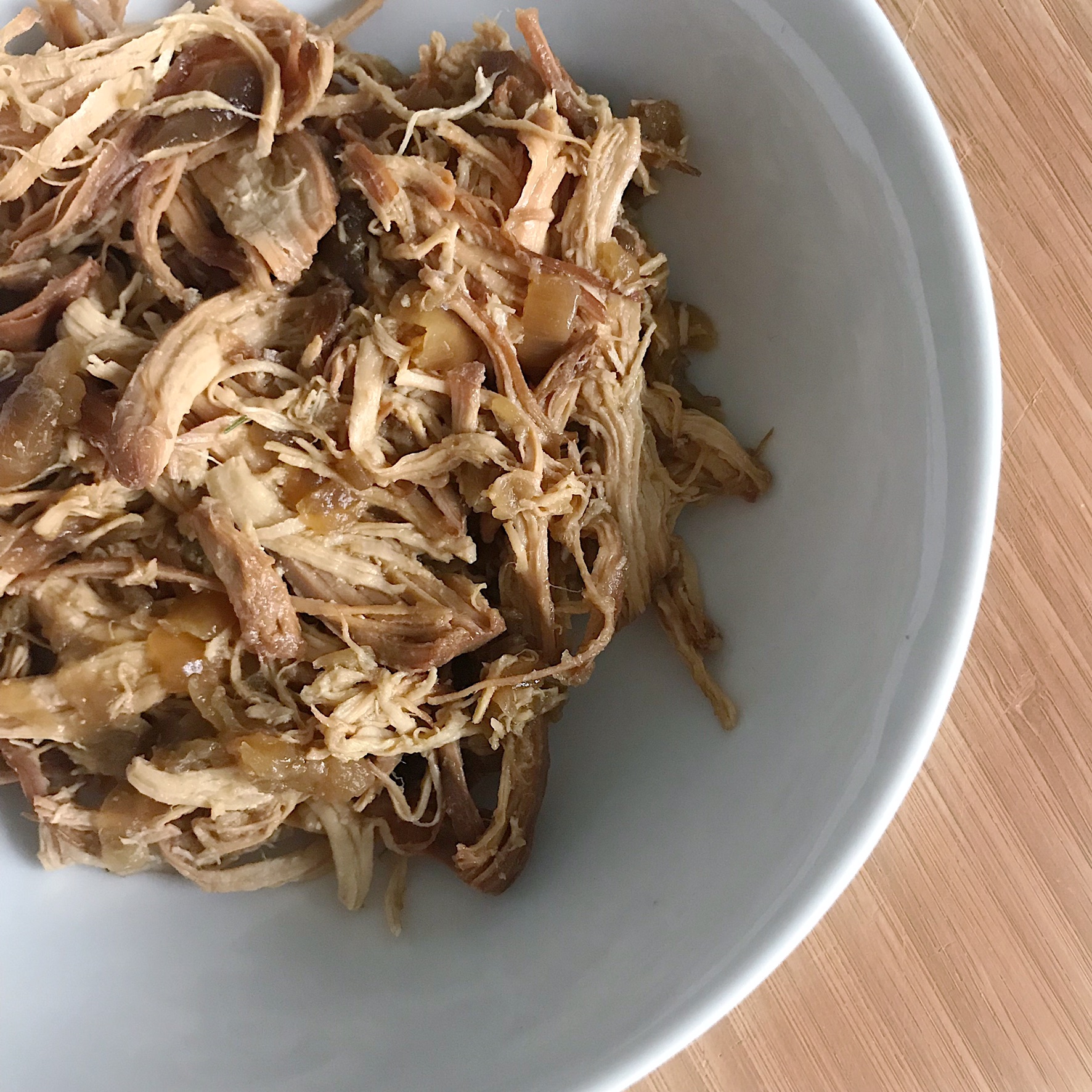 Ingredients (serves 8-10):
4 lbs. boneless skinless chicken breasts

1 cup chicken stock

2 yellow onions, thinly sliced

4 cloves garlic, smashed

2 bay leaves (optional)

Salt and pepper to taste
Directions:
In a slow cooker, combine chicken, stock, onions, garlic, bay leaves, salt, and pepper. Cover and cook on low for 6-8 hours or on high for 3-4 hours.

Shred cooked chicken with two forks.

Chicken can be served on its own, over salad, in lettuce wraps, or in buns. Serve alongside BBQ sauce if desired.
Rosé Spritzer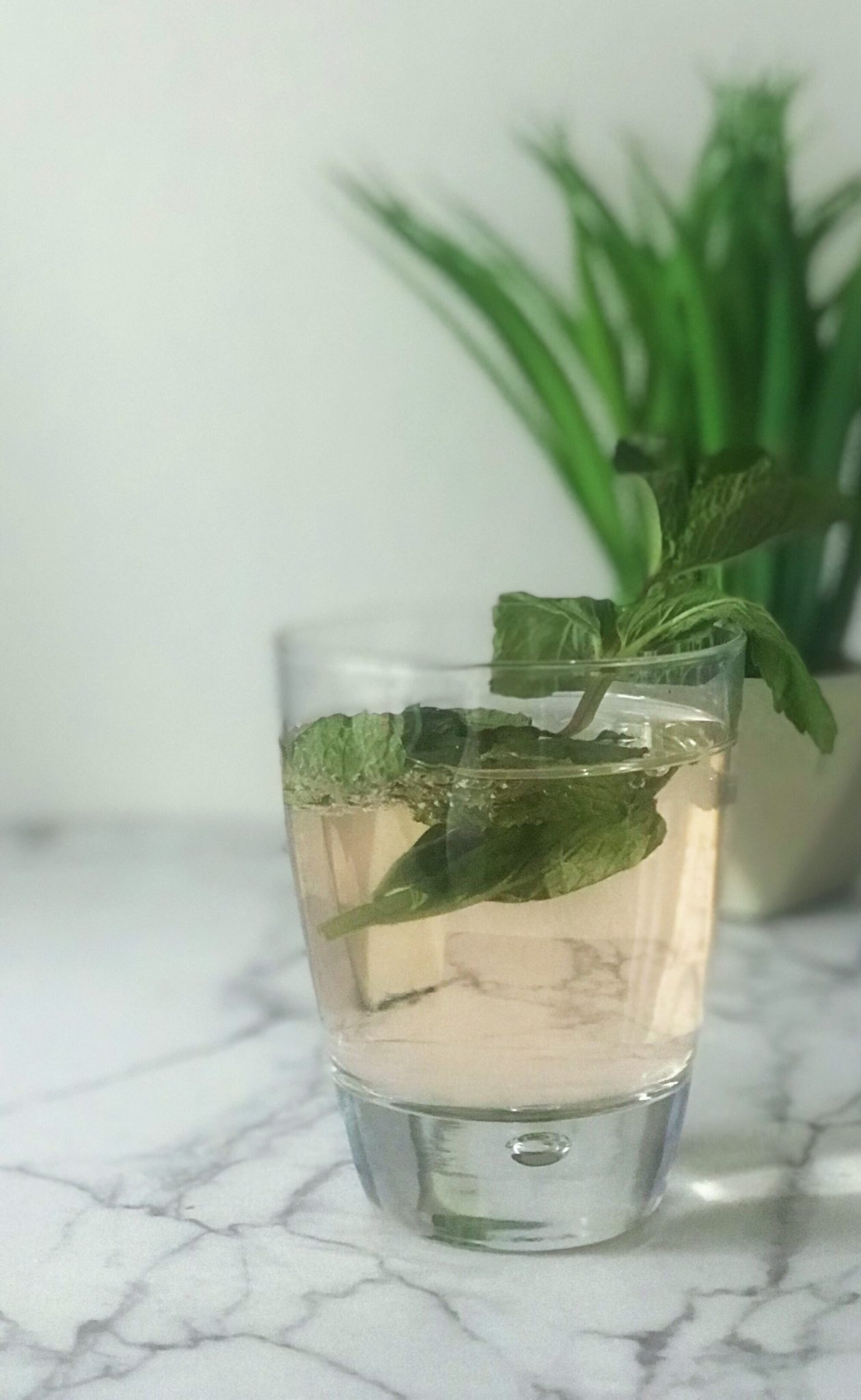 Ingredients:
1 bottle of your favorite rosé

1 12 oz. can any flavored seltzer (this would be great with strawberry, lime, or even cucumber flavored water)

Fresh mint for garnish, optional
Directions:
In a large pitcher, combine wine and seltzer.

Keep chilled and serve with garnish, if desired.