The 10 Best Gender Neutral Beauty Brands
Beauty products used to be made exclusively for women. But thankfully (nay, finally!) an increasing number of beauty brands are thinking outside of binary boxes.
Gender experts predict that the influx of gender neutral beauty brands and lines, isn't just a trend, but rather here to stay.
"Beauty brands are evolving because the world is changing and evolving. They're trying to keep up with the times and in turn they're trying serving a more inclusive market," says Jayna Ledford, a transgender ballerina, model, and activist. An exciting development for all of us.
From cosmetics and makeup to wash and haircare, below we rounded up 10 of the best gender neutral beauty brands on the market today.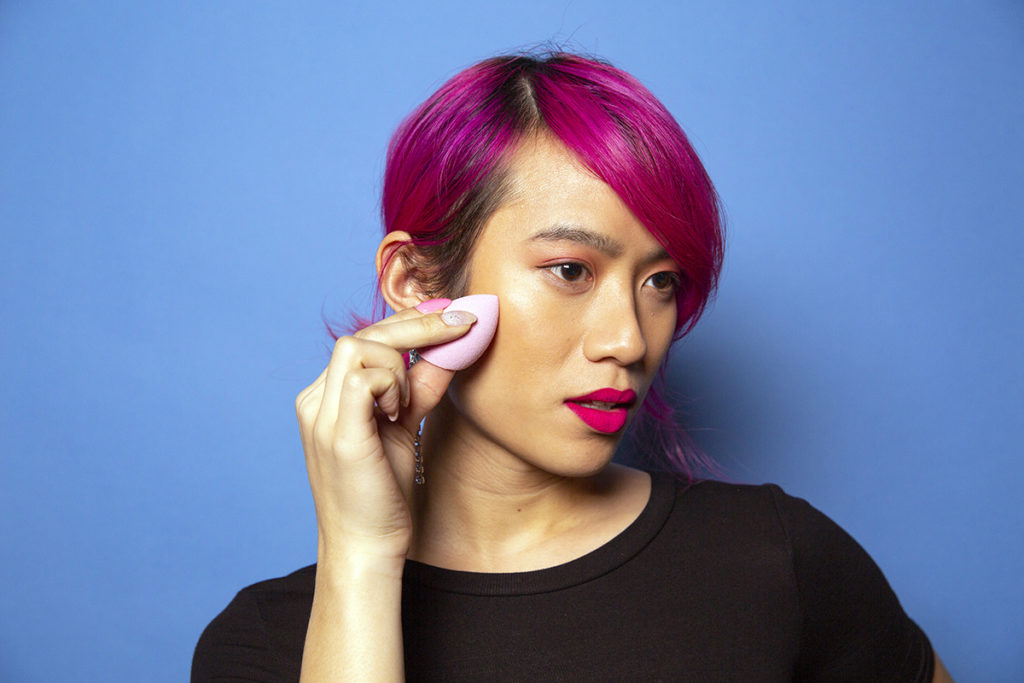 Considered by many to be the OG gender neutral beauty line due to its minimalist packaging  and gender-free language, Aesop has been creating high-quality beauty products since 1987. Broken down by body part (not gender!), they have lines for your skin, hair, and body.
Fluide is a collection of colorful, cruelty-free makeup for all gender expressions, gender identities and skin tones. One of the first things you'll see on their website reads: "We are Fluide, makeup for him, her, them, everyone." Check out their glitter & glam lip color, nail polish, and body sparkle. Oh, and did we mention that they donate 5 percent of their profits to LGBTQ+ advocacy groups?
With the tagline "for women, men, neither and both," Taylor and Tess is a CBD skincare brand that's launching later in 2019. Keep your eye out for products like The Quickie facial toning spray that is rejuvenating and satisfying and In The Buff facial bar with full-spectrum CBD, african black soap, and lavender.
Eir is a natural, clean, unisex skincare line for people with active lifestyles. As founder Jun Lee told us, "We made our products to serve a purpose, not to serve a gender." The Face Rescue combines elderflower-infused oils to create a serum that treat skin damage from outdoor adventures, while the Tough Love soothes dry and cracked elbows, cuticles, and feet from harsh winter air.
A celebration of all genders and skin types, NGS calls itself the "the brand for all humans." While they only currently have one product, the Everything Serum combats basically all major skin woes: wrinkles, skin fatigue, elasticity, discoloration, brightness, and pore size.   
Yes, "Meant," as in what beauty is meant to be: multi-purpose and gender-inclusive. Every product is made with natural, organic and certified organic ingredients, and meant (ahem) to cut down on your showertime. Start with their hand, face, and body soap: The Every Body Bar. The bar is made of triple-milled goat milk that gently cleans, quenches, and protects your skin.
This Australian-based brand makes skin care products "for a generation dedicated to longlife and adventure." They're not interested in the stiff categorizations of "men" and "women." Rather, they offer cleansers, mud masks, moisturizer, and more in striking marigold packaging that defies gender stereotypes and is reminiscent of some of nature's best yellows: dandelions, the moon, and the sun.
Founded by makeup artist Jessica Blackler, Jecca is proving that #makeuphasnogender. The Correct & Conceal palette, was designed to cover typical blemishes as well as beard shadows that transgender and nonbinary folks often struggle with. And the Sculpt & Soften palette offers two shades can be played with to create a softer chin and gentler jawline, or produce sharper cheekbones. Jecca also donate 5 percent of their profits to Stonewall, a LGBT rights charity.
The Korean-made brand doesn't highlight its gender-neutrality with a quippy tagline. Rather, the minimalist brand simply created a moisturizer with the assumption that *anyone* could benefit from a lightweight, skin-hydrator, and then used imagery in their marketing to reflect that.
Another brand launching in 2019, CTZN will be releasing two products that are gender-fluid, cruelty-free, and vegetarian. GLOBALM, a multi-tasking balm, can be used to add a touch of non-sticky color to your lips, cheeks and eyes, while NUDIVERSAL Lip Duos will be combination lipstick-lipgloss duo that'll offer more than 25 different lip shades. Their marketing is truly inclusive with campaigns that feature all genders cross a wide range of ethnicities.