Quick Hits: Add this to your daily routine
Introducing Quick Hits, a new series in which we ask top industry experts to answer our burning questions about the health, wellness, and fitness industries. Got a question you want to see answered in the future? Leave a comment or email kristen (at) asweatlife.com!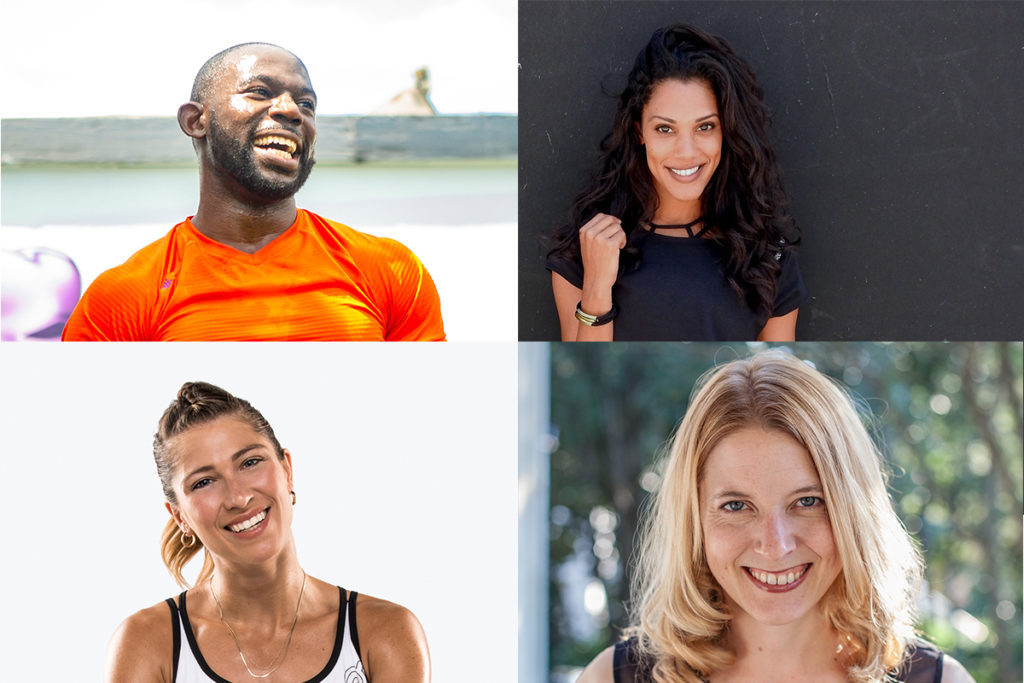 What's one thing readers can add to their daily routine that takes five minutes or less but has tons of benefits?
Selena Samuela, Peloton Tread Instructor (@selenasamuela)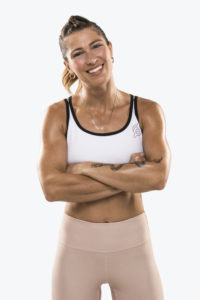 "Make a gratitude list for the day. Start the day with gratitude and build your day with optimism. When life throws you a curve ball, remember all the things you have to be grateful for. I've found this helps me navigate the tough stuff, and makes the easy stuff feel even easier!"
Laura Vanderkam, Time Management Expert (@lvanderkam)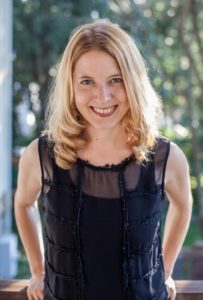 "Give yourself a bedtime. Having a time you officially aim to be in bed has all kinds of benefits. It nudges you to get more sleep, which will make your mornings better. When your mornings are better, your days are better! Of course, you are a grown-up, so you don't have to obey your bedtime. But it forces you to acknowledge the time and make a decision. Am I staying up for a good reason? If so, great. But if not, best to turn in and thank yourself when you wake up refreshed."
Taylor Walker, Fitness Model, CPT, and Holistic Health Coach (@taylorwalkerfit)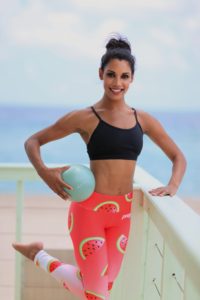 "I would add 5 minutes of stretching phone-free to your daily routine. Stretching aids in relaxation and tension release and helps rectify muscular imbalances we accrue sitting at our desks and staring at screens all day.
Stretching can also give you a little boost of energy and gets your blood moving. You can stretch anytime, anywhere and you rarely work up a sweat which means, you can even stretch at your desk.
Instead of grabbing for the coffee first thing in the AM or during the 3 PM slump, try 8 oz of water and a stretch to boost energy, mood and performance."
Gideon Akande, celebrity trainer (@getfitwithgiddy)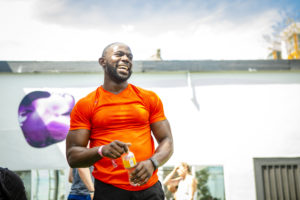 "We are all looking for improved efficiency in our workdays and certainly in our workouts. Let's face it, who wants to exercise for 4 hours if they can achieve the same results in less than 30 minutes? One of my fitness hacks is to go in with a plan and parameters around it. Specifically, my exercise selection and a running "work" and/or "rest" timer to accompany it. This eliminates any second guessing on what to do next and the encouragement of a running clock helps me avoid extended water breaks or unnecessary conversations."