When It Comes to Exercise, Here's Why Just A Little Is Better Than Nothing At All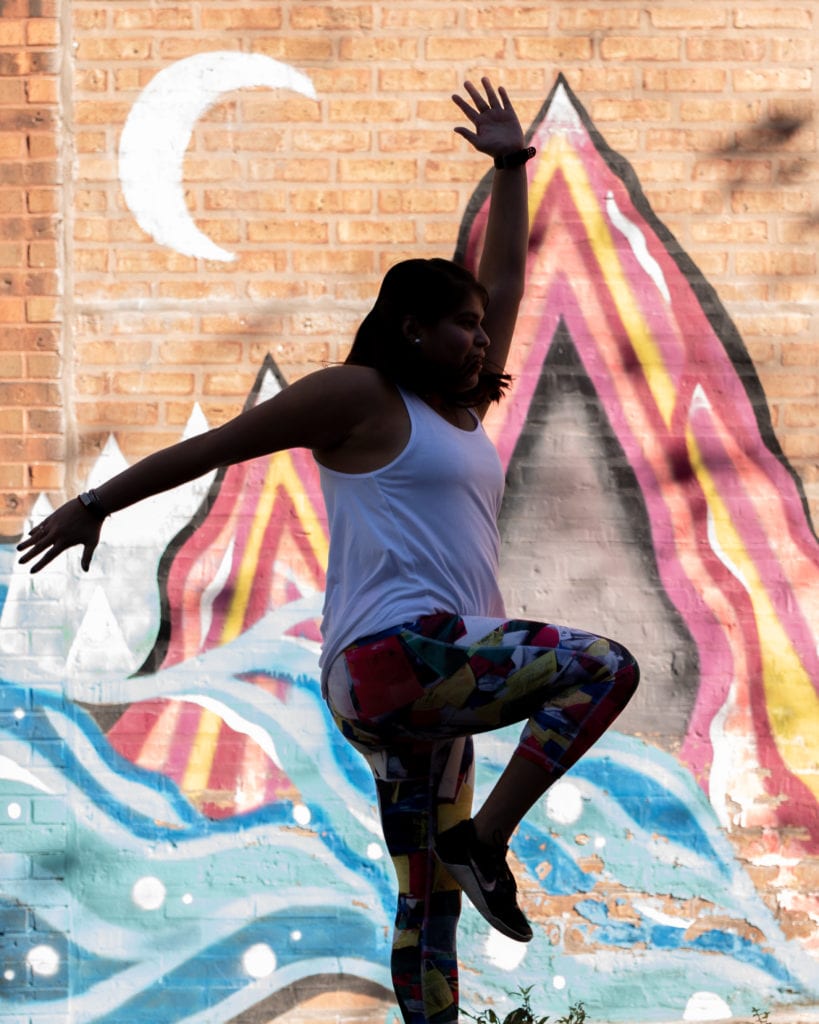 Despite being someone who loves to be spontaneous and say yes to last minute plans, there is something to be said about having a calendar full with pre-planned workouts.  Opening my agenda and seeing everything organized, sometimes up to two weeks in advance, makes me really happy.
Some days, there is more than one workout on the schedule and I thrive on pushing myself. But this hasn't always been the case; I've fluctuated from no exercise at all to exercising every day and occasionally feeling exhausted. Finding the balance between no exercise and over-exercising is a work in progress, but I am learning to slow down and remember that it's not all or nothing, and some days, some exercise is better than no exercise at all. 
As someone who usually has the mentality of 'go big or go home,' it's taken some time to get used to this.  That mentality of "if I can't work out for an hour at the gym, why bother at all?" is one of the excuses people use the most to avoid any exercise, according to Today.  
As much as I enjoy staying active, there are just some days that get busy with work and life.  I work in an office where I sit for most of the 8-10 hours I am there, and I'm sure a lot of us can relate to that.  On average, most desk employees sit in front of a computer for about 10 hours a day.
So on those days where life just gets in the way and you don't have time to make it to your favorite class or your planned run, should you write the day off as a wash? Not yet — here's why a mini-workout is better than no workout at all (and a few ideas to add movement to your non-workout days).
Recommended activity
According to the American Heart Association, adults should do at least 150 to 300 minutes of moderate intensity physical activity, or 75 to 150 of vigorous intensity activity per week.  That's about three hours of moderate intensity per week, which is a lot of time when presented in those terms. 
And, as the University of Utah researchers found, less than five percent of Americans reach the recommended activity levels. Interestingly, though, even short bursts of activity can have a positive effect and promote better health (so chalk another point up for high intensity interval training).
At the moment, I don't have too many responsibilities outside of work and plans I make with friends, and most weeks I can fit in that recommended amount.  But that isn't the case for everyone. There are people who have to go from one job to the next, or from work to home and take care of their children or pets and cook.  Those tasks can be both mentally and physically draining — plus, they just take a lot of time.
Instead of thinking about the three weekly hours of exercise that are recommended, how about setting some smaller benchmarks and just start by adding in more exercise and activity? It doesn't have to be a huge change; it can be as short as just a few minutes per day.
Here are a few ideas on how you can get some added exercise in, without heading to a class, without carving out an hour for the gym, and maybe even without even putting on your workout clothes. 
Going shopping?
Yes, I will say I am guilty of this – looking for the closest parking spot to the door of the store. How about next time you're out for groceries or going to the mall, you just find a spot that is a bit farther out. We all love elevators and escalators, but if you're only going a few floors, how about taking the stairs?  Climbing stairs can help improve cardiovascular fitness.
Go for a walk
This is something that is seriously underrated.  There are many benefits to going on a walk. Whether at work or somewhere else, set an alarm or put it in your agenda, those ten minutes of a walk will make a difference.  Are you taking care of your baby or dog sitting? Take them with, it's always nice to get some fresh air and get that heart rate up with a buddy.  
Use an app
Two of my favorite applications to use are the Sweatworking app and the Gold's Amp app.  Both apps provide the opportunity to find a workout depending on how long you have. And you're not just restricted to High Intensity Interval Training (HIIT) but can choose some meditation and yoga! The choices are endless for what kind of workout or video you want to do during your short time.
By learning to accept that exercise doesn't have to be all or nothing, I now incorporate the shorter periods of physical activity into my daily routines, and I feel so much better. My body recognizes that I exercised and I don't feel sluggish. It has helped me to have more energy, focus better and sleep better. So next time you are short on time and feel like there is no time to get a 'full workout' in, just remember, it doesn't have to be long.  Any movement and exercise is beneficial to your body and health!