How to be a Healthy Role Model to Young Girls During the Holidays
The season is upon us. Soon the pumpkin spice and monster mash will be replaced with peppermint mochas and jingling bells.
The holidays mean family and food; that's what I grew up with. We weren't the kind of crew that got everyone out in the yard for football, but we did cheer on the Packers (and will till the end). Art, politics and religion were always being discussed. Sometimes there were fights, but mostly love and always food. Have I mentioned the food yet?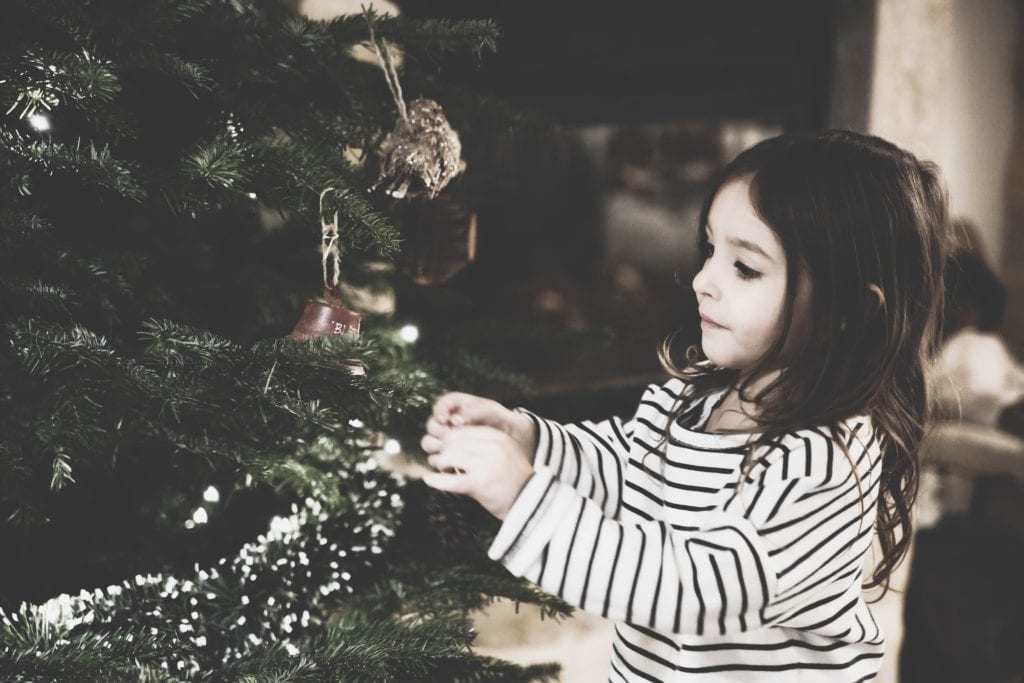 Before I had a family of my own, getting ready for the holidays became a time to double down on diets (yes, plural) and workouts. I was going to eat my face off and could not risk getting fat (dun dun dun). I was in full on training mode; training became the punishment for the joy I had not even eaten yet. Holiday meals became something to feel guilty about, rather than a shared experience.
Then I had kids. Holidays have always been fun BUT having kids takes it to an eleven. Suddenly you see the world through their sweet little eyes and all the emotions from when you were little take over. It can be pure magic.
Although it doesn't just take the fun up to an eleven. Everything gets amped up (article on how to not become a fucking crazy woman during the holidays is up next. Going to need heavy  research for that one). I found that my anxiety over gaining weight was still there, but now I had the added bonus of "baby weight" and multiple extended families to balance. I watched myself lose focus; the love I grew up with was replaced with pure exhaustion. I was experiencing all the stress of my single "don't get fat" days but wasn't experiencing any of the fun that having a family of my own could bring. I was surviving the holidays, and that stressed me out even more.
Lucky for me I had a MOMent. MOMents are just like the life "aha" moments that Oprah talks about, but Mom-related. Where you hear something, or maybe you have heard it before, and it goes in your brain and you just get it, you understand it in your bones, on a cellular level.
My MOMent was when I was getting ready to go work out, after babies and pre-holidays, and was talking terribly about my body. My husband was in the room and our girls were napping. He looked at me and said "What would you do if you heard the girls talking like that about their body?" DEVASTATION. It hit me like a ton of bricks and it was all the mirror I needed to change my behavior.
Accepting that I am not perfect, nor should I or anyone strive to be, gave me permission to make mistakes. Instead of looking to eliminate negative self talk all together overnight, I made a choice to develop this skill over time. Every time I made a negative comment about myself, I'd replace it with a positive one without judgment. Quitting body shaming yourself doesn't work if you do it cold tofurkey.
Changing the way I spoke was half the battle. Parenting is as much about what you say as it is what you DO. What version of the story do I want to pass on to my kids? My daughters?
I have taken back the HOLIDAY FUN!! Turkey Trots are now part of our families' Thanksgiving tradition, literally walking the walk in how to take care of yourself and have a great time.
Getting everyone involved in making the food is another great opportunity to carve out some happy vibes. Not only are we getting all the benefits of a home-cooked meal, but it also makes the meal healthier. I am not saying skip the cheesy potato casserole, but rather get the whole family involved in making it. I believe that when a meal is prepared with love, the extra love goes into the food, making it healthier (this may or may not be backed by scientific evidence).
In the weeks before the holidays as everything starts to move faster and faster, my "Take back the Holiday Fun" approach is to slow down. My workouts become fuel instead of pre-punishment; our family activities are more thoughtful; and our plans become digestible/small. When my mind starts to buzz with stress, I remember to keep it simple and remember the difference between a full mind and being mindful. 
I will leave you with this " Don't survive, thrive this holiday season" tip: holidays are loaded.  I recognize that as moms, women, and humans, we all have a unique path and our own relationship with our bodies and the holidays. The best message we can send all children, no matter what path you are on, is to love one another.
This year more than most, our earth and all her people need a little extra lovin'. Pick one thing that as a family (or with friends) you do to make others feel the love. Go visit and listen to the men and women in nursing homes tell their stories for an afternoon. Bring supplies to the local homeless shelter. Have your kids pick out toys from the dollar store for children in need; bonus karma points (it is a real thing, trust) if they use their own money.
Other options include and are not limited to… smiling at strangers; holding doors open; saying "Bless you" when someone sneezes; actually filling out the survey on your receipt or tell the manager when you have a good experience; letting the person with three things cut in line; giving your seat up to someone who needs it more than you. And lastly, call the oldest people in your family and just to say "Hi and I love you!"