November's #TrainersConnect Event is a Deep Dive in Self Care for Trainers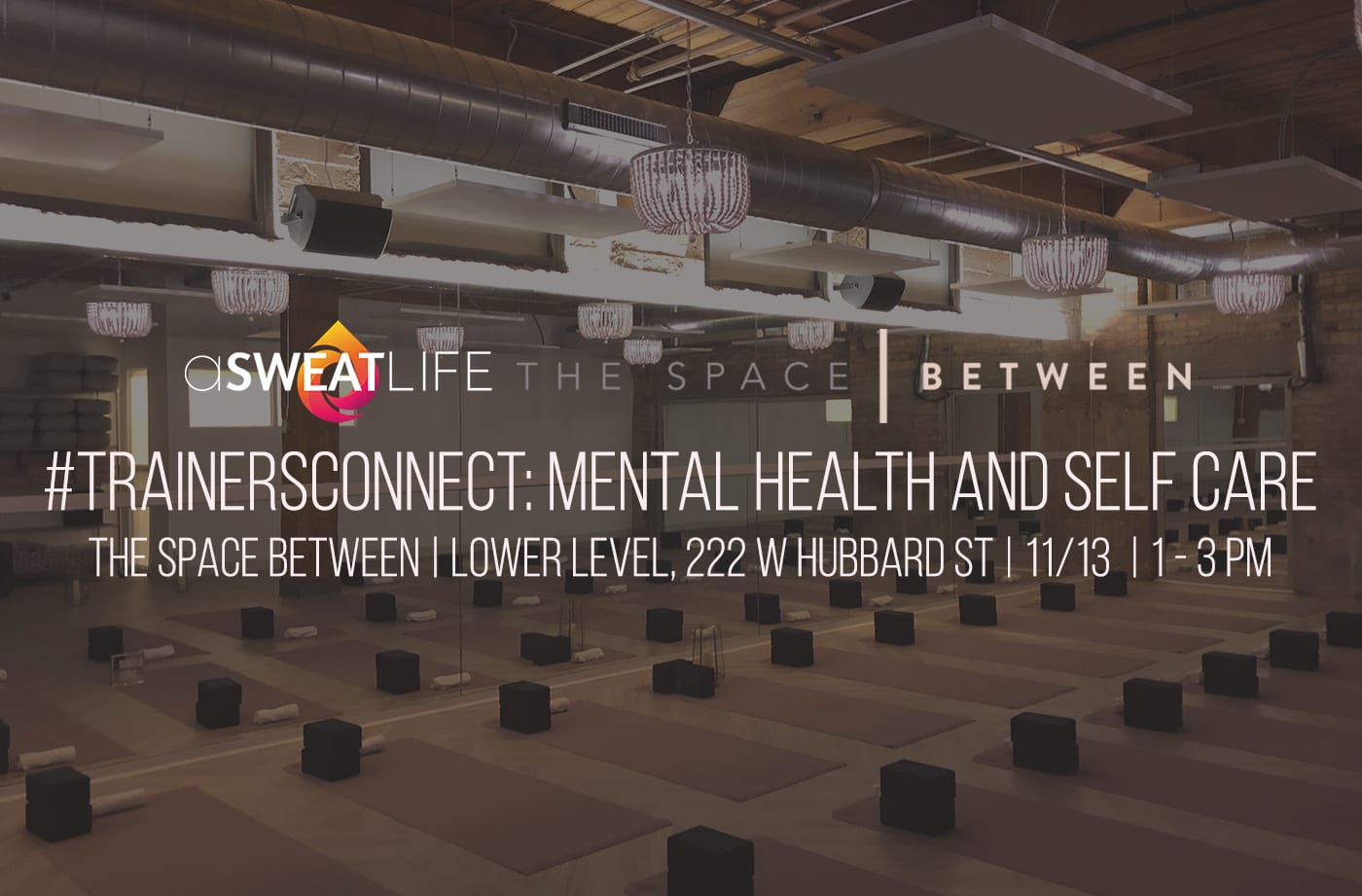 (Get your tickets to November's #TrainersConnect event right here)
Meet us for a #TrainersConnect event in Chicago designed just for you, fitness professionals, at a time that fits your schedule and focuses on a topic we could all devote a little more time to: self care.
Where are we meeting for the #TrainersConnect event of the month?
We're heading to The Space Between, a new yoga studio in downtown Chicago for an afternoon dedicated to self care. The space felt like the perfect location to create a workshop around the topic, as owner Daryn Schwartz created the business around the idea of needing a place to in the middle of the bustle of the city to truly practice what she wanted to preach: that caring for yourself is the only way to begin to show up for everyone and everything else in your life.
What do we mean by a workshop focused on self care at this #TrainersConnect?
As Schwartz built The Space Between, she did so with care and attention towards every detail that ultimately resulted in this oasis of calm below the El in the busy downtown neighborhood of River North. Every decision she made was in service of self care, right from leaving the corporate world to found a business dedicated to making others feel better. She'll talk first about the elements she found important to creating an environment (think: smells, sounds, and member experience) of Zen.
Then, Stephanie Pinsler, M.A., L.P.C., E-RYT, an Illinois Licensed Psychotherapist and Sport Psychology Consultant, will dive right in to the difficulties of prioritizing mental health and self care as part of the fitness industry. Stephanie is a behavioral therapist, sport psychology consultant, experienced yoga instructor, Pilates instructor, and meditation specialist. She has 10 years of combined professional, counseling, and teaching experience.
She'll open up the conversation around the importance of navigating mental health and self care in the industry and provide actionable ways to prioritize your mental health amidst how difficult it can be.
You'll walk away feeling more connected, and you'll also take with you tools you can use right away to feel better and take care of yourself.
Ready to sign up? Here are the details of the day:
Where: The Space Between, 222 W Hubbard St, Lower level
When: Tuesday, November 13
What time: 1-3 pm (class from 1-2 pm, workshop from 2-3 pm)
What else do I need to know? SuperU will be on site with full samples for you to try!
Where do I get tickets? Right here and below!