Rise Chicago Basketball Returns to the West Loop
Chicago is a basketball city. Yes, there are baseball teams on the respective north and south side, we've got a hockey team to rally behind each winter, and we've got a football team (that, admittedly hasn't done much to write home about in the past decade). But when you think about the energy this city had during Loyola's incredible NCAA tournament run this spring, the legacy of the Bulls in the 1990s, and the amazing young athletes that have been raised on the sport – it's hard to disagree. This city is a basketball city.
When Nike tells you that they did something pretty crazy, you nod your head knowingly and say, "of course." When Nike tells you that they transformed a de-sanctified church into a house of hoops for the Chicagoland youth to train and chase their crazy dreams in, you say, "how soon can I see it?"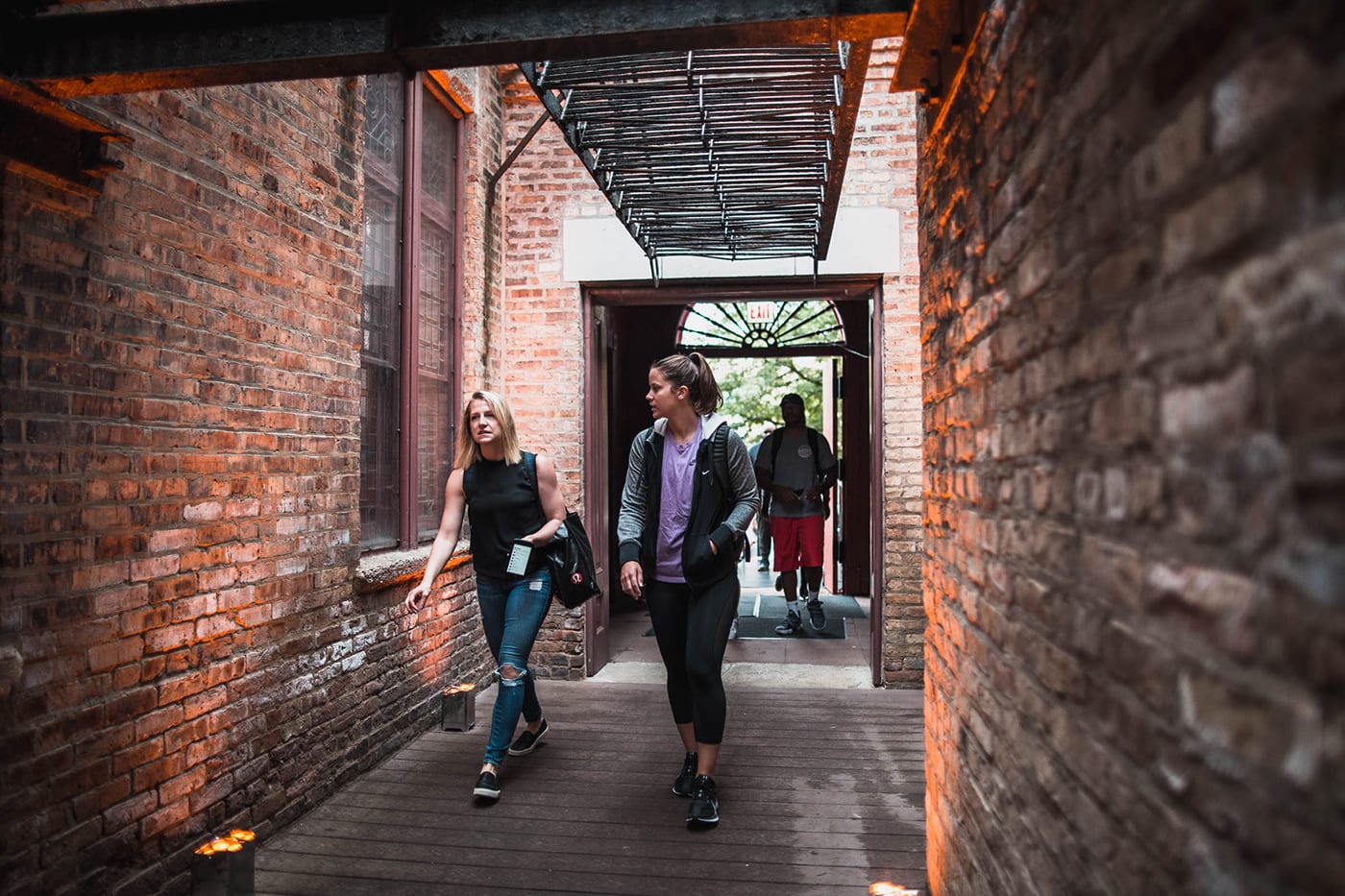 Nike Chicago transformed the Church of Epiphany in the West Loop into a cultural hub for basketball, complete with locker rooms, a training facility, and, of course, a full court in place of rows of pews. At Just Do It HQ, high school and middle school athletes were invited throughout the month of August to come chase their "crazy" hoop dreams together.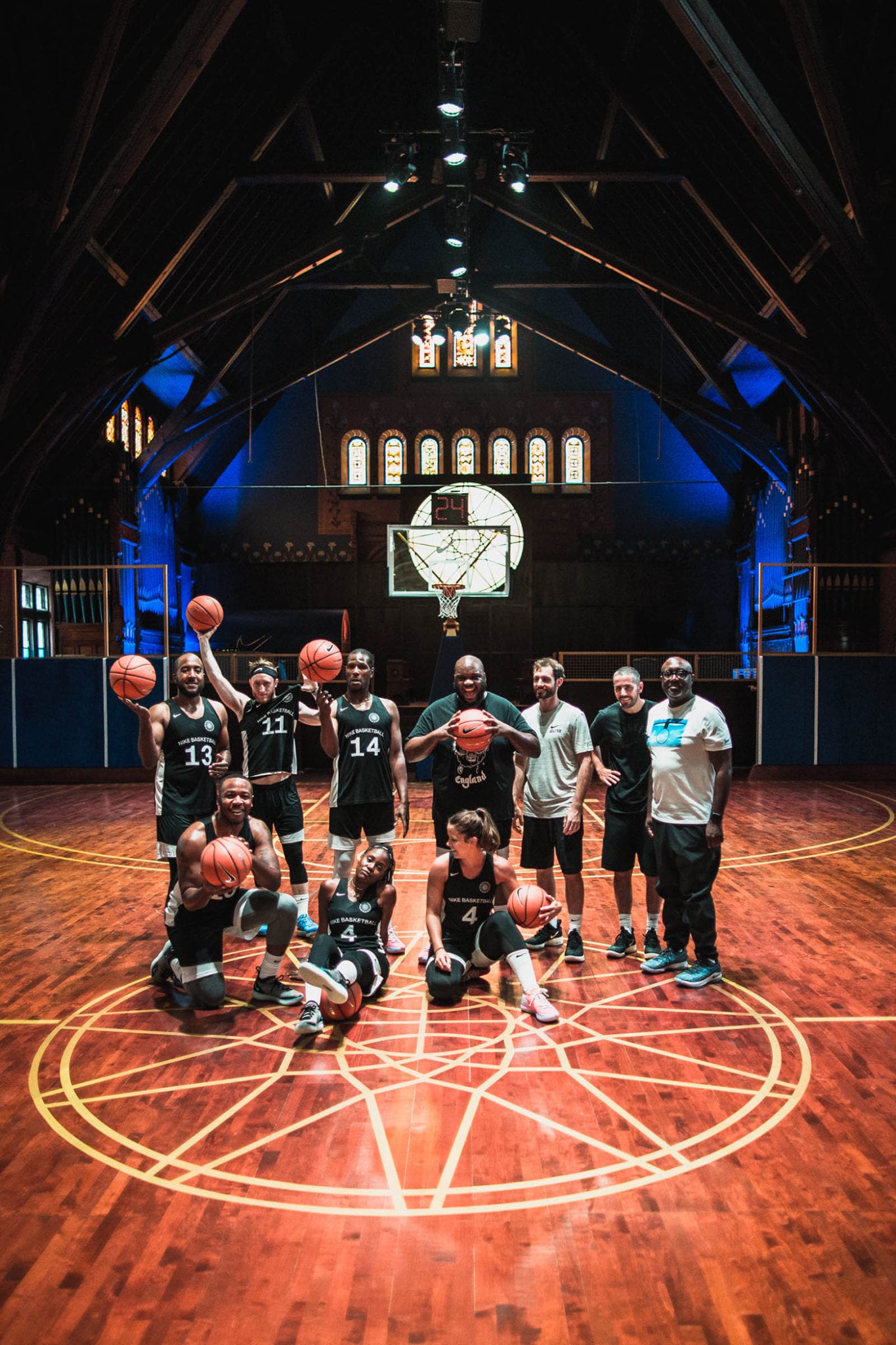 Young Chicagoland athletes experienced multi-day sessions with some of the city's top coaches – they experienced a series of clinics, workshops and training to enhance their skills and chances at making it to the big stage one day. On the court and in the training room, the athletes were able to trial the newest and most innovative Nike gear.
I've participated in Nike's summer Chi League over the past two years, but this year felt refreshingly different. It seemed that all the experiences, gear, and training were focused on the kids and community instead of on trying to wow the media – and to me, this is exactly how it should be (although I wouldn't have been mad to go home with a pair of KD 11s – they were so comfortable on the court).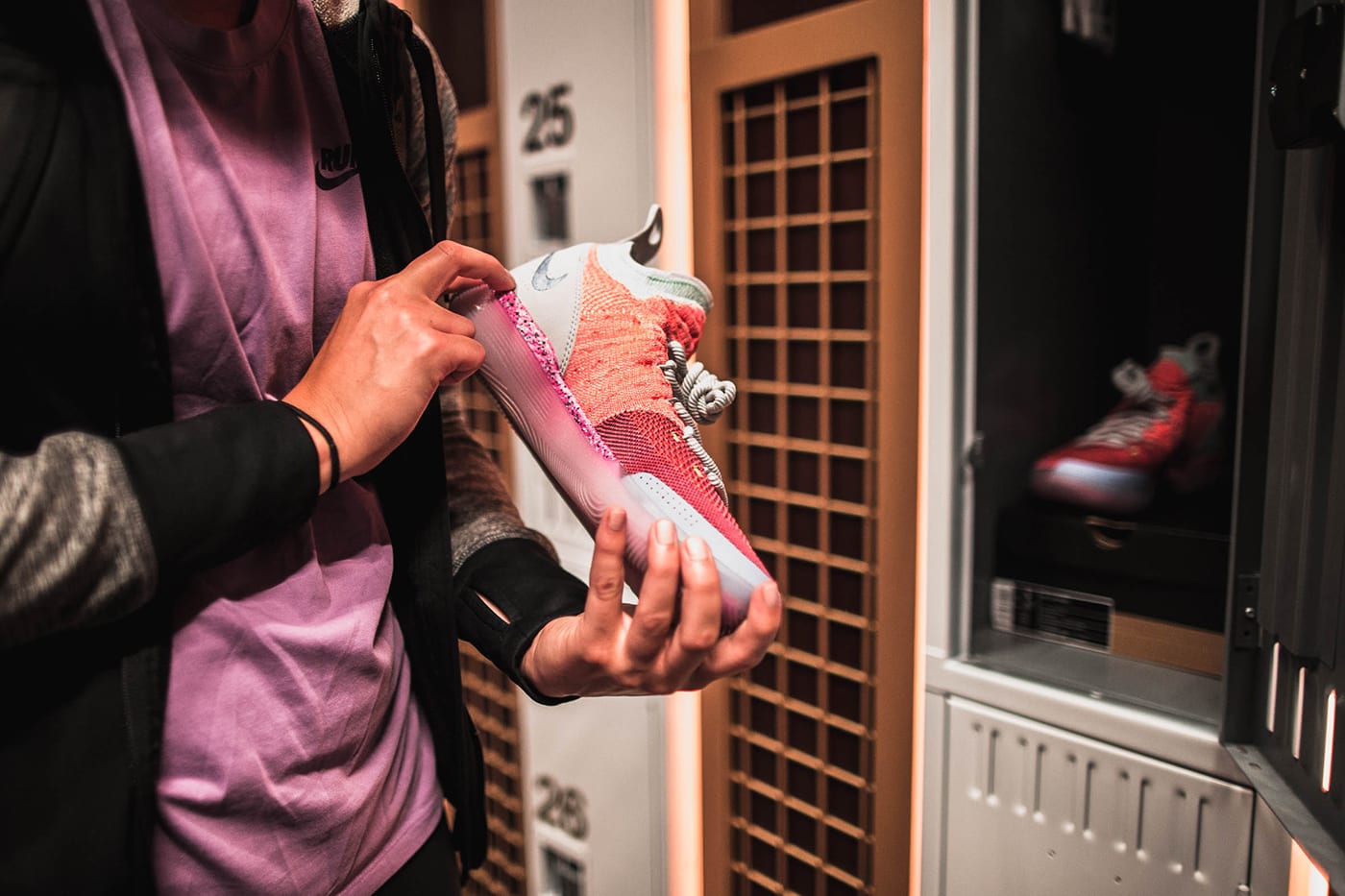 Perhaps my favorite part of Just Do It HQ was a blank wall. The wall invited the young athletes, coaches and trainers to write their dreams down and share them out loud with a metallic Sharpie. Towards the end of the month, the wall was filled with college and professional teams that young athletes hoped to play for and places they hoped to see someday. There were vague goals like, "be happy and work hard", all the way to more specific ones, my favorite being, "dunk on Lebron James."
***
In stark contrast to the safe and educational haven that Nike provided this past month, Chicago witnessed one of its most violent weekends in early August. I think about a young Derrick Rose and his drive to make it out of Englewood through basketball. And then I think, if a massive sporting goods corporation can help, why can't I? After August is over and these camps end, what resources do these kids have to keep chasing their dreams?
First Step Youth Foundation is a basketball-centric non-profit that goes back to 2001. They strive to develop young athletes in a well-rounded way: from educational and social development to athletic accomplishments. On the website, you can learn more about the organization and donate. Do you have a lightly used pair of basketball shoes (or other sneakers) that just sit in your closet? Consider donating them to Kicks 4 The City. I also welcome you to add other local organizations in the comments.
There are generally two schools of thought on how to be the best team: (1) we can improve ourselves by putting our time and resources into making only the best players better, or (2) we improve by raising everyone on the team up around us. Chicago is our team. This city is a basketball city. What can you do to raise everyone up?