9 Must-Have Tools for Healthy Summer Grilling
Summer is in full swing and at this point, we've all probably been to a few backyard BBQs. When you're not chowing down on hot dogs and cheese burgers (and hey, we all deserve a treat sometimes), grilling can actually be a very healthy way to eat.
But to grilling rookies, the grill can be intimidating. Even if you consider yourself a chef in the kitchen, you might not have as much experience cooking outdoors. However, with the right tools, it's easy. Here are some essentials every grill master and aspiring grill master needs.
Kitchen Aid Meat Grinder Attachment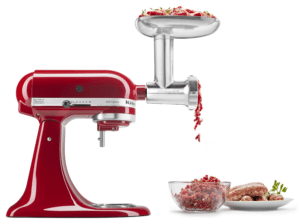 You know that classic Kitchen Aid stand mixer you use for baking? Well, it has a lot more uses that you could have imagined including an entire line of accessories. The Meat Grinder attachment makes you into your own butcher. Forgo those pre-made hamburger or turkey burger patties and make your own ground beef or poultry.
Charcoal Companion Non-Stick Triple Fish Grilling Basket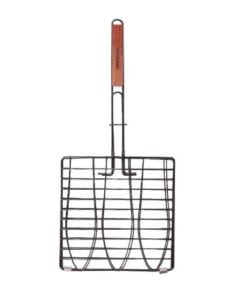 We all know grilling fish is healthy, but can also be stinky if your fish ends up sticking to the grill. This game changing grilling basket from Home Depot costs less than $10. Made with a non-stick coating, it can cook up to three fish at a time. It also makes flipping over as easy as a summer breeze.
Weber Stainless Steel Grill Basket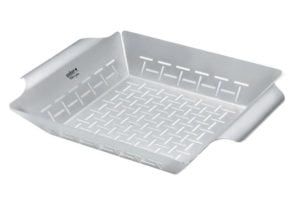 If food safety is a priority to you (and it should be), this stainless steel grill basket is a great help. Designed for small vegetables or pieces of meat, it will help separate any foods that can possibly become cross-contaminated. It's also dishwasher safe making clean up fast and easy.
Grilling Planks Sampler Pack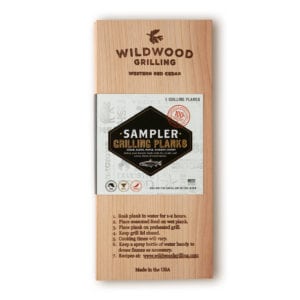 Planking isn't just for the gym anymore. But seriously, planks can help add flavor to your cooking without any calories or worrying about over seasoning. This sampler pack from Wildwood Grilling features five different woods. Try them all and discover which flavor you like best. Sustainably sourced, these planks are made in the USA.
Charcoal Companion Himalayan Salt Plate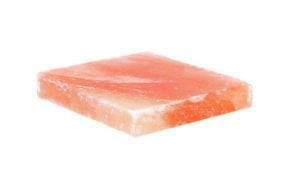 We all know about the nutritional benefits of Himalayan sea salt. This plate, made from 100% Himalayan salt is deigned to mildly flavor your food. It can also be used on directly on the grill.
Maverick Instant-Read BBQ & Meat Thermometer Fork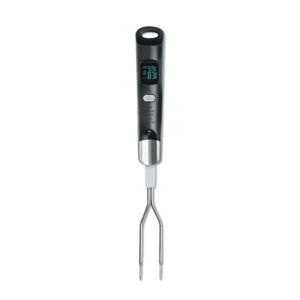 Whether you are a rare or a medium well kind of person—we all want to make sure our steak is the right temperature. This meat fork and thermometer makes checking safe and easy. Designed for day and night use, it has a bright reverse LCD screen and built-in flashlight. The backlit display makes viewing easy, so you don't have to get unsafely close to the heat and smoke.
Hand-Stitched Leather Grilling Gloves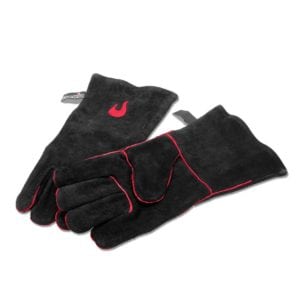 If you fear burning your hands while grilling, the solution is simple. Just get yourself a pair of grilling gloves from Char-Broil. They will make you feel like a pro while protecting your hands from the heat of the smoke, sparks and the occasional grease splatter.
Three Piece Comfort Grip Tool Set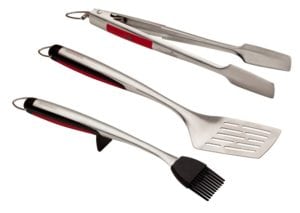 You don't have to be a grill master to know that your regular kitchen tools just won't cut it for grilling. This set features a flame-resistant BBQ basting brush, stainless steel spatula and comfort-grip tongs. All the items have extended handles for extra safety.
Stainless Steel Cleaning Cloths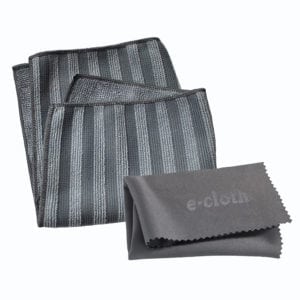 Keeping the grill clean is very important, but using chemicals can be dangerous. You can end up inhaling or even ingesting them later. This two-piece set from E-Cloths has a stainless steel cloth as well as a finishing cloth. They can remove 99% of bacteria from hard surfaces with just a little bit of water.