Four Things You Need to Know About the Vixen Workout
The success stories that came from this dance fitness workout, launched by Janet Jones-Veloso, will tell you it's a workout worth trying. But beneath the physical benefits lies an even more compelling reason to hop on a plane headed straight for Miami: women are calling this the workout the thing that makes them feel "alive."
Jones-Veloso sums up the Vixen Workout in one sentence: "An exhilarating high intensity dance-off with your girlfriends where you get to pretend you're performing in your own Vegas residency."
We'll find out for ourselves just how exhilarating it is when we take on Miami April 26-29 and we all rock The Vixen Workout as an exclusive group. Included in your weekend package of all things fitness and relaxation is a signature Vixen workout in the place where it all started.
Get ready for the ultimate sweat with Jones-Veloso's signature style of workout — we guarantee you've never danced (or worked out) quite like this before. Whether you grew up dancing or are new to the marley floor, she knows exactly what will have you saying, "When is Vixen coming to my city?" by the end of class.
"For us, it's not about the six-packs or getting screamed at to achieve perfect glutes," she says. "Yes, the physical benefits are a perk to any fitness program but the mental health aspect – especially for women – is such an overlooked aspect of fitness. We want women to disconnect … to feel a sense of community and we want women to have a space where they can feel free and alive."
"And, our dance moves are bomb," she added.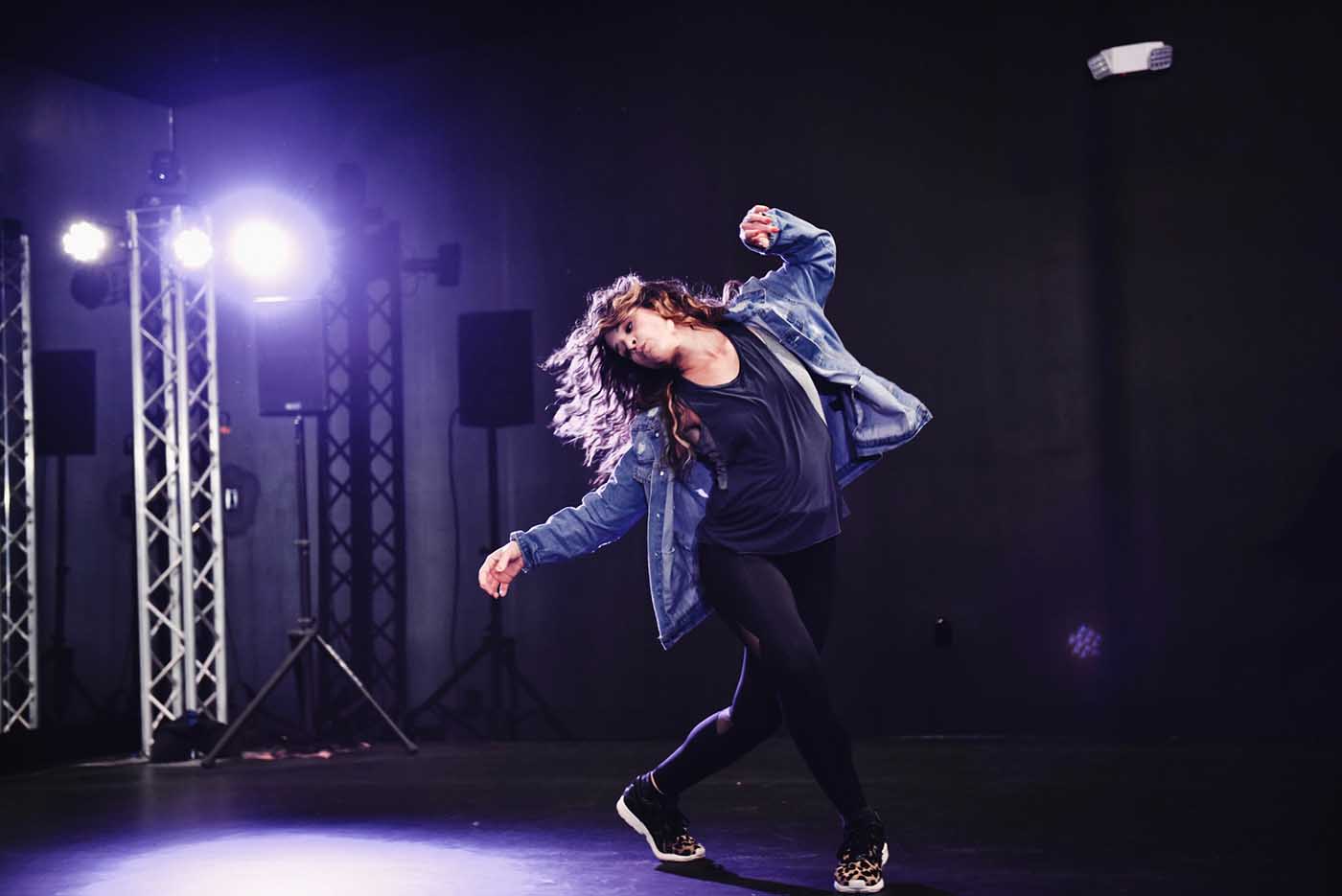 To prepare for this workout, Jones-Veloso shared a few tips.
1. Leave your fears at the door
"Dance fitness in general is an intimidating thing for a lot of people," she says, "especially with Vixen where our moves don't resemble dance aerobics. Instead they resemble the moves you see on your favorite artists."
To combat this inherent feeling that you won't know what you're doing, Jones-Veloso wants you to trust that you're "not only capable of doing it, but that [you'll] do it well and look damn good doing it, too."
Once you get past the fear, "it's a total game-changer on your perception of yourself and your self-inflicted limitations on your capabilities."
2. Use the music to help you disconnect
Vixen's playlists range from concert intros to rap, dance, pop, trap to slow jams, "basically we take you through a ride of all the moods and layers we have as women and allow you to play all of those parts," she says.
Prepare to love everything you hear, to feel the movements matched to the music and use that to help you let go.
3. Dress the part
Wear anything that makes you feel most comfortable – leggings, tanks and sneakers are recommended – but as the Vixen instructors will tell you, there's no such thing as going overboard.
"We encourage girls to 'doll-up' for class and wear make-up and [have] their hair done," Jones-Veloso explained.
Hey, if it helps you get into character, we couldn't agree more.
4. Remember that you're getting a total body and mind workout
You'll be non-stop moving and sweating for an hour, a workout by anyone's standards, but what's more than that, "Vixen is a form of exercise plus," Jones-Veloso says.
You not only get all the physical benefits of intense interval training but you're training cognitive skills as well as your brain and body work to overtime to sync up. 
Jones-Veloso pours her heart and soul into every dance she creates and every workout she provides to her classes. She'll tell you, this wildly successful and sought after workout was born out of being open and honest about a dark time in her life.
Since starting Vixen and leading other women in this fitness format, she's found that success "came from using my voice along with my talents to help people feel like they are larger than life. It has absolutely nothing to do with me and everything to do with how I make people feel."
See her journey in this short film and get ready for a workout that just could change your day.