6 Lessons from People Coping With Mysterious Medical Conditions
Cluster headaches cause head pain so severe one man described them to me as "getting hit in the head with a hammer and nails." Runner's dystonia occurs when misfired messages between the brain and muscles in the leg interfere with an athlete's stride, often making it impossible to continue the sport.
They're both uncommon neurological conditions that scientists are still working to understand. And when I wrote about each recently—dystonia for an article in Runner's World, and cluster headaches for VICE—I was struck by the way people who had them navigated the significant obstacles placed in their paths.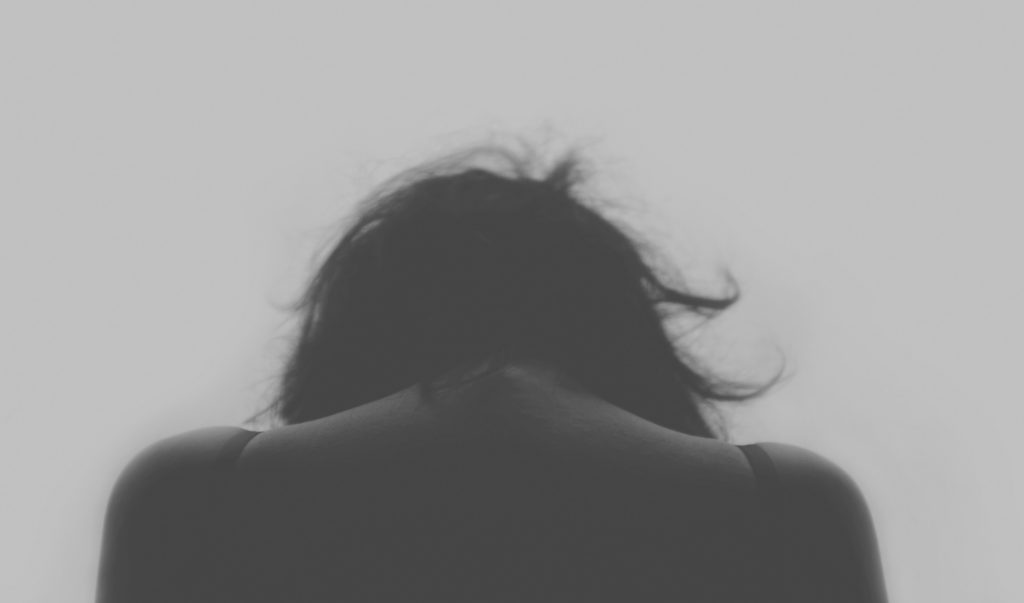 I appreciate everyone who gives me time for an interview, but reserve an extra measure of gratitude for those who share their experiences with medical conditions. They're trusting me to honestly and accurately convey some of their most vulnerable moments, and these talks can get quite personal.
I always leave with not only a deeper understanding of the particular medical conditions we're discussing, but also what it's like to cope with a difficult diagnosis in general. Afflictions like these—so rare many doctors don't even know about them—pose even greater challenges. Here's what struck me about the way people with runner's dystonia and cluster headaches manage their journeys.
They stay persistent.
Getting explanations for mysterious symptoms can take time—and require ongoing diligence. It took Ashley Hattle seven years to be diagnosed with cluster headaches. Holly LaVesser searched for an answer to her chronic running injuries for about six.
We all know how hard it can be to challenge a doctor's opinion or even just ask questions. Now imagine doing that when you're broken down by severe pain and years of uncertainty. But Hattle, LaVesser, and others like them go from doctor to doctor, refusing inadequate explanations and demanding to be taken seriously.
Each expedition had peaks and valleys, setbacks and breakthroughs—LaVesser told me she'd sometimes have to set her quest aside to deal with other issues in her life or just out of sheer exhaustion. And then there's the cost; insurance companies don't always want to finance round after round of tests that often prove inconclusive. But ultimately, she—and others like her—kept pushing until they found answers and solutions.
They educate themselves.
They may not have gone to medical school, but people with mysterious maladies quickly realize knowledge is power. I frequently found myself swapping journal articles with them or asking for spellings of the full scientific names of their conditions (cluster headaches are a type of trigeminal autonomic cephalgia, Hattle informed me).
They'll head into doctor's appointments armed with research and other resources, sometimes having figured out their own diagnoses before an M.D. ever utters the words. In some cases, they've inspired medical professionals to investigate more on their behalf. In others, they found solutions outside the traditional medical system entirely.
One incredible example: a cluster headache patient in the 1990s noticed his symptoms diminished after he'd used hallucinogens. Now, there's a trial of psychedelic mushrooms underway at Yale University.
They band together.
LaVesser started a Facebook group for runners with dystonia that, at the time I'm writing this, had 72 members. For a condition with only 41 cases documented in the medical literature, that's pretty incredible—a sign that there are far more people coping with this than statistics would suggest.
Group members tell the stories of their symptoms, share what's worked to manage them, and trade names and phone numbers of medical professionals with specific expertise. The information exchange helps, of course, but the emotional impact of being in a community that understands you might be even more significant, runner and member Roberta Reardon told me.
And combined, these patients turn into a force. The education and advocacy group Clusterbusters—of which Hattle is on the board—formed in part to advance research on cluster headaches, and is largely responsible for launching the Yale psilocybin trial. Each year, they storm Washington D.C. for an event called Headache on the Hill, demanding more funding and attention.
They lean on their support team.
Eric Dawkins' wife helps him make it through his painful cluster-headache attacks, assisting him with research, taking care of their three children, and overall giving him the strength to persevere. Runner with dystonia Justine Galloway enlisted a guide to safely run the New York City Marathon backward. And Lee Tidball, who also has dystonia, credits his physician Maya Katz with saving his life through her kindness and expertise.
Friends, family members, volunteers, and caring medical professionals—all of these individuals formed a support system full of these types of people, realizing their lives went so much better when they didn't have to manage alone.
The flip side, of course, is shutting down critics or doubters. Hattle has had to deal with employers and even doctors dismissive of her symptoms. More than one runner with dystonia heard "it's all in your head." Though they stung, these voices seemed easier to tune out when people surrounded themselves with a crew who believed in both the existence of their problems and in the possibility of overcoming them.
They practice positivity.
Now, there's no sugarcoating the significant effects of serious medical conditions like these. Dawkins says he can understand why cluster headaches are also called "suicide headaches;" Hattle acknowledges that each round of attacks steals a piece of her. People with runner's dystonia spoke of mourning their identities as athletes and fearing they'd lose their mobility entirely.
But largely because of how honest they were about the hardships, I was struck by how everyone I interviewed worked to shift their focus to what they *can* do instead of what they can't.
Tidball no longer runs, but takes tremendous joy in hiking and cycling. Reardon advises counseling for anyone coping with such a serious lifestyle change, and says help from a mental health professional—plus things like meditation, sleep, and healthy eating—have enabled her to thrive. Hattle relishes the months of the year when she lives pain-free and continues to crush big goals, such as publishing a book. So does former runner LaVesser, who now competes in off-road bike races.
And, they aim to give back.
To me, taking the time to speak with a reporter is itself an act of selflessness. I have no doubt articles like these help others with similar struggles—the emails and comments I get afterward confirm it. And while I'd like to think my writing plays some role in that, I know it's largely because these patients have so graciously provided a window into their lives and experiences.
Some have gone above and beyond to make others' lives better. Nate Jenkins, a former elite runner who has worked through symptoms he believes are dystonia for about a decade, blogs openly about his experiences. And I know he's connected with many younger runners personally, hoping he can save them some of the time and anguish he's endured.
Galloway didn't just run a whole marathon backward—she raised more than $5,000 for the Michael J. Fox Foundation for Parkinson's Research. Oh, and that book Hattle published? It was the resource she searched for, and couldn't find, when she was first diagnosed: Cluster Headaches: A Guide to Surviving One of the Most Painful Conditions Known to Man.
Honestly, such compassion in the midst of dealing with their own significant challenges floors me. Their resilience inspires me. And overall, their actions provide what seems to me like a solid blueprint for dealing with adversity, regardless of the source.