How to Prep For Winter Sports
Every winter, Dr. Alexis Colvin braces herself for the onslaught. Come January, like clockwork, patients begin limping into New York City's Mount Sinai Health System — where she works as an orthopedic surgeon and sports medicine doctor — complaining of knee injuries.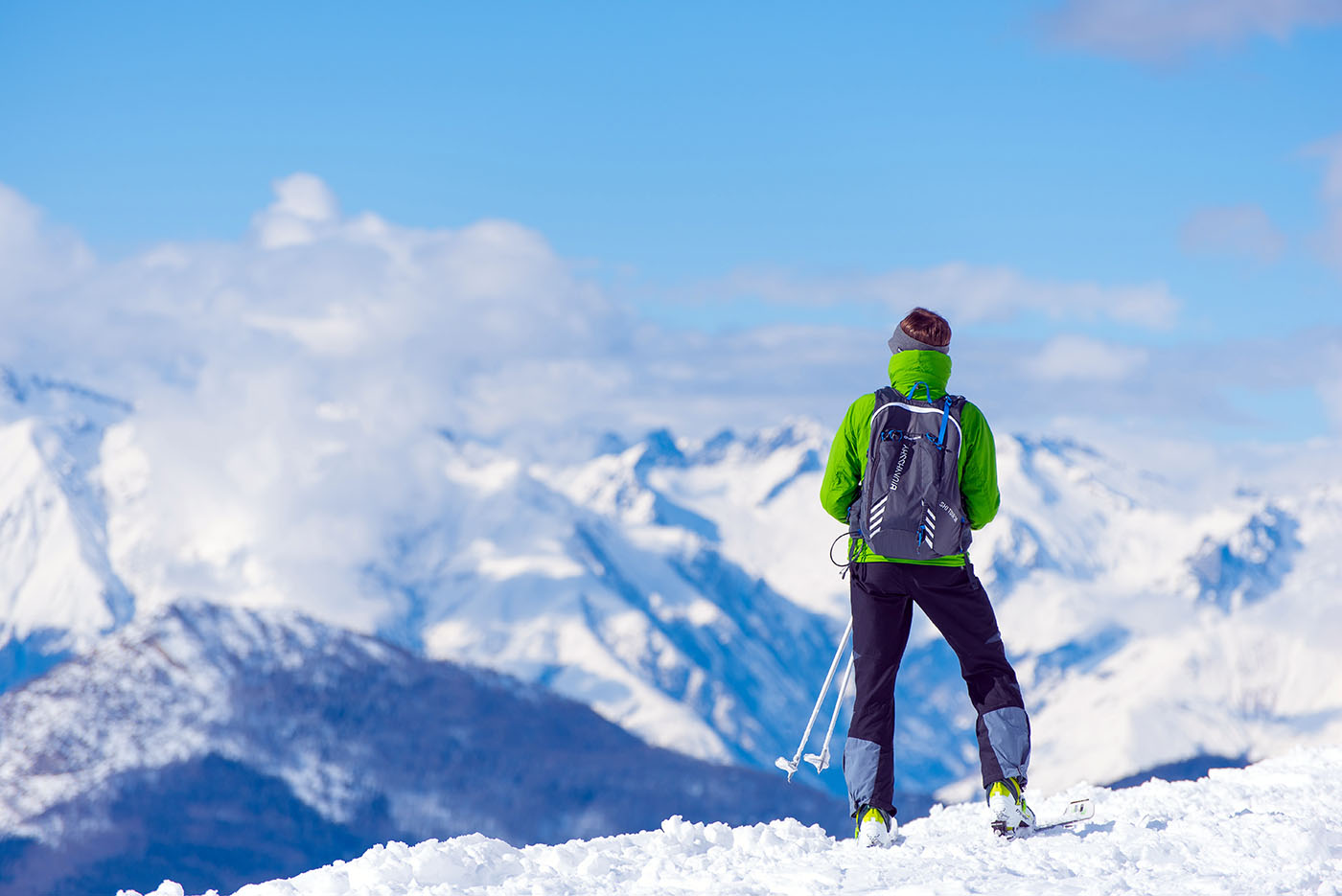 She attributes the spike in ACL and meniscus tears to so-called weekend warriors hitting the slopes with little to no advanced training.
"The most common scenario is someone who may or may not work out much during the week, and then they go skiing for the weekend and do pretty intense days," explains the physician. "And it's almost always toward the end of the day, where they just want to squeeze one last run in and they maybe weren't paying attention as much and then they injure the knee."

Thankfully, Colvin has the goods to help anyone ice out winter afflictions. To avoid being laid up for the rest of ski, snowboard or ice hockey season — an ACL injury could leave you out of commission for months — follow these tips to prep for winter sports.
Commit to a preseason
Just as pro athletes don't dive into regular season play, Colvin suggests hobby skiers spend four to six weeks conditioning before they hit the slopes. Explains the physician, "Working on your cardio, flexibility and core strengthening can help prevent injury."
Tone up your workout routine
While general cardio is important (think: spin class, running or swimming) targeting your core is key, insists Colvin. The combo of skiing's lateral movements and uneven terrain means you need a strong back, glutes and lower abs to keep you from falling. A few times a week, add three sets of core-focused moves into your routine, such as squats, lunges and planks.
Warm up to your runs
Before you slip into your heavy outwear, spend five to 10 minutes doing what Colvin calls "dynamic stretching." A series of exercises such as jumping jacks, butt kickers, and cariocas (a lateral-moving quickstep) "work a lot of major muscle groups," she says, "and get your heart rate up and blood flow going to get you ready for an active activity."
Watch your step
It's a somewhat obvious but crucial tip; ice-skating, hockey playing or just navigating wintery terrain makes face planting a real probability. And while Colvin sees plenty of slip-and-fall-related knee injuries, she says, a lot of times people put their arms out to protect themselves as they go down, resulting in rotator cuff tears, shoulder separations or fractured wrists. Her best advice, short of simply watching where you're going, is to invest in some winter running cleats: "They help to improve the friction so you're less likely to slip."
Cover up
To deal with chilly temps during outdoor runs, explains Colvin, your body sends most of your blood to your core to keep the torso warm. Ensure your extremities stay toasty as well by slipping on a solid pair of gloves and a hat or headband.
Face facts
When the thermometer is showing single digits, it can feel unnecessary to glob on sunscreen. But skipping the white stuff — whether you'll be on the slopes all day or just going for a run — is a big mistake, says Colvin.
"Even though it's not hot outside, the sun is still shining and it's reflecting off the snow," she explains. "If you've seen people when they come back from a weekend of skiing without sunscreen, their face totally has a goggle tan."
Know your number
Of reasonably feasible runs, that is. "Like I said, it's so common to hear the story, 'I just wanted to go out for one more run,'" she explains. So if you're feeling at all wiped, cutting your day short could save you from a major wipeout. "It's really listening to your body and knowing your limit," notes the pro, "because there will always be another day."
Whether you're taking on an outdoor adventure sport or joining an in-town winter sports league, following these tips will help you stay healthy all season long.