Peloton or FLY Anywhere – Which At-Home Bike is the Right Fit?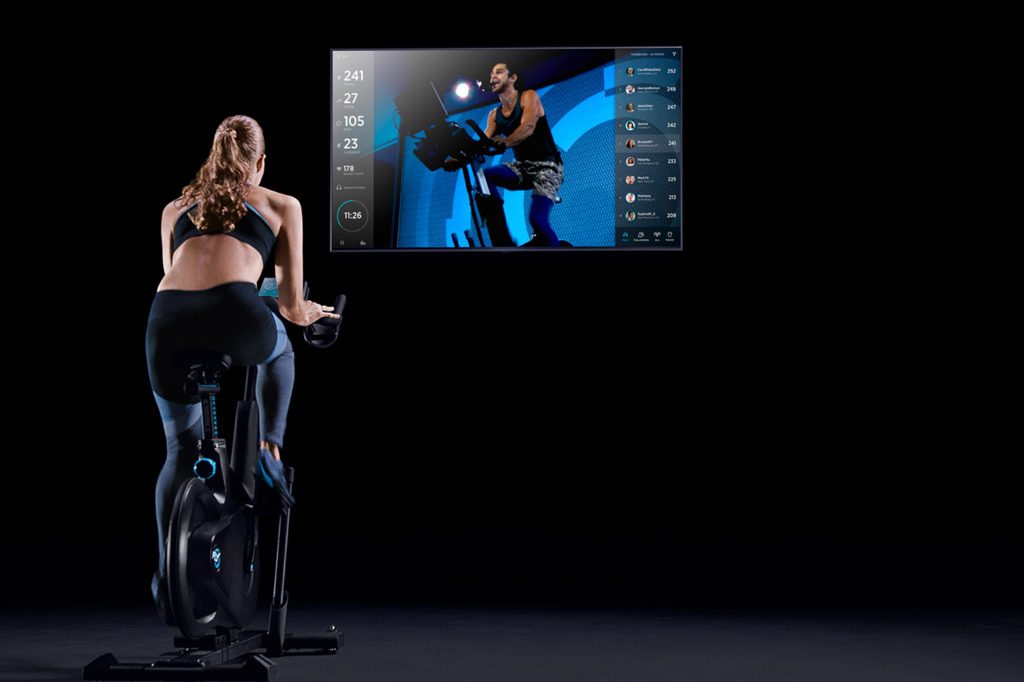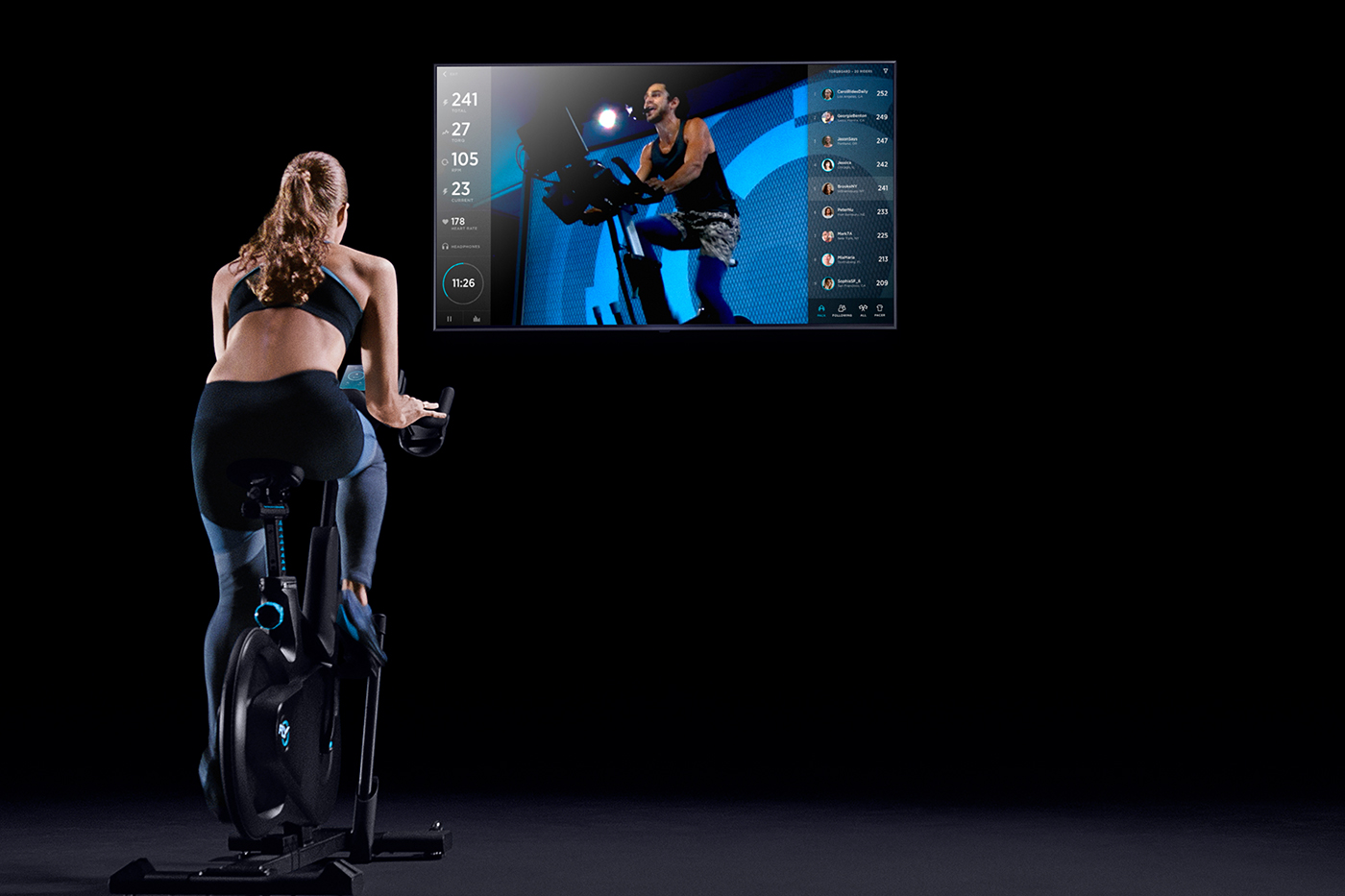 Spin class or indoor cycling is a great way to get fit. However, this wasn't an option for people who lived in remote locations, had busy schedules or wanted to avoid human contact until Peloton came along in 2013. Changing the game, they were the first company to offer a studio-quality experience at home. But now, popular studio Flywheel has put a wheel in the game with their newly released FLY Anywhere bike. So, what's the difference between the two and which is right for you?
Bike specs
Peloton's bike currently costs $1,995 and financing is available for as low as $97 per month. It has a footprint of 48 inches by 24 inches and all the general features you'd expect on a spin bike—adjustable seat, handlebars, etc. There's also a basket behind the seat for dumbbells. The screen and speakers are built into the bike, but there is also an iOS app available, so you can use Apple TV and AirPlay the program over to a larger screen.
The initial price for the FLY Anywhere bike is $1,699 without a built in tablet, which can be added for $400. The bike itself is fully adjustable with a built-in slot for Flywheel's signature bar weights, which come with the bike. The size is 57 inches by 21 inches with the tablet and 45 inches by 21 inches without.
If you are trying to cut costs, the tablet really isn't necessary if you have an iPhone or iPad and Apple TV. But if you aren't an Apple person, don't worry because the app will be available for Android OS, Chromecast and Roku in 2018.
Tracking your stats
Both Peloton's and Flywheel's software offer similar tracking metrics including total power or output, calories burned and the ability to compare your stats to people of your gender and age range, if you choose.
Flywheel's signature TechPack is the same as in-studio. You can track your progress wherever you are, which is great for those who fly both ways. It measures your total power (an algorithm of speed and resistance), RPMs and resistance, to motivate you to reach your goals. There is also a TorqBoard, so you can compare your stats and race against other riders.
There is also a leaderboard for Peloton, in which you can drill down your customized competition based on age group and gender.
Class choices
Although you own your bike, you are still required to pay a subscription fee. Both Flywheel and Peloton charge the same price, $39 per month. Flywheel is offering a free month if you pay for a year in advance.
In terms of content, Peloton has been around for a while, so they have a larger library with over 8,000 classes on demand and up to 14 rides available to stream daily.
Because FLY Anywhere is a newer program, there is less content available. Classes are streamed from FLY Live, which is a new studio they built in New York. There are currently four live classes available five days a week in addition to on-demand classes taught by Flywheel's top instructors.
FLY Anywhere features three studio classes. Method is the signature class. Power is a more intense version of Method with steeper hills and less recovery time. Beats is a rhythm-based ride incorporating choreography. Additionally, off-bike classes to help you strengthen, sculpt and recover will be available soon.
So which one should I get?
If you are a diehard Flywheel rider, the choice is obvious. While both bikes are a little different, a great spin is a great spin and either program will give you that. However, because both systems are a financial investment as well as an investment in yourself, the best bike for you will be the one you feel most comfortable using. So if it is possible, try out both.
Flywheel has 42 studios and 15 showrooms. Peloton's main studio is in New York, but you can also take a Peloton class at Studio Three in Chicago, and there are 30 showrooms throughout the country. Sit and stand on the bike, make adjustments, clip yourself in and see what feels right for your body. Ask questions. Even if you don't take a full class, take a few minutes and navigate the apps. Overall, the number one thing to keep in mind when choosing is that the only spin bike that gets you fit will be the one you actually use.