Jam Out With The Plyometric and Dance Workout Celebrities Are Loving
If you want to train like an athlete but dance like a pop star, PlyoJam might just be your newest fitness addiction.
This workout combines plyometrics, dancing and really good music to create one effective, intense, non-stop workout. Developed over four years ago by trainer Jason Layden, it has been growing ever since. Classes are offered at different studios in California, Arizona, Nevada and Virginia, as well as online and in Europe.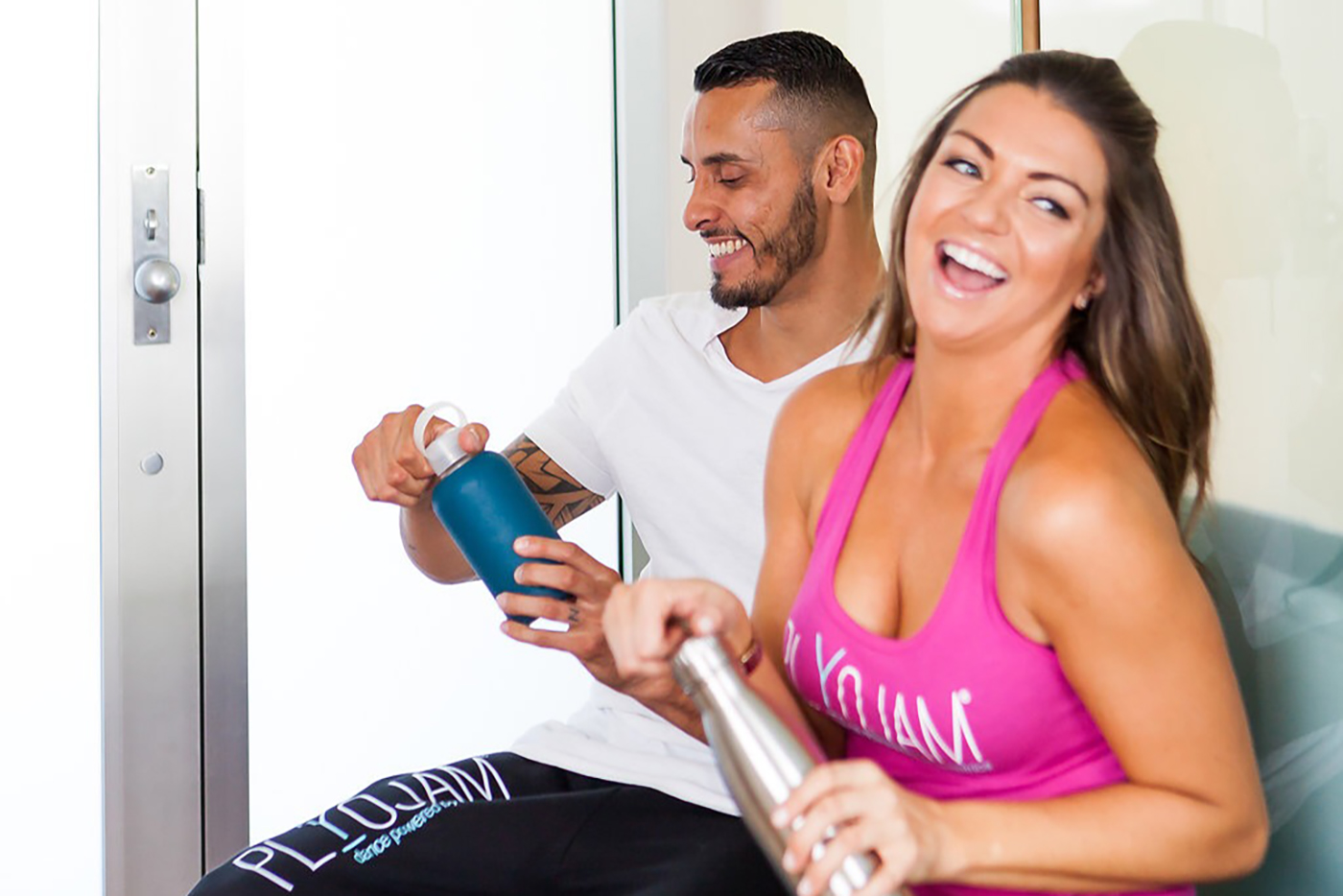 PlyoJam has also become a big hit with celebrities including James Corden (who took a class on his birthday), Adele and Kate Hudson who allegedly asked for a cigarette after class because she said it was the best sex she ever had. After taking a class at Tafiq's Physiques in West Hollywood with instructor Jaclyn Marfuggi, I can gladly say Kate Hudson probably isn't wrong.
Jaclyn started taking PlyoJam in late 2016 and it was love at first jump. Layden noticed her rocking out to Missy Elliot's "Pep Rally" and told her she should teach. She was certified just weeks later.
If Jaclyn's name sounds familiar, it's because you've probably listened to her podcast, What's Your Jersey. Jaclyn's experience as a standup comedian is another reason why she's a great Plyojam instructor. She knows how to work a room. Between songs, she cheers on the class in a funny and motivational way without preaching or being nauseatingly zen.
As she says, "I teach with my hair down because I like a good hair flip." Although she is a brunette, she quotes the movie Legally Blonde. I've never met an instructor more on brand with a class she didn't create.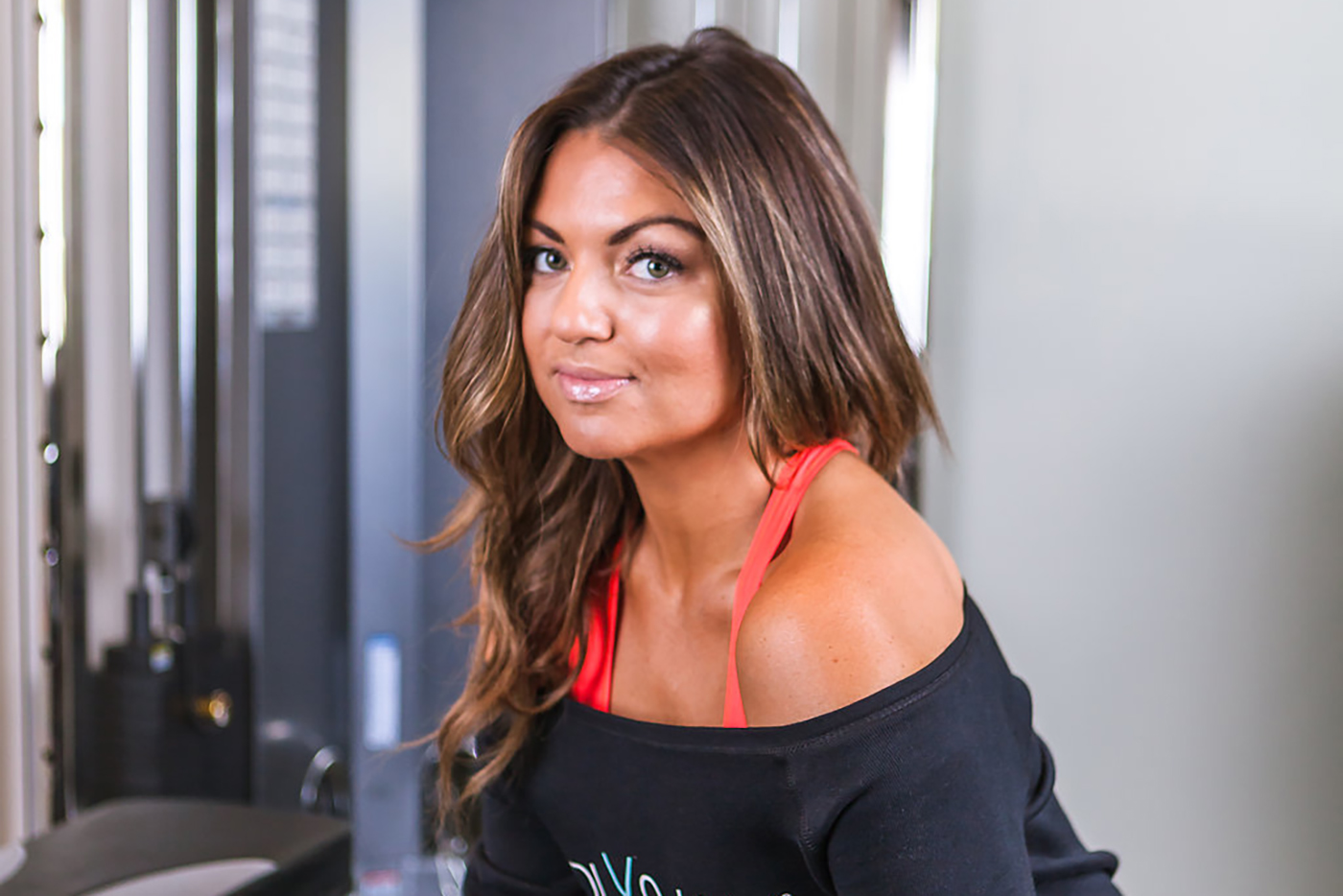 PlyoJam really starts with the jam more than anything. There's something about hearing upbeat familiar music such as Britney Spears, Lady Gaga, Taylor Swift and Beyonce that makes me really want to give my all in a class. Because the choreography can be challenging, the familiarity of the music makes the movements more comfortable and easier to achieve. Furthermore, Jaclyn explained, "A lot of the moves go with the beat, so it's easier to follow when you have the beat and move hitting at the same time."
While the choreography isn't easy, especially the first time you take the class, it is still good for all levels. The modifications are incredibly simple. Instead of jumping, for example, you can make it lower impact by stepping. As someone who has an almost laughable lack of coordination, I can honestly say as long as you keep moving and trying, you'll still sweat, burn calories and have fun.
The dance aspects of PlyoJam are comparable to Zumba with added intensity. Jaclyn also tries to put a different motivation behind each song. For example, with Lady Gaga's "The Cure," she told us to flirt with ourselves in the mirror and to make it sexy for someone we "love or have a crush on." But when Kendrick Lamar's "Humble" came on, she told us to focus on any emotions we wanted to get release.
While you might come for the jam, you'll stay for the plyo. Plyometric exercises, such as jumping, are designed to exert maximum force in minimum time. They create strong, lean muscles.
Jaclyn explained, "The fast twitch movements trick your muscles to give you that long, lean sexy look that everyone wants. There are a lot of bursts, but you also get to do a lot of body rolls and hair flips."
Hey, it works for Kate Hudson.
And if you aren't near a studio that offers a PlyoJam class, you can take on these dance-based, sneaky-hard workouts at home through PlyoJam's online subscription. With a new workout released every Monday for you to tackle, you have a week to perfect it before the next routine is released.