What to Do When You're the Only One in Your Group Fitness Class
You woke up, put on your workout clothes and packed a bag with a change of clothes and a post-workout snack. After commuting to the gym for the class you signed up for last night, you walk in the studio door and realize the unthinkable has happened: you're the only one signed up for class today.
That happened to me recently, and if I'm being honest, my initial reaction was to say "Welp, nevermind" and walk right back out the door. After all, the community and motivation of working out with a group is the main reason most of us sign up for group fitness classes (even if we're introverts).
Instead, I stuck it out, and to my relief, I enjoyed a pleasant, not-at-all awkward hour of one-on-one yoga with my instructor. Here's what to do if you ever find yourself as the lone attendee in a group fitness class.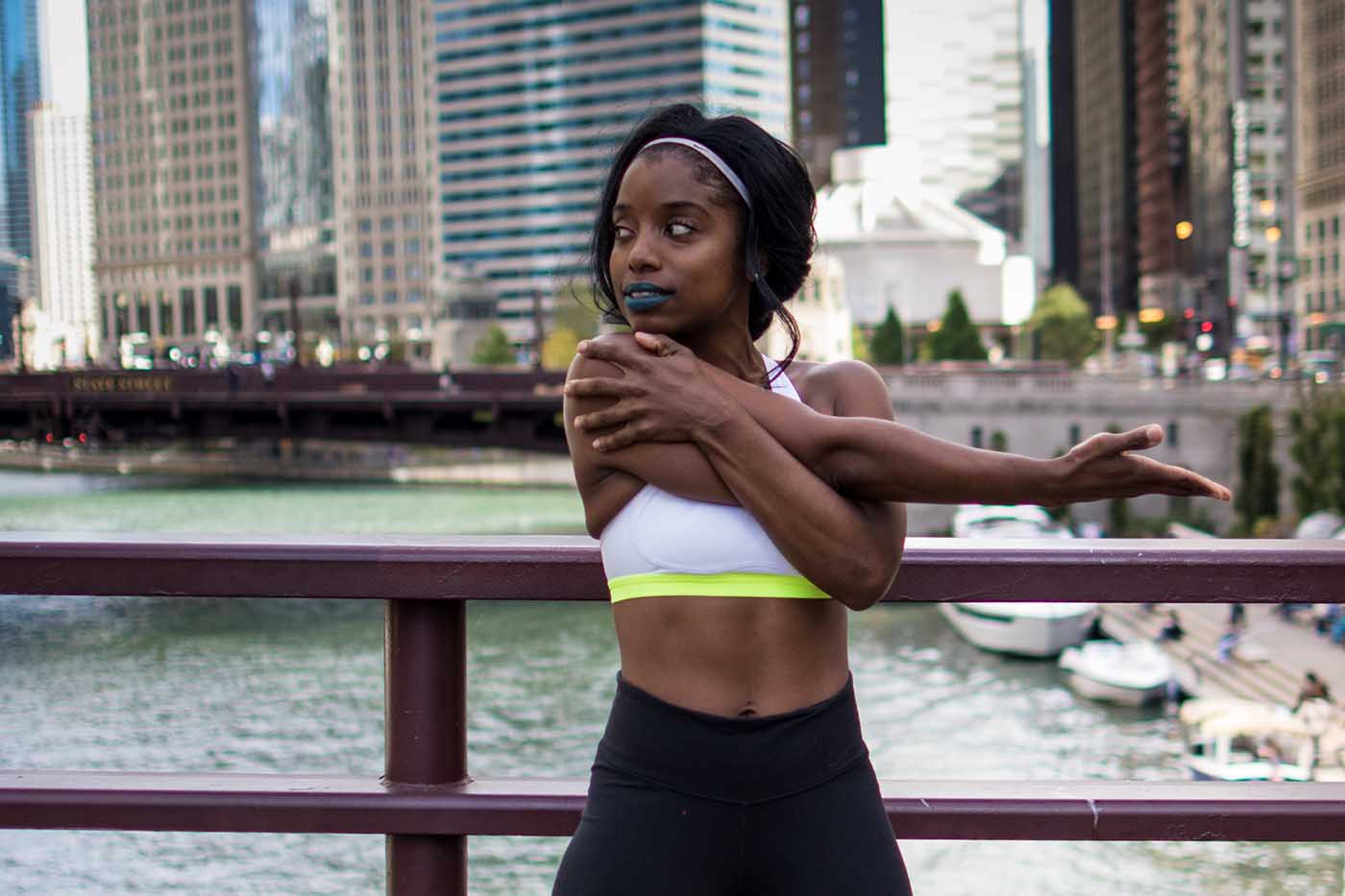 Tell your instructor what you want (what you really, really want)
One of the disadvantages of a group fitness class is that it tends to be a little more one-size-fits-all than personal training — unless you're the only one there, of course. Take advantage of the solo time by telling the instructor exactly what you're hoping to get out of class, whether it's strength work, a focus on butt and legs or more hip openers. Trust me, they'll be thankful to have a little bit of direction to work with; plus, you'll be more excited about completing a workout that's personalized to your taste.
Focus on form
Since your instructor only has one person to keep an eye on, use this solo session as an opportunity to have the teacher check and double check your form on everything. He or she can offer hands-on adjustments to address slumped shoulders, arched lower backs and any other postural imbalances that you may have gotten a little lazy about correcting. A couple of small tweaks here and there can really have you feeling your workout the next day.
Try something different
Sometimes in a group fitness class, you don't want to stand out by trying and failing at something, whether that's flying from crow to chaturanga or hitting double digits on the treadmill for the first time. But when you're the only one in class, it's the perfect time for a little practice and experimentation. You've got the instructor paying close attention to you and helping you along the way, and no one is around to watch you topple over if crow doesn't go exactly according to plan. Go ahead, get a little bit outside your comfort zone — you might end up impressing yourself.
Ask your instructor to work out with you
If you're totally uncomfortable with the thought of working out solo with someone watching you the entire time, ask your instructor if he or she is comfortable working out with you. That might not be possible in all classes (for example, in spin classes where the instructor needs easy access to the music, lights and controls), but for Pilates, yoga, boxing and many circuit training formats, it's totally doable.
Instructors are comfortable being active and talking at the same time, so it's not a stretch for them to work out alongside you while still coaching you through the movements. Plus, sometimes the simple reconfiguration of having the instructor work out next to you rather than facing you head-on is enough to make you a little more comfortable. Just know that they might pause to correct your form or focus on motivating you through an especially tough segment — after all, that's what they're paid for.
Have you ever been the only person to show up for a group fitness class? What did you do? Let us know in the comments!
Let us know!
Did this post help you get closer to achieving one of your goals?