What Are the Benefits of Raw Coconut Oil?
Before moving to Shenzhen, China, I lived for three years in Quito, Ecuado. I loved trips to the Ecuadorian coast. The way the waves crashed into the sand would lull me into delicious states of deep sleep. Beachside narcolepsy, I would call it. One of my favorite photos from one of these trips is of me with a huge coconut in each hand, a bright green straw poking out of both. Really, this is my kind of happy hour.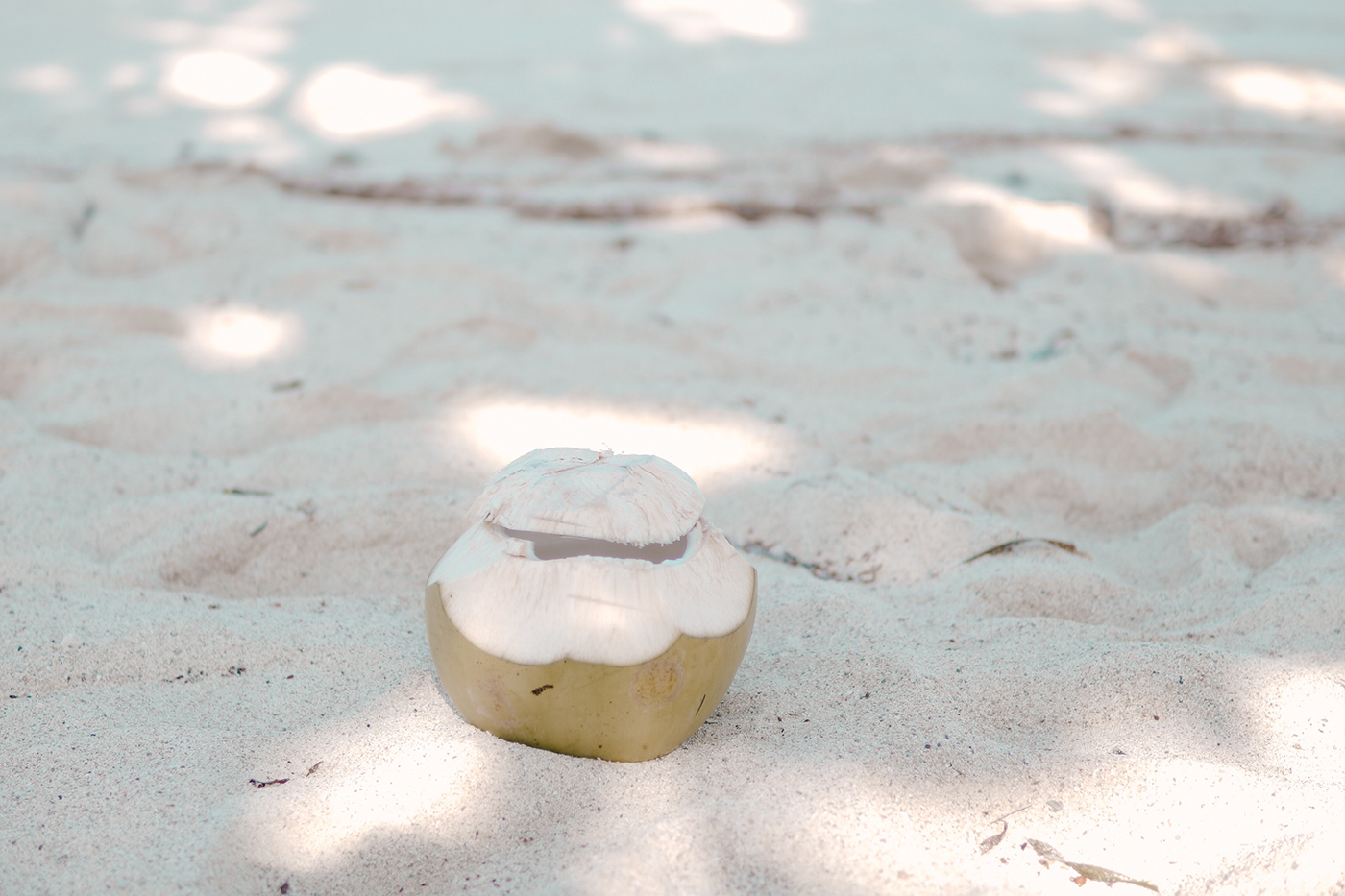 Sometime after this trip, I found that coconuts were more than just delicious to drink. The oil extracted from the white meat inside that hard shell works in the kitchen and beyond. Since coconut oil can stand up to heat better than olive oil, it is a lovely and flavorful way to sauté up veggies, but it is also a great salve for all of the "no-see-um" bites that were swelling on my body during the Shenzhen spring last year.
Most recently, thanks to our aSweatLife CEO, Jeana, I discovered Cocovít, a raw coconut oil company based in Chicago and founded by Rikita Kapadia. In India, using coconut oil to enhance outer beauty is an age old custom, originating over 5,000 years ago. Rikita grew up using coconut oil as one of her beauty secrets as it has been a family staple for the past seven generations.
Speaking with Rikita, I learned more about what Cocovit brings to its consumers, as well as the potency of raw coconut oil.
I thought that simply by purchasing organic coconut oil, I was buying the best product to have in my kitchen and bathroom cabinet. The truth is that many conventional and organic coconut oils are still processed in a way that strips the oil of important nutrients, rendering it less healthy and effective. Cocovit uses a heatless extraction process, preserving the nutrients and enzymes.
While I discovered a couple of uses for coconut oil in my meals, I learned from Rikita that it is not just a super food, but a super beauty product. She informed me about the ways that coconut oil could also be used for dandruff, eye make-up remover, healthier teeth and fresher breath—through oil pulling, or swishing the coconut oil around in your mouth—and skin issues caused by inflammation. After reading further on its many uses, I pictured the jar sitting in my cabinet flying out, wearing a soft white cape, here to save my beauty's day.
As a frequent flyer, I am floored by the fact that I can pack one travel bottle of coconut oil and have my face wash, moisturizer and bug bite soother in one container.
Rikita's favorite use of her coconut oil is as a deep conditioning hair treatment. She explains: "Cocovít Coconut Oil can effectively help maintain beautiful, healthy and shiny hair. It is considered one of the best natural nutrients for your hair. Being rich in medium-chain triglycerides, our oil easily penetrates deep into hair shafts, allowing essential nutrients required for hair growth to reach inside the shaft of each hair."
For someone who has silky soft hair, but not much of it, this sounds wonderful. My hairdresser also tried to sell me an expensive product as he felt my hair was dry, but again, coconut oil for the win, and for less bottles in my cabinet.
If you want to have coconut-y, healthy hair, take a quarter-sized amount of Cocovít coconut oil, massage into your scalp down to the ends. Let the oil sit for 2 hours (or even all the way overnight). In the morning, shampoo as usual.
I love all the new ways I learned coconut oil can benefit me inside and out, but perhaps what I appreciate most about Cocovít raw coconut oil is the company's approach to business. Cocovít harvests its coconuts from an eco-reserve in South India. It is raw and organic – great for our health – and it is also Fair Trade Certified, which means the company's healthy for the lives of those that work on the reserve.
I'll toast to socially conscious products any day, which reminds me that it's time to go down the street for my daily Thai coconut with which to do so.