Three Beauty Products To Simplify Your Routine
I spent my formative teenage years giving my future self sun spots in a tanning bed – even though my mom firmly warned against doing that. And the teenage version of me also couldn't be bothered to put on a sensible layer of sunscreen and a hat. I'm now spending my 30s taking care of the skin on my face without enough time to invest in a face-mask routine or decadent facials.
Truth: I've been getting Botox every six months since I was 28. But as much as Botox wants to give me moisturized skin and a lack of clogged pores, it's only really capable of a few miracles, not all of them at once.
So as I purchase products and services to slow down time, I really look for things that are quick, versatile and portable. These beauty products to simplify your routine are what I'm obsessed with at the moment.
This treatment is the definition of beauty efficiency. In just 15 minutes, your skin is lasered twice then finished with an all-over treatment with an IPL, or intense pulse laser.
The laser penetrates 2.5 mm below the skin's surface, which deep cleans by vaporizing dirt (literally), dead skin cells and debris – all while reducing excess oil and killing acne-causing bacteria. The IPL that follows helps reduce acne scars and fades sunspots.
It sounds like it can't be possible, but this laser treatment honestly works – it left my skin glowing. If you want to see for yourself, your first treatment is free. In Chicago, you'll find it in the Ulta Beauty location on Michigan Avenue and in other major metros, you'll see the treatment in stand-alone Skin Laundry locations.
While I was at Skin Laundry for my first of three treatments, I picked up two products that I now can't imagine my life without: the Skin Laundry Wrinkle Release Facial sheet mask ($12) and the Skin Laundry Essential Daily Moisturizer ($30), the exact light all-over lotion I've been desperately seeking.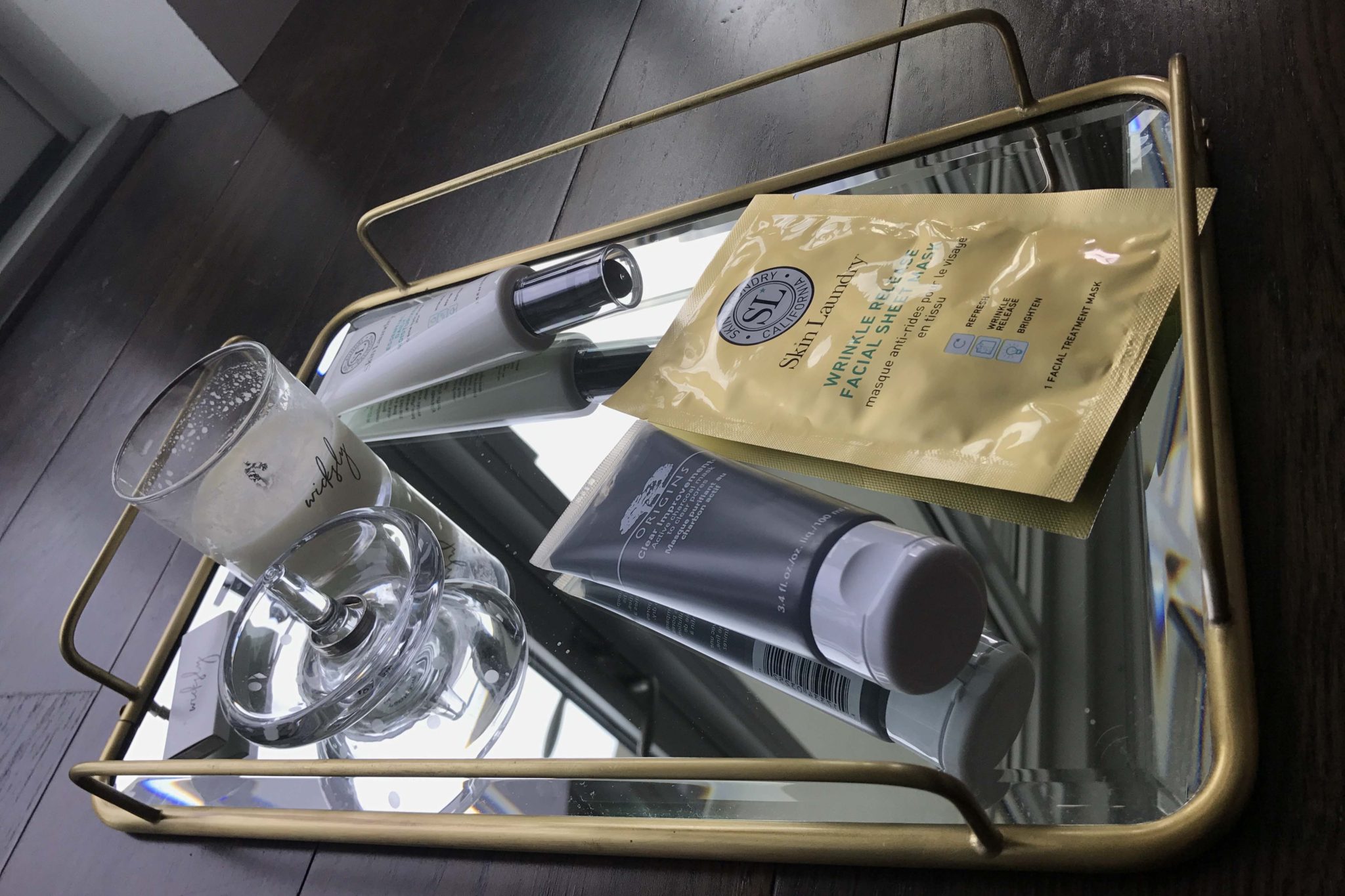 This product was created to draw junk out of your pores. Its ingredients are simple and natural, but Origins chose muds and elements to pack a punch. Bentonite clay, for example, binds with impurities in the skin when applied as a face mask. Activated charcoal, or carbon that's super-heated to increase it's surface area, absorbs toxins from your skin and body. And according to Allure, the hype behind activated charcoal has substance.
While this mask isn't the peel-off variety that's blowing up your Instagram feed, it has an added benefit that I love. When the mask dries, you scrub it off your face with a washcloth – thus exfoliating your skin with something other than the pellets and apricot pits that pollute waterways.
Again, I love efficiency.
Smaller isn't always better when it comes to beauty products like potions and serums – the smaller they are, the more they cost per ounce. But cosmetics – the stuff you're smearing all over your face – expire. I have a blush from four years ago and a concealer I've used since my wedding day three years ago, which doesn't seem like that big of a deal, but it can actually cause irritation. Yikes.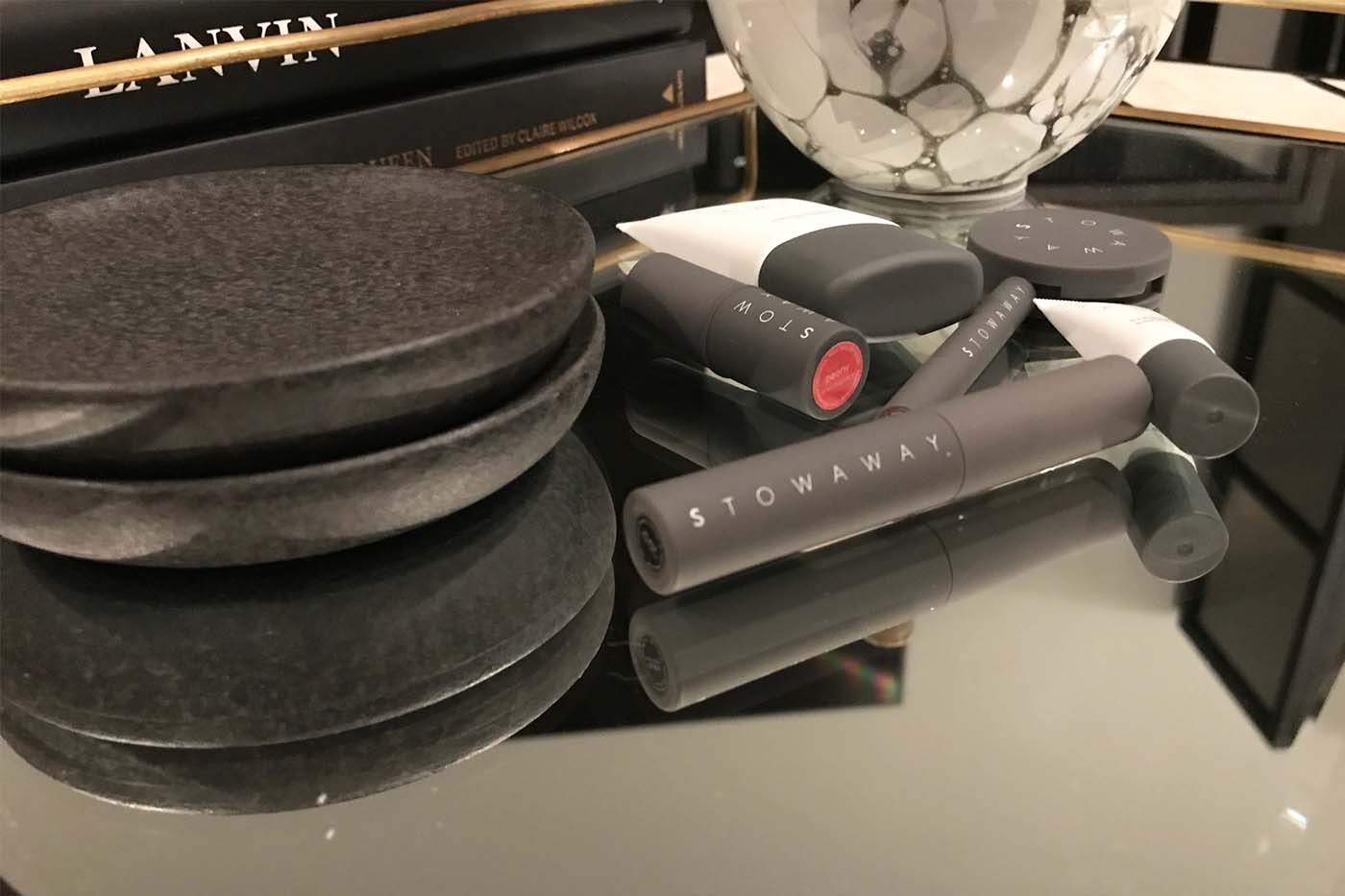 Stowaway Cosmetics created makeup that's smaller for that very reason. So you use it before the clock runs out. Bonus: you'll soon find yourself carrying a make-up bag that doesn't take up my entire gym bag or suitcase.
An easy way to experience this makeup is the Everyday Kit, valued at $79. It includes BB cream  concealer to lipstick, cheek color, eyeliner and mascara – all packaged beautifully.
Efficiency isn't always everything, but when you're saving space in your bag, minutes off your day and years off your skin all at once, it sure helps.
Let us know!
Did this post help you get closer to achieving one of your goals?