Winter Cycling Gear to Keep You Biking Through the Colder Months
[Disclosure: the brands included in this post provided test gear for us to try out. As always, we only write about the products we love.]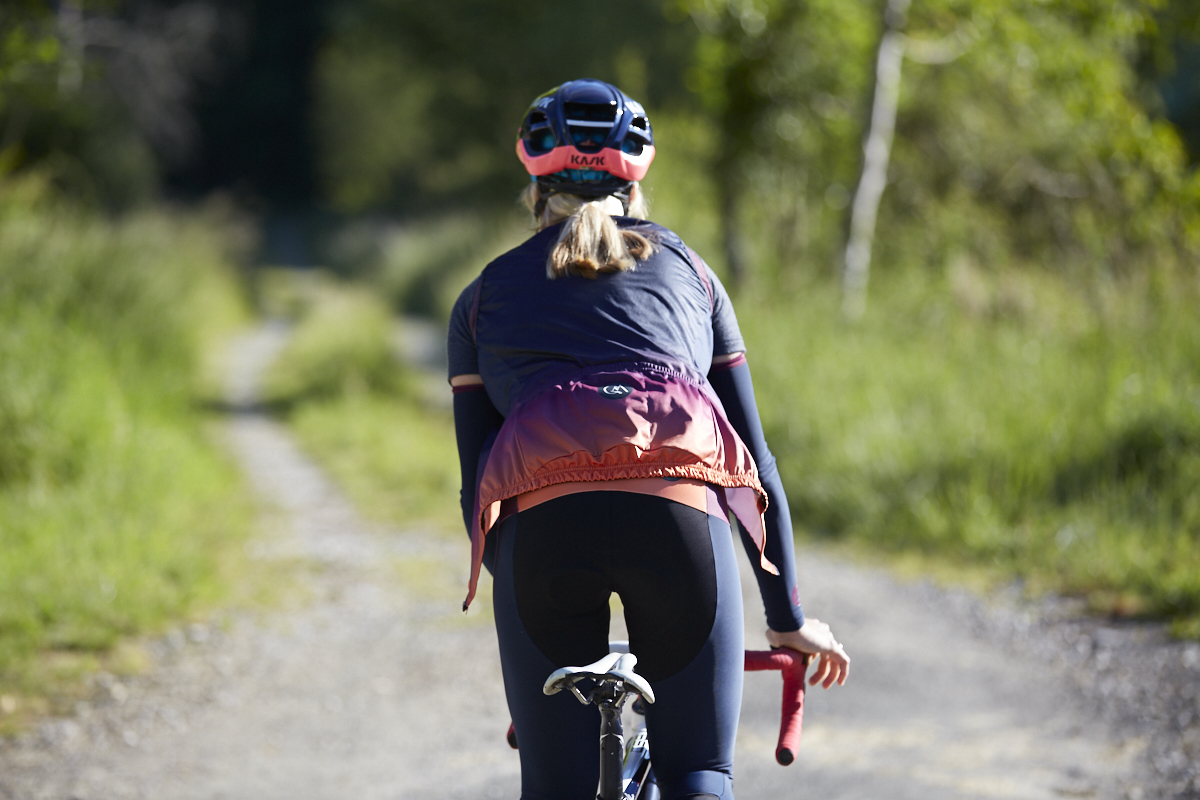 Every spring, tons of us pull our bikes out from storage, get a tuneup and throughout the summer remember how much we love to cycle. But those first few spring rides can be a quick reminder of the cycling strength we lost over the winter. Just as with running, lifting or almost any athletic activity, continued repetition allows us to build not only muscle strength but the muscle endurance required to cycle further and faster. And when the temperatures begin to drop and we lock up our bikes in storage, we're doing our goals for next summer a major disservice. No matter what your path, this winter cycling gear will get you excited to cycle longer in the fall and even into the depths of winter.
Keep cycling outside even in frigid temperatures
Alicia Bamford, founder of women's cycling brand Queen of the Mountains recommended two tips that will help you keep riding even in the worst weather. First, switch up your rides to be weather-appropriate by focusing on speed instead of distance.
"In the winter months, go for one- to two-hour tempo rides instead of longer three- or four-hour rides," advised Bamford. "It'll be easier to keep warm. When you stop for a coffee break in winter, your muscles can stiffen and it's hard to start again. Instead, make the coffee shop your final destination."
Bamford also recommends increasing your cross training for cycling-specific muscles, "the core and back so that they are strong in the spring," she says.
Second, Bamford recommends finding the gear that will keep you warm from core to fingertips. When it's too cold for your cycling shorts, transition to a pant with chamois that will keep your bottom both pain-free and warm. Queen of the Mountains' Deep Winter Padded Bib Tight is a thermal bib tight, meaning it has straps that come up over your shoulders to keep your core warm and prevent wind from getting underneath your pants. The cuffs at the bottom opposing the chamois are waterproof as well, so you don't have to worry about puddle splash or snow soaking your pants and making you cold.
Pair your warm bottoms with a seasonally appropriate top. The All Weather Thermal Jacket transitions well from fall, when it can be worn with just a base layer, to winter, when pairing it with a marino layer will keep you warm enough for your tempo rides. It's windproof and water-resistant, which is critical when you're flying at tempo pace.
Bamford recommends pairing your kit with high quality gloves and socks. "People often forget about the importance of your fingers and toes, but keeping them warm can make a huge difference in staying comfortable while riding."
Ride outside through fall, but move riding indoors when it gets too cold
If you love staying outside as long as possible, but just the idea of riding in sub-40-degree temperatures gives you shivers, find gear that will work well for a nice fall ride, but that transitions well to indoor cycling studios or the turbo trainer.
Women's-centric brand THREO is focusing on just that. "Our crop top is an essential for both cycling outside and inside," shared founder Rhian Ravenscroft. And Ravenscroft would know. She's a former Olympian and one of the top female triathletes in her age group in the U.K. "We created THREO for women because everything on the market was designed for men. We wanted shorts that were built for a women's body, instead of tight elastic that works on men but not on most women."
The crop top is a great base layer for outdoor cycling that can transition as a top for indoor cycling because it has great support and is long enough to support a heart rate monitor underneath without the dreaded fear of slipping and exposing you, or pushing the heart rate monitor to a spot where it won't work. It pairs great with the Regent's Park Cycling Short because they're comfortable and high waisted, a great combo for the bike or the turbo trainer.
Build strength inside with the gear you can keep using in spring
If you're waiting to get a new bike in spring, or you've just decided to transition to indoor cycling full time for the cooler months, find gear that will keep you excited to keep cycling even without the feeling of the wind in your hair. Traditional cycling shoes all look almost exactly the same. Enter TIEM, a brand making SPD-clip shoes that look so much like sneakers that Antonia DeSantis asked me if I needed help borrowing shoes for a Peloton class.
Although it looks like a sneaker, it has all the power you need to clip in and ride. "Although the shoe isn't as hard and stiff as many cycling shoes, we had five people wear them for the Pan Mass Challenge this year," explained TIEM Founder and CEO, Tracey McLeod. "They have SPD clips on the bottom, so they'll clip in at most indoor cycling studios.
Also because SPD is a recessed clip, you can also walk around in the shoe after class without discomfort." The shoes can be treated like any other gym shoe, allowing you to walk from class to the coffee shop or for a quick bite without worrying about changing until the weather is too slushy.
Best of all, they transition well to any bike with SPD clips, so when the weather is warm again you can transition to using them outside. "If you're doing an outdoor ride and you want to go have lunch, they look good, allow you to walk well and offer comfort and function," shared McLeod. It's a drastic change from the cycling shoe of old that was locked away for winter.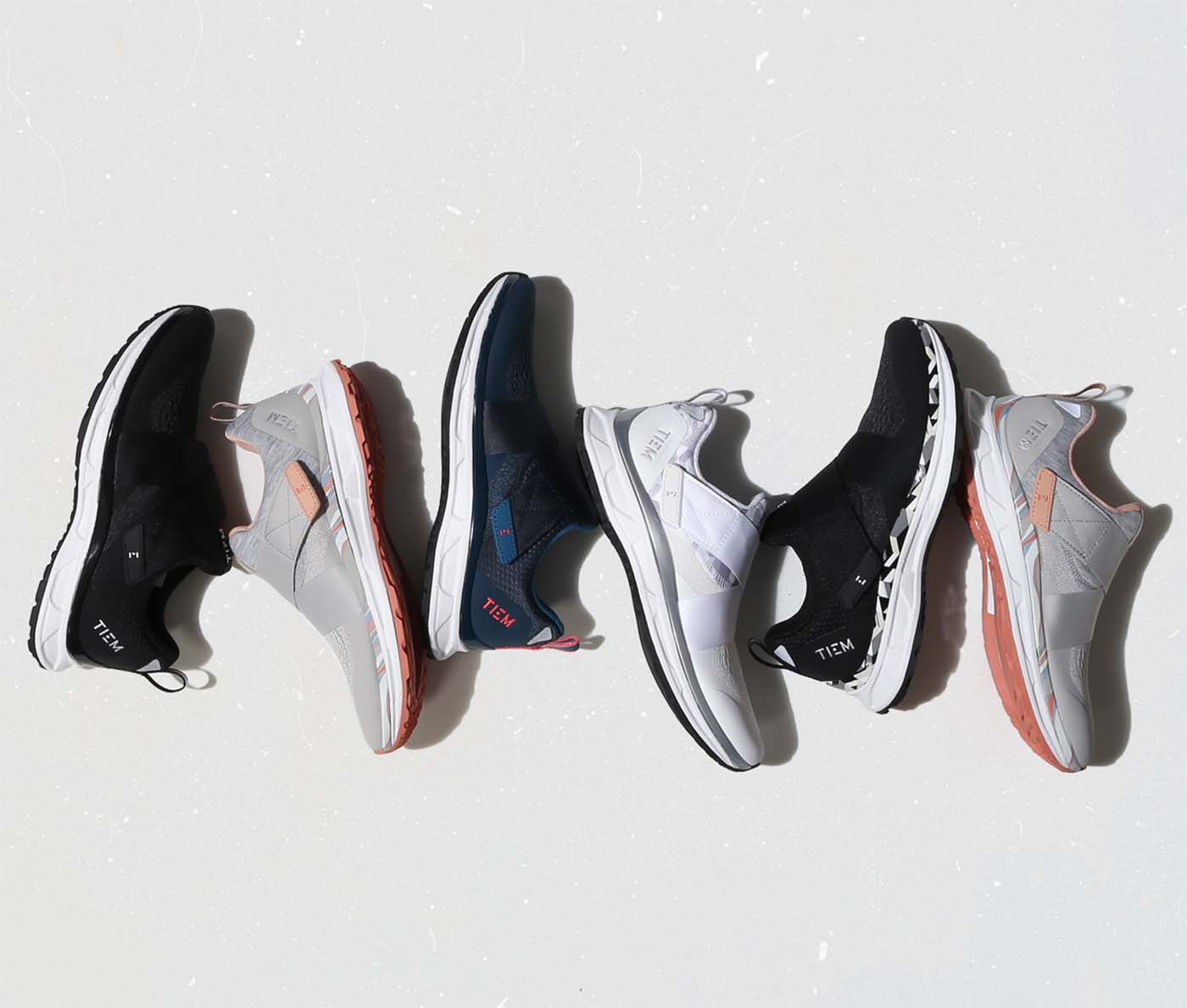 Whether you're looking to stay outside as long as possible, or just trying to keep up your strength inside, the right winter cycling gear will keep you enthused and comfortable as you reach your cycling goals. Share your favorite photos from cycling this winter with us on Instagram; we love to see your wintertime achievements!