#WeGotGoals Marathon Roundtable: Talking Chicago Marathon Training with Four Runners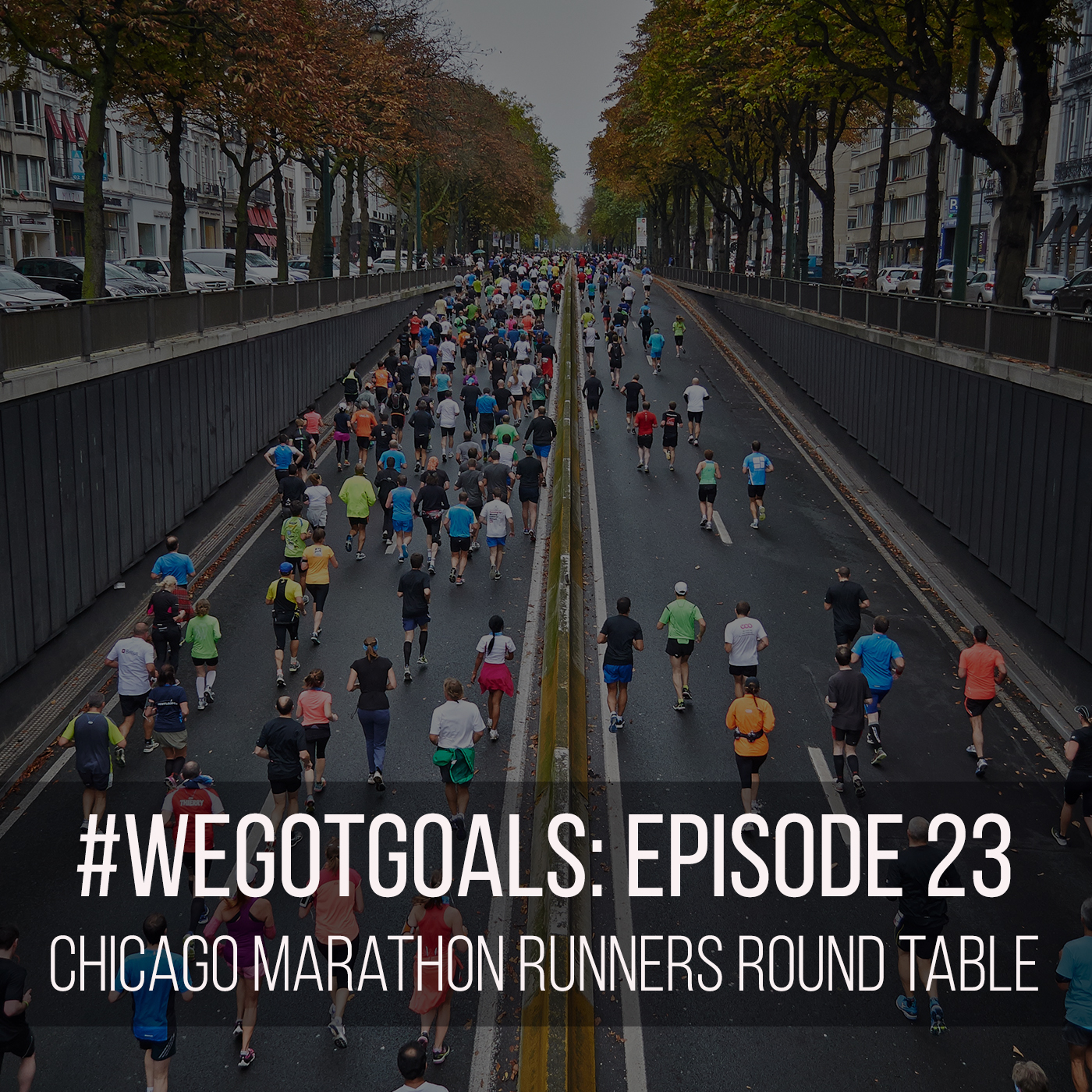 What's better than talking to one runner training for the Chicago Marathon? Talking with four runners training for the Chicago Marathon.
In keeping with the "everything is better with friends" spirit around here, we decided to do something different for our podcast the week of the Bank of America Chicago Marathon. We rounded up four of our friends running this year's Chicago Marathon: Matt Lindner (previously interviewed here), Kristen Heckert, Tom Leddy and our fearless leader Jeana Anderson Cohen.
Among this group, we had two first-time marathoners and two runners familiar with the 26.2 grind. Kristen Heckert is a local pro who competed at the 2016 Olympic Marathon Trials and currently spends her off-time coaching high school runners. Don't let her humble tone fool you- she's an incredibly accomplished runner with some major goals.
Tom Leddy is a local too, but with an extra-worldy view: he has a goal to run a marathon on every continent, and he's nearly run a half marathon in all 50 states (listen to the podcast closely to hear him touch on the insane story of running the Mount Kilimanjaro Marathon in Tanzania).
While every runner on our roundtable had a different reason for lacing up on October 8th, they all agreed on a couple themes. We talked about the importance of social support when training for a marathon (especially when running for a charity cause), and how running with a group can help you go further than if you'd been running alone. Who says running is a solo sport?
We also discussed breaking up marathon training into smaller, less intimidating goal milestones. Even for the more experienced runners among us, 26.2 miles is a serious distance that's not to be taken lightly. By breaking their training down into more manageable blocks, the runners we talked with were able to maintain their focus and dedication during the four-month training season.
Whether you're running the Chicago Marathon, spectating or thinking "I wouldn't touch a marathon with a ten-foot pole," listening to these goal-oriented runners will inspire you.
Love the #WeGotGoals podcast? Be sure to rate and review #WeGotGoals on iTunes. Happy marathon week!