Three Ways to Fall in Love With Your Yoga Routine Again
Every week. Same time. Same place. Same flow. I unrolled my mat and fell into a yoga routine, watching my strength and balance grow as I practiced.
When my class disappeared from the schedule, my yoga "routine" fell to the wayside. After trying and failing for years, I realized that I can't return to the same experience, not only because that class is no longer there, but because I, too, have changed and my reaction to the same experience is new and different.
As I've tried to find what my new yoga routine will be, I've stumbled upon new, creative styles along the way.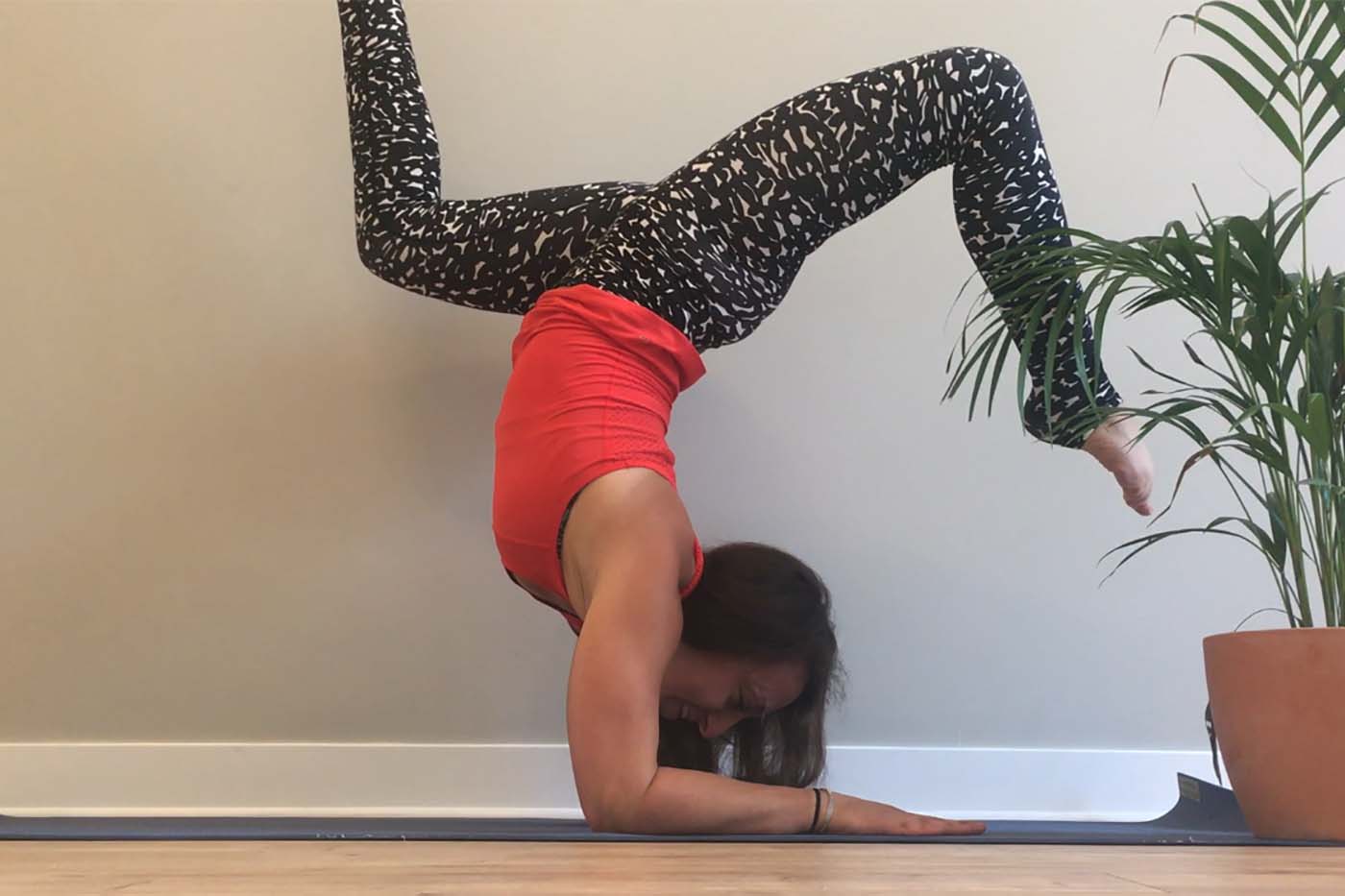 Here's how to shake up your routine:
Try less flow, more static holds:
Instead, I have been pushing far outside of my comfort zone to find a yoga practice that serves me in the current moment. A few weeks ago, I arranged a private class before a friend's wedding during which we didn't flow through a single vinyasa and we explored a number of poses I'd never experienced before. Although it wasn't my practice, it helped remind me what I do love about yoga: flow, familiar movement and some opportunity for challenge.
Explore this: The Lab in Chicago focuses more on specific poses and inversions than the flow between, but you'll still be in awe of the transitions and your own strength.
Go for something playlist-driven:
My next exploration outside of my comfort zone was hip hop yoga at Mirepoix Wellness. Inspired by owner Jill Monterotti's favorite yoga class in New York, the class fuses unedited, curse-laden hip hop music with a flowy, challenging class. Instantly, I realized that this class was what I had been seeking on my new yoga journey. The music was fun and familiar to me from indoor cycling classes. It provided rhythm and beat that I could flow to in a way I hadn't found in other classes. Led by Lauren Bellagamba, the flow, and options to throw in more challenging poses like handstand, helped me to feel athletic and made the 60-minute class fly by so quickly that I wished I could stay for a second class in a row.
While I'm ready to add hip hop yoga to my regular routine, I'm also interested to continue to push the boundaries of my comfort zone to see what other uniquely focused classes can bring me.
Explore this: Playlist Yoga in West Hollywood sets the pace of class to the base-thumping music and will keep you breathing and flowing in unique ways. Y7 in New York City turns up the music and asks yogi to turn up to Tupac, Biggie and whatever else the instructor is feeling.
Find the funky transitions:
For example, Maggie Umberger offers a special Find Your Flow class from time-to-time at Bare Feet Power Yoga that explores the million ways to travel between poses. It moves through longer sequences of poses with the intention of getting you out of your head and into your body. As someone who's often overthinking everything, I'm interested to explore whether this step out of my comfort zone can help me remember what brought me to the mat in the first place. I know that as I continue my journey in yoga, finding classes that reach outside what's comfortable and familiar will keep me interested, help me grow stronger both mentally and physically, and open my mind to a wide array of possibilities.
Explore this: Laughing Lotus, a favorite in New York City, New Orleans and San Francisco uses a creative flow and interesting transitions to give you the creative inspiration to ignite your yogic creativity.
Ready to change your flow? Do some exploring and share what you find on your mat with us via Gymspotting!