Get Your Cardio Fix Without a Treadmill at this D.C. Gym
In a city known for being among the healthiest in the country, it is no surprise that Washington, D.C. fitness studios continue to try to outdo each other. Cut Seven, a sports conditioning boutique, is the lovechild of D.C. fitness veterans and husband and wife, Chris and Alex Perrin, who after years of teaching and taking classes in the District, took the leap to open their own studio.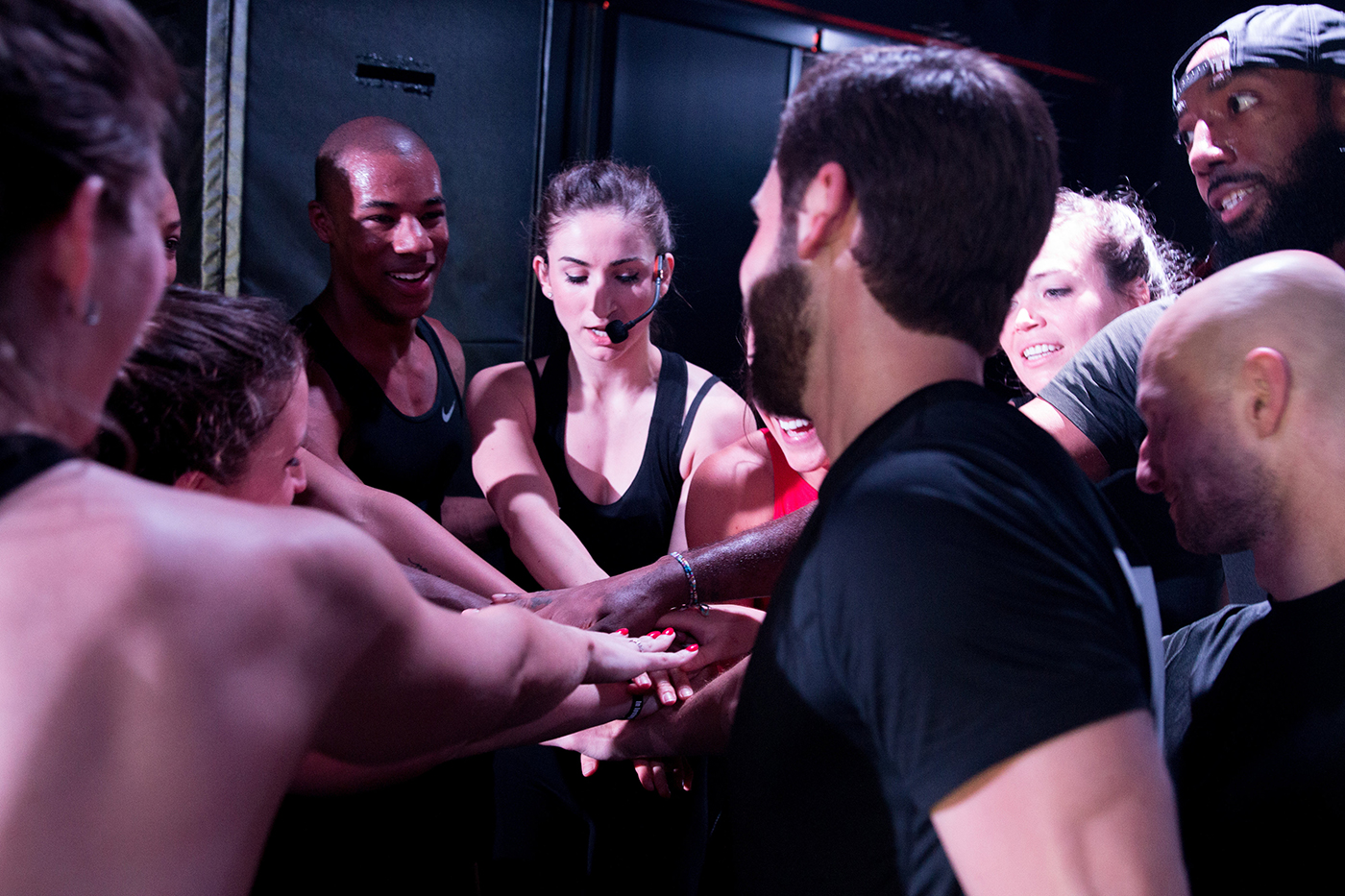 Cut Seven opened its doors in January 2017 and is already acknowledged as one the toughest workouts in the city. The workout follows a sports conditioning model, from the exercises to the team spirit that accompanies each session. Cut Seven is unlike other studios in that the days of the week are dedicated to different muscle groups. This format allows participants to either narrow in on focus areas, or get a full body workout by sampling a variety. Classes include one or two muscle groups, such as heart (all cardio!), legs, abs, back and chest. Each workout includes a group warm-up followed by circuit training.
My first workout at Cut Seven was Heart Day. After signing up, I found out it was their most challenging session – their website, in all caps, says to not attempt it if you are coming off a long break from exercise. I was in for a challenge! The night before the workout, I did what any normal person would do – read Cut Seven's Instagram posts and tried to remain calm, which only kind of worked.
My first impression when we arrived the next day was the big and beautiful (and terrifying) space – complete with a turf floor, battle ropes, free weights, bungees, boxes and even a sled. Cut Seven keeps the workout room dim with red lights, which one of the employees said makes everyone look like a badass. I decided to take her at her word instead of looking in the mirror.
The class started with Coach Kareem briefing us on our workout which consisted of four stations, each performed twice. Kareem said that we'd go around the room in small groups, and that two of the four stations were partner workouts. I was in class with my husband, but noticed that people without partners easily started pairing up with each other. I appreciated how collaborative and open everyone was, knowing partner workouts can be intimidating; Cut Seven really is a team, as advertised!
Kareem started us on the warm-up, which has its own reputation. It was among the toughest things we did that day, and included about six minutes of jogging around the room as a group, interspersing body weight exercises like burpees, bear crawls, sprints and high knees.
Cut Seven varies each day, but my first experience on Heart Day was a set four stations that we ran through twice total. We were at each station for three minutes (although it felt like an hour), working through exercises like bodyweight plyometric drills, battle ropes, weighted overhead presses, box pushes and step-ups with a partner and additional partner bodyweight drills.
After completing the circuit twice through, my husband and I were exhausted and happy to be done. Surprise! We weren't quite done yet. Kareem led us through more cardio drills as a group. I wasn't expecting that to happen, but I was also glad Kareem had the class work for the full hour. Then, it was finally time to stretch, which felt amazing. The following day, my husband and I both experienced some serious muscle soreness, but thankfully we had a rest day planned.
Overall, I loved my Cut Seven experience – we got in a fantastic workout and felt like athletes. Cut Seven participants should expect a high intensity, high energy class; it is not a class to try if you're in the mood to phone it in. The coaches – and your fellow classmates – expect you to give it your all for the team, so don't go if you're looking for a more relaxed atmosphere. I can see Cut Seven becoming a part of my routine, and I'm looking forward to trying some of their other formats.
Cut Seven is located at 1101 Rhode Island Ave NW in Washington, D.C. New students can purchase two classes for $29.