Fit City: Washington D.C.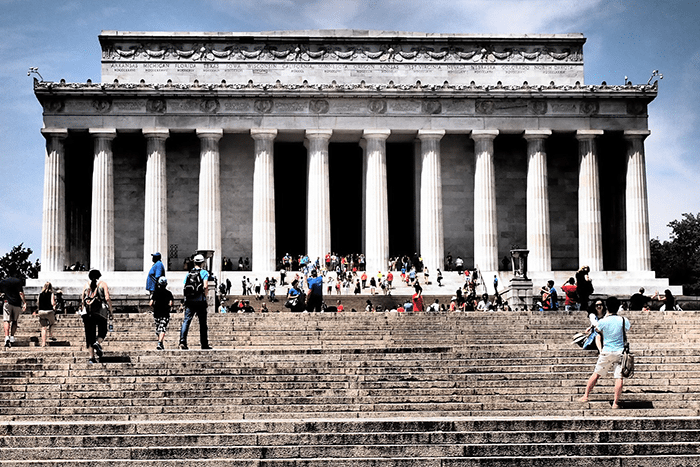 Welcome to Washington D.C., our nation's capital, where history is made when bills become laws, the Supreme Court interprets the Constitution and our Presidents lead the country. For three years running, D.C. has also been regarded as the fittest city in the United States on the American Fitness Index, according to the American College of Sports Medicine and the Anthem Foundation. The city's high ranking is helped by its easy access to numerous parks and other outdoor recreation, coupled with its walkability. If you're visiting the District for a few days or an extended vacation, there is plenty to explore to get your sweat on.
DIY Running Tours
The best way to discover a new city is by foot, and D.C. is no exception. D.C. is a great city to visit because most of the spots to see are completely free. When you're here, you can't miss a stop at the National Mall for the monuments, so why not run around them? Lace up your running shoes and head over to the National Mall for a DIY look at how we honor our veterans and forefathers.
For about a 5-mile run, I recommend starting on the west side of the Capitol. You'll pass the Washington Monument, World War II Memorial, Lincoln Memorial, Vietnam Women's Memorial, Smithsonian Castle, Smithsonian Museum of Natural History, and Smithsonian Museum of American History. For a 3-mile loop, start at the Smithsonian Metro Station and head west toward the National Mall, passing the same sites. Make sure to get out for your run early in the morning to avoid both the crowds and the heat that come later in the day. In addition to the Mall, there are several running/biking trails around the city and into Virginia that are perfect for a longer run or ride, including Rock Creek Park and C&O Canal.
November Project meets in DC Mondays, Wednesdays and Fridays, celebrating free fitness. Wednesday are the most popular days and meet at 5:30 and 6:30 am on the steps of the Lincoln Monument. Prepare to have a blast with an awesome group of people while running up and down the steps, or "Lincoln Logs," as the group has coined the exercise.
[solidcore]
DC has a wide variety of fitness studios, each offering versatile and challenging workouts. [solidcore] is well known as one of the most intense and effective workouts in the city. Self-defined as "pilates on steroids," the reformer classes are designed to work muscles to exhaustion and can help participants burn up to 800 calories in a 50-minute class. First Lady and fitness buff Michelle Obama is a fan, so you know this workout means business.
While I love a challenging workout, and obviously want arms like FLOTUS, [solidcore] is something I've been trying to talk myself into for more than a year. I finally attended a class this week, and it did not disappoint. Moving through a series of core, arm and leg exercises on the reformer, the class pushed me to my limits and left me drenched in sweat. It was challenging but not impossible. We did not waste even one of those 50 minutes, and the class flew by. Even still, it was absolutely exhausting – demonstrated by the fact that my arms were shaking as I texted two of my [solidcore] aficionado friends following class.
For first-timers, show up at least 10 minutes before class to get acquainted with the machine. Sign up for classes online because they fill up – newcomers can get two classes for $34. [solidcore] is currently primarily in the DC-area and Minneapolis, but has expansion plans for later in 2016.
Studios
In addition to [solidcore], DC has every major fitness studio as well as several local options. My recommendations: