Running My Second Marathon: No Two Roads To 26.2 Alike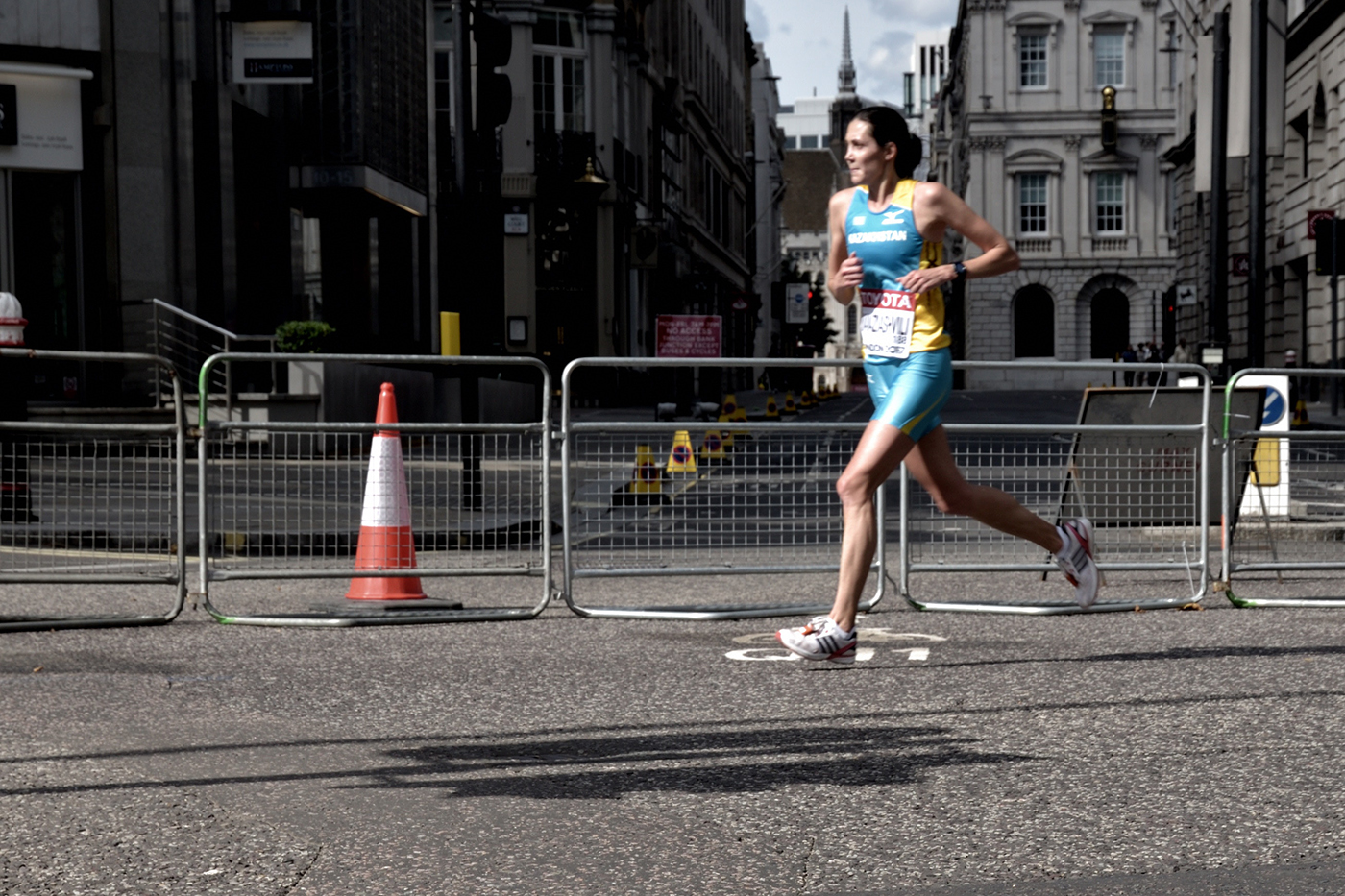 On September 17, I completed my second 26.2 race. Like any marathon, it was exciting, exhausting and exhilarating. When I crossed the finish line, my muscles were crying out in pain, but at the same time, I was thrilled — I'd done it! I spent the rest of the day (and week) happily mulling over the fact that I'd finished the Fox Valley Marathon.
While ruminating on the experience, I couldn't help but think about the last time I ran a 26.2-miler: October 2015, when I did the Twin Cities Marathon. Both events taught me quite a bit about myself, running, motivation and strength.
Here's what I learned after running my second full marathon.
1. Training matters.
As I documented on aSweatLife back in 2015, I decided to run my first marathon at 8 pm the night before the race. Long story short, I took someone else's place after he decided not to run. Unlike many of my co-racers, my training regimen consisted of a few short runs during the week and a couple long runs on weekends. The farthest I'd ever run was 13 miles.
If it sounds crazy, it's because it was. But despite my lackluster preparation, I finished the marathon. And it was a blast.
This time, however, I decided to approach the lengthy distance a bit differently — that is, I actually trained. I ran more regularly and made my longest run a 20-miler. My approach to training impacted how I handled the race. I wasn't as surprised when I hit the wall at about 18 miles. I knew what to expect, and my body felt more prepared to finish all 26.2 miles. Plus, I PRed, beating my time from the TC Marathon. I know I wouldn't have been able to do that without training.
2. Weather conditions do make a difference.
On the day of the TC Marathon, the thermometer was about 55 degrees. On the day of the Fox Valley Marathon, it was around 80 degrees. Whew.
No one can control the weather, but I learned the hard way that running a marathon in 80-degree weather is a lot harder than running one in 55-degree weather. During my second marathon, I ran through multiple sprinklers that were set up along the course. I heartily drank Gatorade and water at nearly every water station. I even put ice cubes on my shoulders in an attempt to cool down (thank goodness for the random man dressed up in a green costume handing out ice).
Though it's always crucial to stay hydrated and refrain from overheating, doing so proved to be all the more important in hot weather.
3. Not every marathon is the same.
The TC Marathon started in Minneapolis, wound around numerous lakes and along the Mississippi River and ended in St. Paul. Overall, a very urban race.
The Fox Valley Marathon, however, conquers the western Chicago suburbs. Starting and finishing in St. Charles, it winds along the Fox River through Geneva, Batavia, North Aurora and Aurora. Overall, a very suburban race.
Naively, I assumed that city marathons and suburban marathons are pretty much the same. But as it turns out, I was wrong.
The course of the TC Marathon was, unsurprisingly, filled with large buildings and businesses. After all, it was a metropolitan marathon. While running, I don't ever recall not seeing a large group of spectators. There seemed to be fans along the whole course.
The Fox Valley Marathon was much more solitary. Much of the course was shaded and along the wooded riverside path. I would go miles and only see a handful of spectators (who were often near water stations).
As I discovered, neither option is better than the other — they're just different, and it's worth it to try out both.
4. Running a marathon is still 75 percent positive mentality.
After my first marathon, I came to appreciate a quote from The Guardian blogger Andy Barton. "It's our inner voice that really determines how we approach something. What we are saying to ourselves at any moment will determine how we feel about race day."
At the time, the statement seemed truer than ever. I wasn't physically prepared to run my first 26.2-mile race. But it was my attitude that got me through. Before and during the race, I told myself that I could do it. And I did. If I learned anything from the experience, it's that running a marathon is 75 percent positive mentality.
As I reflect on my second full marathon, Barton's quote still rings true. Sure, I was physically more prepared to run this time around. But I encountered challenges and roadblocks. If it weren't for a determined and hopeful attitude, I wouldn't have been able to wrap up another marathon.
Every distance run is different; like any given course you run, there are different and varying levels of highs and lows. My training journey for the next long run I tackle will look different from what I've experienced so far, and I'm looking forward to the next set of lessons I'll learn along the way.
What are the biggest lessons you've learned from marathon to marathon? 
Let us know!
Did this post help you get closer to achieving one of your goals?