A Step-By-Step Guide to Creating a DIY Triathlon
Spending time around endurance athletes is risky. If you're not careful, you'll suddenly find that you're the owner of several one-piece swimsuits, can change a flat bike tire and remember the first time you "clipped in."  You might even find yourself envious of those who swim, bike and run all in one, timed event. 
Every time I hear about friends competing in a triathlon, I get a little jealous. And though I've always been curious if I could handle a triathlon, I've never taken the metaphorical (and literal) plunge.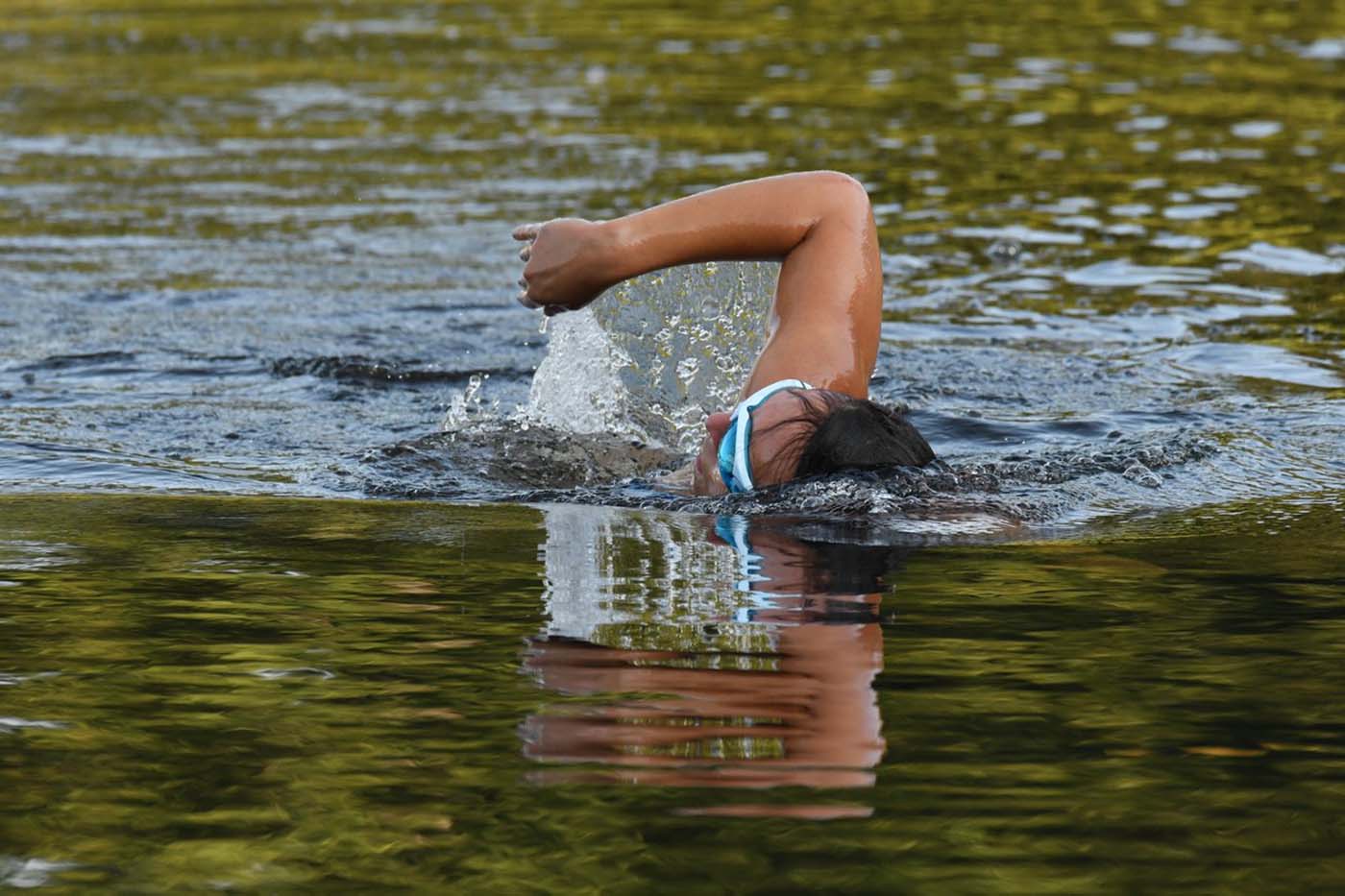 (All photos in this post are by Steve Liffmann Photography)
My fears revolved around a couple of personal issues: training-plan anxiety, competitive overdrive and fear of the open-water swim. I don't like training for competition because I like to have flexibility to workout however I want to, whenever I want to, instead of feeling like I have to stick to a specific plan. Competition usually brings out the worst in me, and I'm hard on myself when I don't hit arbitrary time goals. Finally, open water swimming makes me nervous especially with hundreds of people clawing for position right off of the starting line.
This year, on the day of the Chicago Triathlon, I was at my parents house on a lake in southern New Hampshire. That day, I decided that instead of just dreaming about my goal, I'd create my own triathlon. There was no pressure, no competition, just a friendly rivalry with my own body to see how far I could push myself.
Want to tri for yourself? Here's how to get started.
1. Map out the course
The first step is to pick the distance. In competitive triathlons, you'll find a few common distances. (Men's Health has resources to help you choose a distance for you)
Sprint: .5-mile swim, 12.4-mile bike ride and a 3.1-mile run.
Olympic: 0.93-mile swim, 24.8-mile bike and 6.2-mile run.
Half Ironman: 1.2-mile swim, 56-mile bike and 13.1-mile run.
Ironman: 2.4-mile swim, 112-mile bike and 26.2-mile run.
Since I'd never attempted a triathlon before, I decided to attempt the Sprint distance. There's some variation in races, but I replicated the distance that Chicago Triathlon participants followed: a .47 mile swim, 15 mile bike ride, and 3.1 mile (5K) run.
For the bike and the run, I used Strava's Route Mapper, which automatically sticks to the roads, to set my course. I was able to map out a route for each section that started and finished either at my parents' house, or a close family friends' home, so I had a safe place to leave my bike without worrying about lock-up.
Since Strava doesn't have an option to map the swim (which obviously had to cross the lake, rather than the streets), I used Miler Meter. I'm slightly less confident that the swim distance was correct (and my GPS watch doesn't handle open water swimming to confirm), but I knew it was close enough for this DIY event.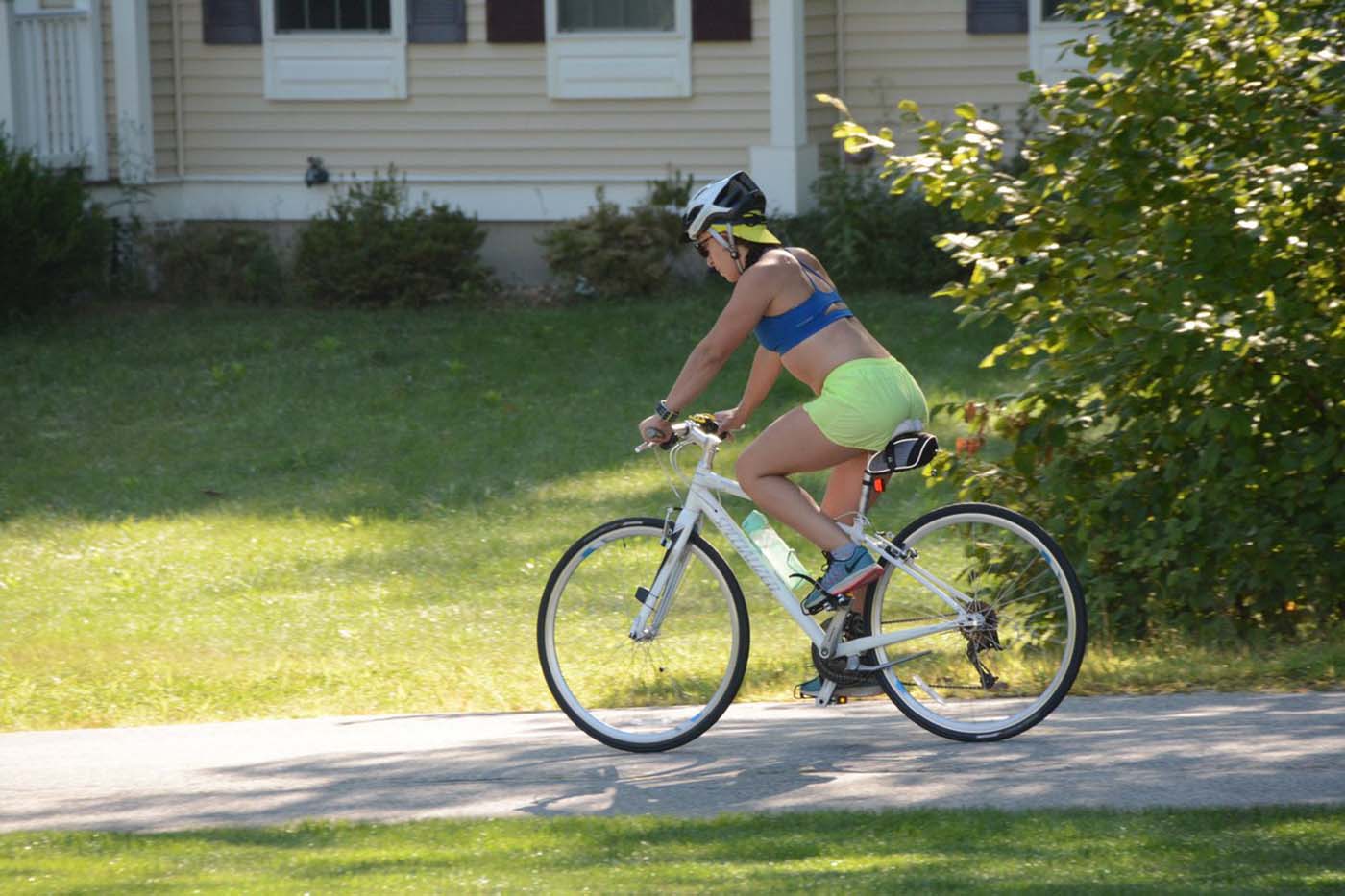 2. Build a support crew
A good support team is integral to making a large race run safely and efficiently, but your support crew will play two key roles: keeping you going and keeping you safe.
Keeping you going:
If you decide to attempt a DIY triathlon, remember that unlike a real race, you don't have the support crew or cheer squads you normally would. For me, this actually made the race sort of peaceful, but I can see huge benefit in asking friends to hang at a little cheer station. I shot a quick text to my dad and aunt when I was on my last mile so that they could cheer me into the finish, which was hugely appreciated. While my aunt was quick to congratulate me as the first place finisher of my DIY triathlon, my dad was quick to remind me that I also came in last (insert eye roll).
Keeping you safe:
Although I feel like I'm a strong swimmer, I asked my dad to watch me during the swim to make sure I didn't drown. I wish I'd asked him to follow me back and forth on the paddleboard, rather than watching from the shore, but that's a lesson learned for next time.
Keep your eye on the temperatures and – more importantly – the heat index. Because there weren't on-course water stations, I pre-loaded my bike with a water bottle, which got me through the ride. If it had been any hotter I would have asked my family to hang out at one point along the bike loop to hand me extra water.
3. Timing yourself
Since I wouldn't have chip timing – and because the timing didn't matter – I tracked my swim, bike and run time and distance with a GPS watch and loaded them into Strava. The fun part of this was seeing the "kudos" come in from friends around the country after the race was over.
Even though you're racing solo, the time could come in handy. Now, I have a sprint-distance benchmark, so if I ever decide to compete in a "real" triathlon, or decide to try my DIY course again next year I can track my progress.
For early endurance athletes, getting out there and figuring where you're starting is an perfect way to set attainable goals.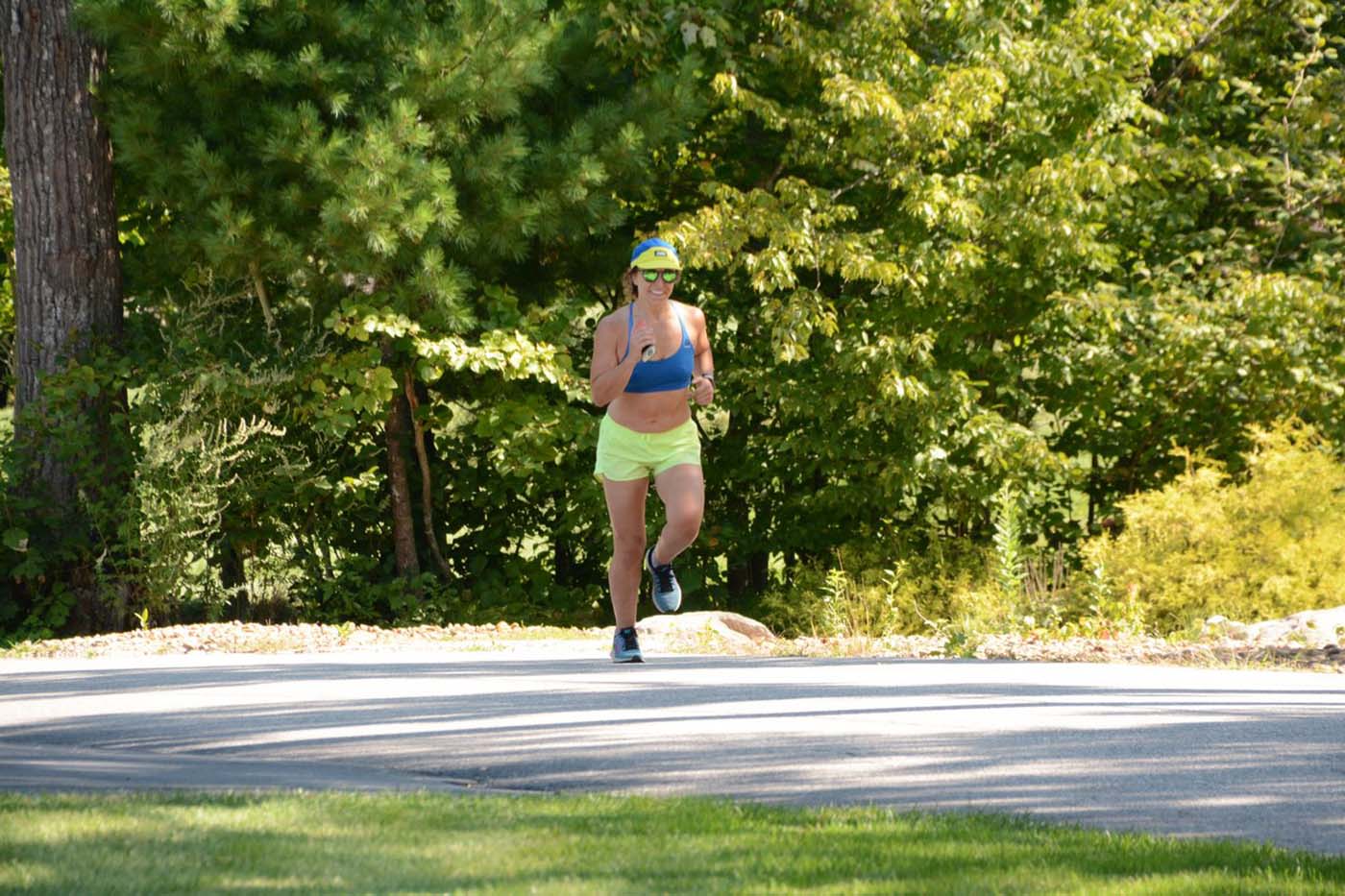 4. Enjoy the experience
If you've ever heard anyone tell athletes to "relax on race day and trust the training," what they're asking them to do is be present in the experience and to truly enjoy the fruits of their labor: the race. Try to do the same during your DIY triathlon.
I had a blast. Being at my parents house without access to a gym can often be frustrating so this was a fun and creative way to train while away from home. The experience gave me the knowledge that I could hold my own in a triathlon  – whether or not I actually want to do one in competition.