Uncomfortable in Your Workout Gear? Say Hello to SELA Fit
No magical top can speed you to a personal-best race time or eke out that last rep for you. But feeling confident in your skin—and what's covering it—can certainly affect how motivated you feel to work out.
Jenny Gresla had that realization several years ago, when she returned to the gym after a break and couldn't find workout clothes she actually wanted to wear. "It kind of prolonged my journey to getting back on track," she says. So she created her own line, SELA Fit, which now offers two tops targeted specifically toward women at the beginning of their fitness journeys.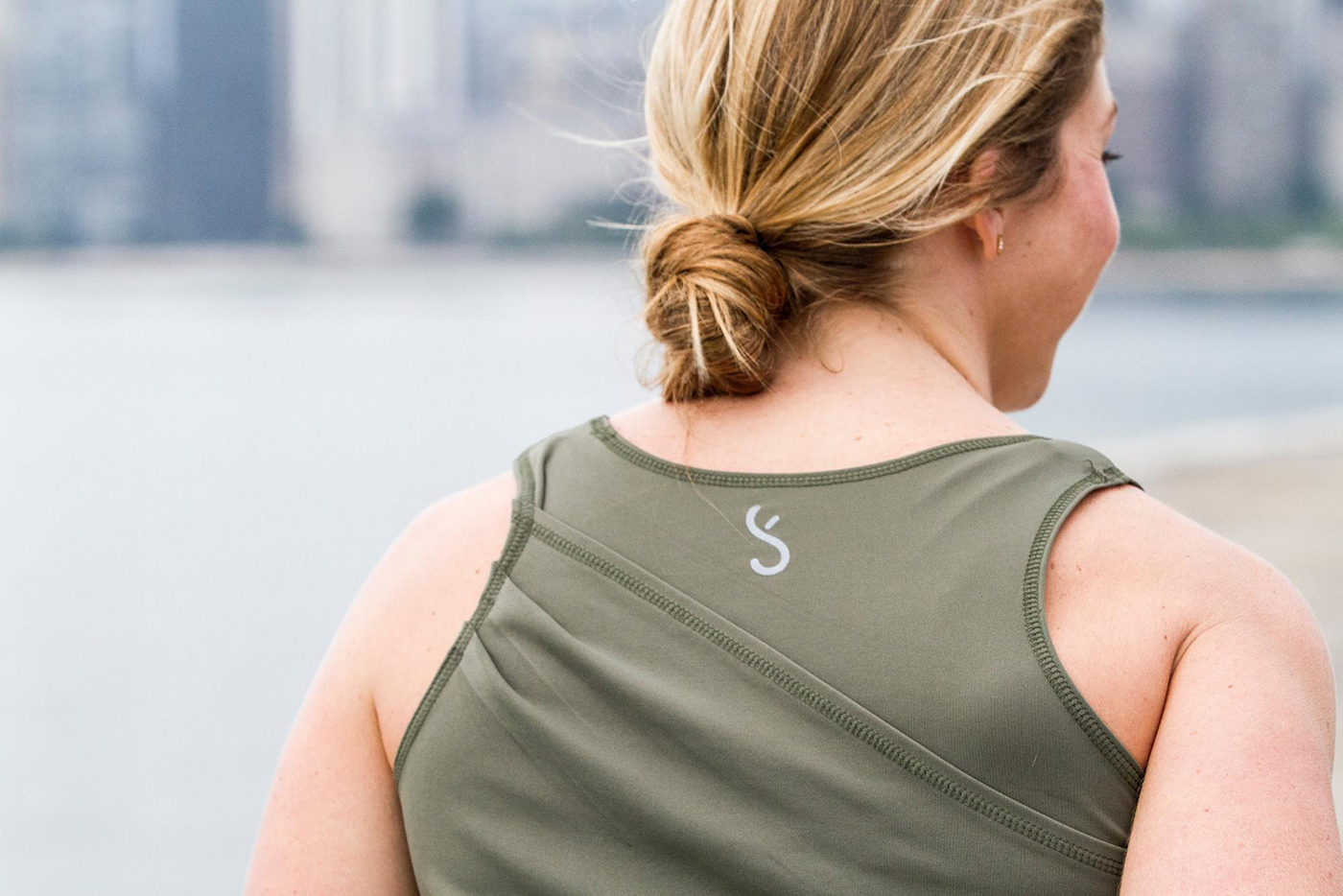 "I'm a big believer in, if you're not comfortable, you're not going to push yourself further," she says.
And she would know—Jenny had to push herself a bit to make the business a reality. When the idea first occurred to her, she hesitated. After all, she worked in software sales and had no fashion or retail experience. How could she possibly launch a clothing line?
"I kept trying to push the idea to the back of my mind, thinking, 'This is never going to work,'" she says. "Then I just kept meeting new people and doors kept opening that encouraged me to pursue it."
One of the biggest breakthroughs, she says, came when friends introduced her to Stitch Method, an agency that helps entrepreneurs bring fashion-related products to life, from design to production. "They've been guiding me through," she says. "When you're completely new to the space, help from a trustworthy source is invaluable."
Jenny factored in her own personal experience with unflattering athletic apparel and also conducted a survey to find out other women's workout gear gripes. "There was a common theme in what women were looking for," she says—shirts long enough to cover their butts, loose enough not to cling to the midsection, necks that fell at just the right spot.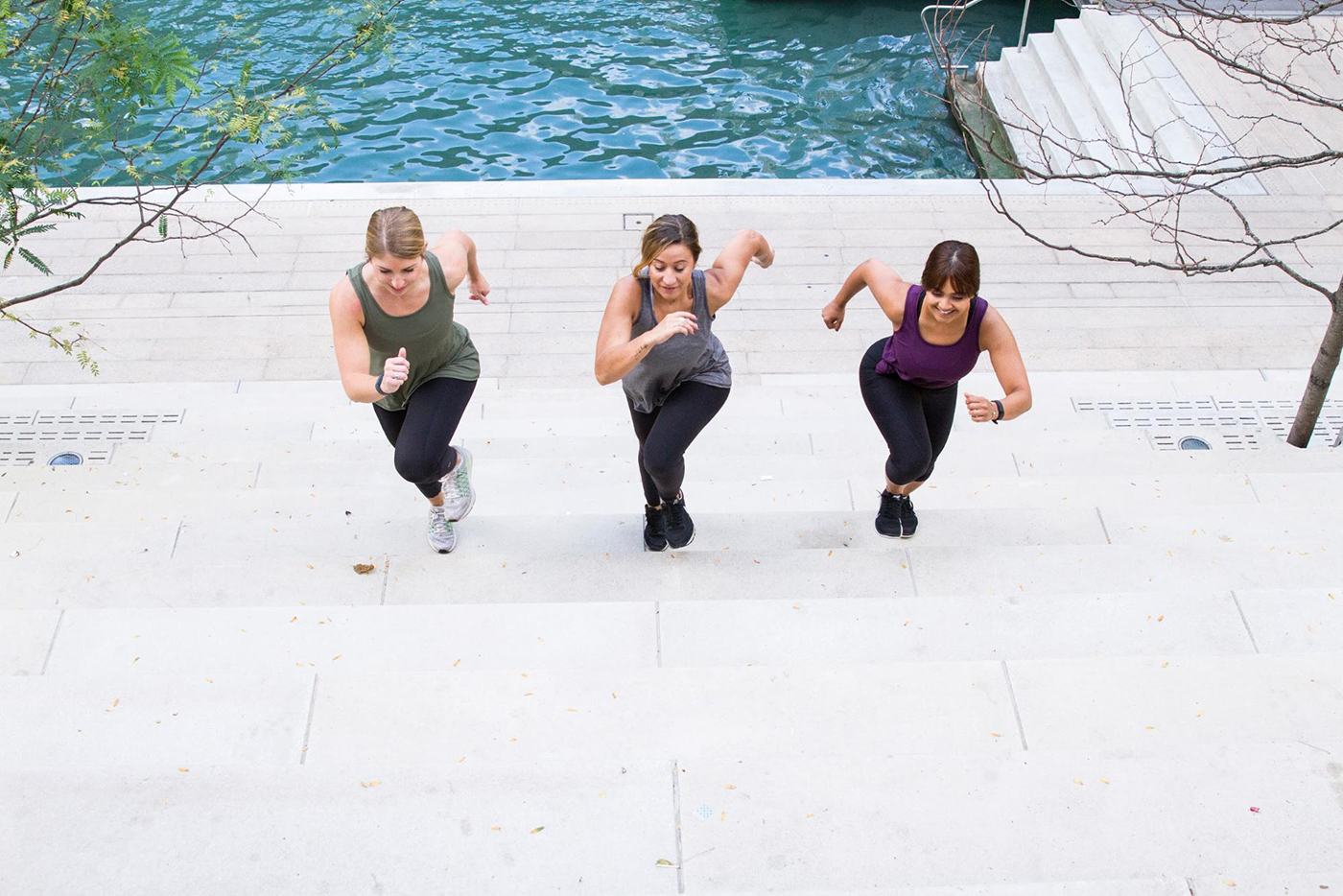 So she conceived of two tops—the Kerri and the Simone—to address them. Once she had her concepts sketched out, Stitch Method paired her with a patternmaker to get the design just right and helped her find a manufacturer for her initial order. Jenny chose colors that were neutral enough to pair with colorful leggings—black, olive, eggplant and a heathered grey called charmix—and that could be worn for workouts or running errands.
She did a soft launch of the tops in December 2016—and sold out the majority of her inventory by the end of the month.
After a lull to find a larger-scale manufacturer—"it's a great problem to have," she laughs—Jenny restocked in May and has been spreading the word about SELA Fit ever since.
Not only was the scale of the response bigger than she expected, it came from a wider range of women than she'd anticipated. Old and young women alike have given her positive feedback, she says, and pregnant women have also placed orders. Though she didn't plan it this way, women began knotting the tanks when they want a tighter fit—for instance, during yoga—and letting them down for an easier flow.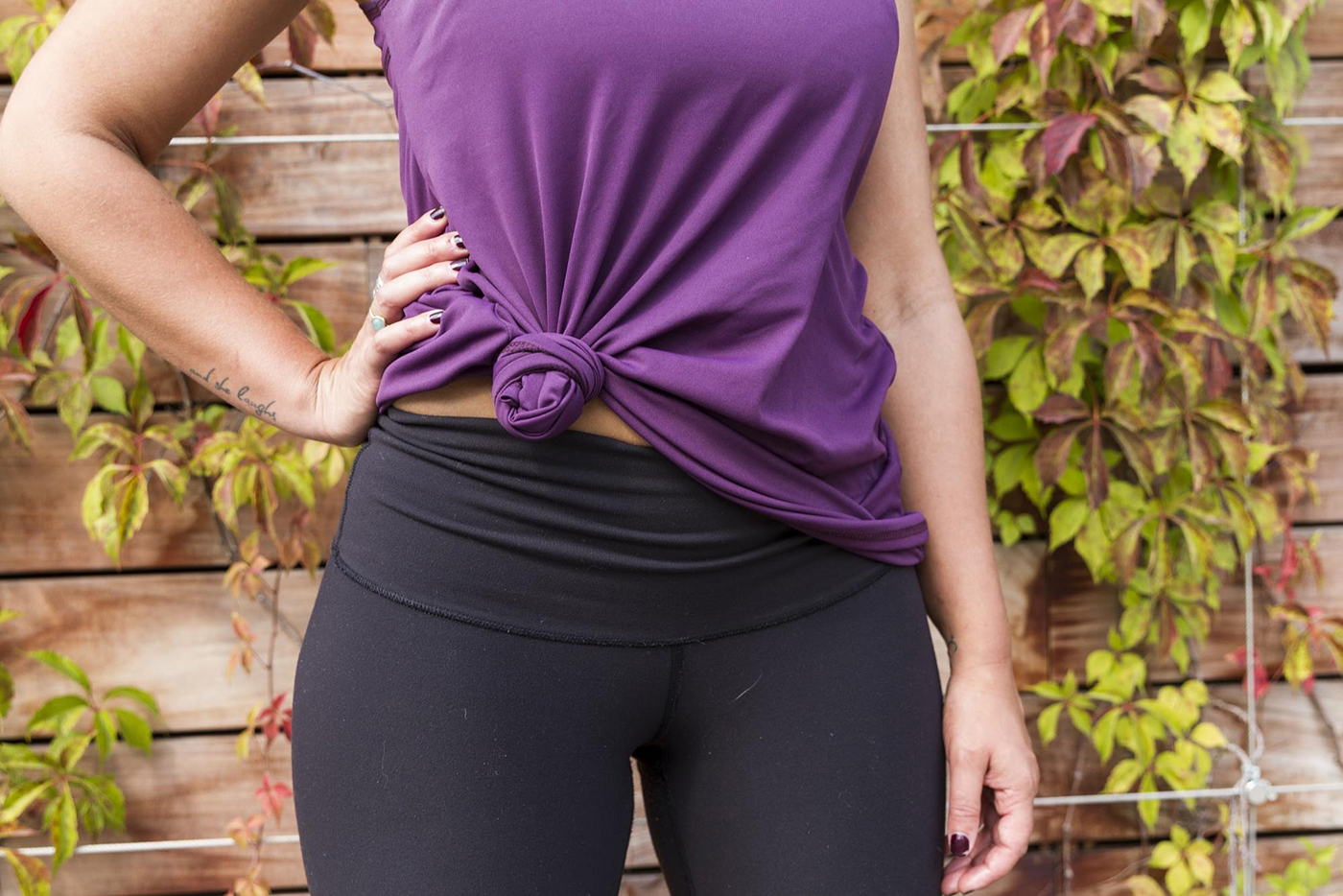 Another big selling point: $5 of every shirt sold goes to Girls in the Game, an organization that encourages self-confidence through sports and leadership programs. "We're not only hard on ourselves as women but we're hard on each other, and I think there's no better time to instill positive body image than when you're younger," Jenny says.
Health and wellness breed confidence, she firmly believes. So even though she still works full-time and operates SELA Fit on nights and weekends, Jenny carves out time each morning for her own fitness routine; she runs, lifts and sometimes combines them at Barry's Bootcamp.
Eventually, she'd like to offer tops for women at every stage of their fitness endeavor—including slightly more fitted tops and then crop tops—along with bras and leggings. That, she feels, would enable her to fulfill the promise the brand name's acronym stands for: See your potential. Embrace the journey. Live with intention. Act with perseverance.
"Fitness and health and wellness is a lifelong thing—you're never going to hit the finish line because you're always going to be striving to be better," she says. "You're going to hit peaks and valleys. I wanted something that would represent the journey."
Let us know!
Did this post help you get closer to achieving one of your goals?