Meet the Man Behind the Smoothie Bowls at Graze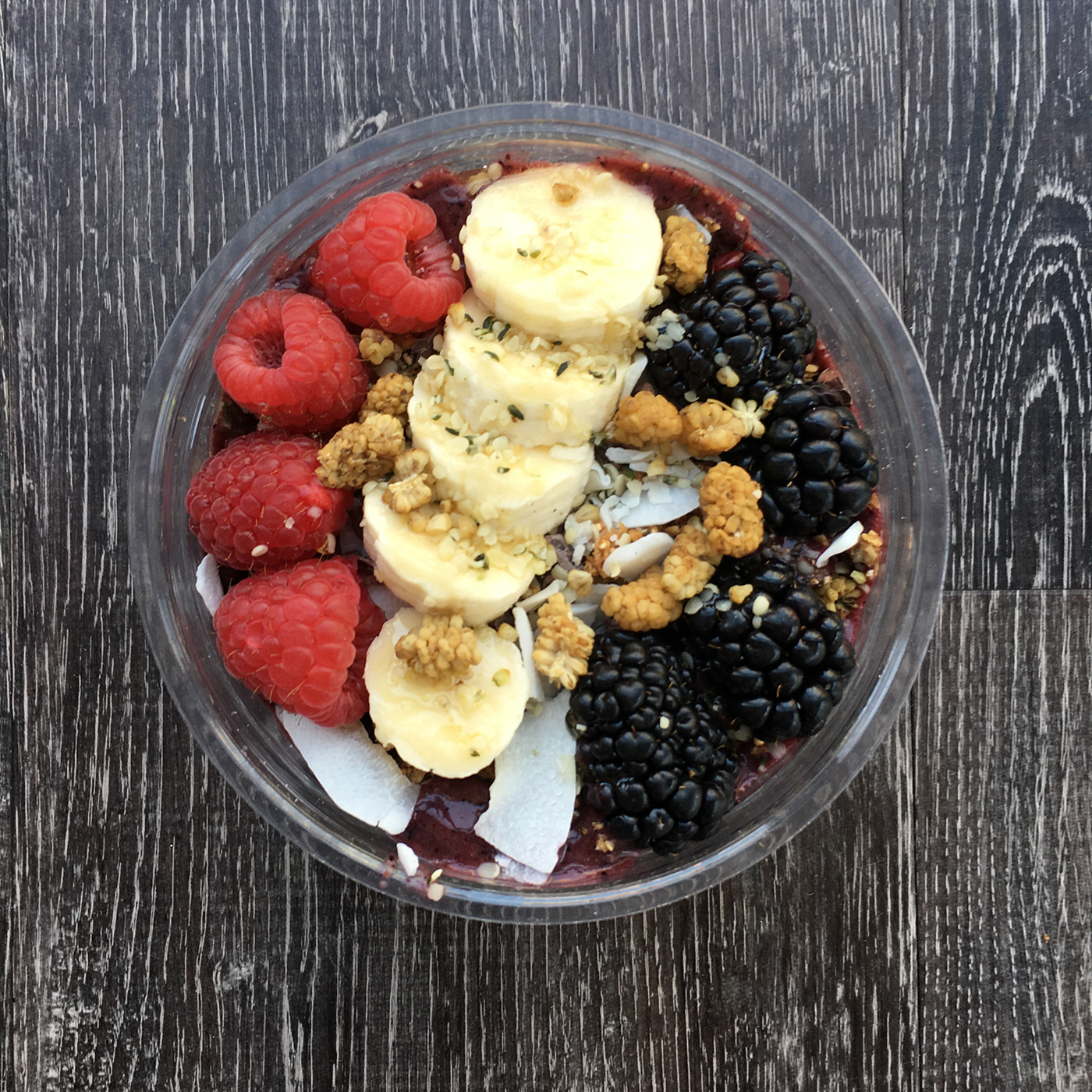 For some entrepreneurs, luck plays a large part in the success of the companies they found. For Mason Edelson, owner of Graze, he counts opening his first healthy smoothie bowl and burger combo concept in the upstart concept Revival Food hall as the lucky break for which he'd spent a decade preparing.
For Mason, a traditional business path never appealed to him. As the child of a business owner, he was surrounded by examples of a strong work ethic. He filled his summer nights at 16 years old with a job at Ravinia's concessions, which are run by Levy Restaurants.
"That was kind of my foray into the restaurant industry," Mason said before recalling stops on his restaurant industry journey that took him from Wildfire to R.J. Grunts to opening RPM Italian in River North to GT Fish and Oyster.
But before he could create the company that makes Instagram-ing the perfect smoothie bowl common-place, Mason had to understand the business of restaurants through Kendall College's hospitality management program.
Knowing where to direct that passion and knowledge changed for Mason on a trip to L.A. with a freshly printed diploma in-hand. There, he was exposed to what he refers to as the "smoothie bowl culture." When he refers to this culture of smoothie bowls, Mason is really talking about a prevalence of healthy living ideals and brands that support those ideals. In the two weeks he spent there, Mason became obsessed with finding new workouts in L.A. and San Diego and pairing those experiences with post-workout smoothies and smoothie bowls.
"I started developing my own smoothie bowl concept in 2015, and wanted to bring that idea to Chicago," Mason said. "As I was developing it, I was thinking this is way more than I can handle – I'm biting off more than I can chew."
As Mason charged ahead regardless of his nagging feeling that he was in over his head, he got his first lucky break in what would become Graze.
As he went to congratulate a friend he'd met working at GT Fish and Oyster, Sarah Jordan on opening Johnny's in Logan Square, he casually mentioned the smoothie bowls.
Sarah noted that she'd been asked to create a burger spot in Revival Food Hall and asked Mason to partner to create a unique combination that offered burgers and smoothie bowls. With that partnership as the catalyst, Graze Kitchenette opened in Revival Food Hall August 2016.
The second luck break came as Studio Three sought to find a new concept to fill its large café space. The River North fitness studio with Peloton, Yoga and Interval studios serves hundreds of people each day with workouts, leaving hungry fitness enthusiasts looking for a post-workout meal.
Graze in Studio Three started blending smoothies and bowls in April and has been "incredibly successful so far," Mason said.
The second location not only impacted the bottom line by reaching more people, it also expanded the audience for Revival Food Hall's smoothie bowl offering.
"At Revival, we were making around 15 to 25 bowls a day there, now we're doing 30 to 50 bowls a day," Mason recounted.
The bowl trend (smoothie bowls, poke bowls, Buddha bowls) Mason caught was spreading through the food industry and, according the restaurant consultancy Baum + White's 2017 Food Trends Report, it's expected to continue to gain popularity this year, just in time for Graze to expand. As the brand grows, Mason has a vision for sustainable expansion – in menu offerings and in brick and mortar storefronts.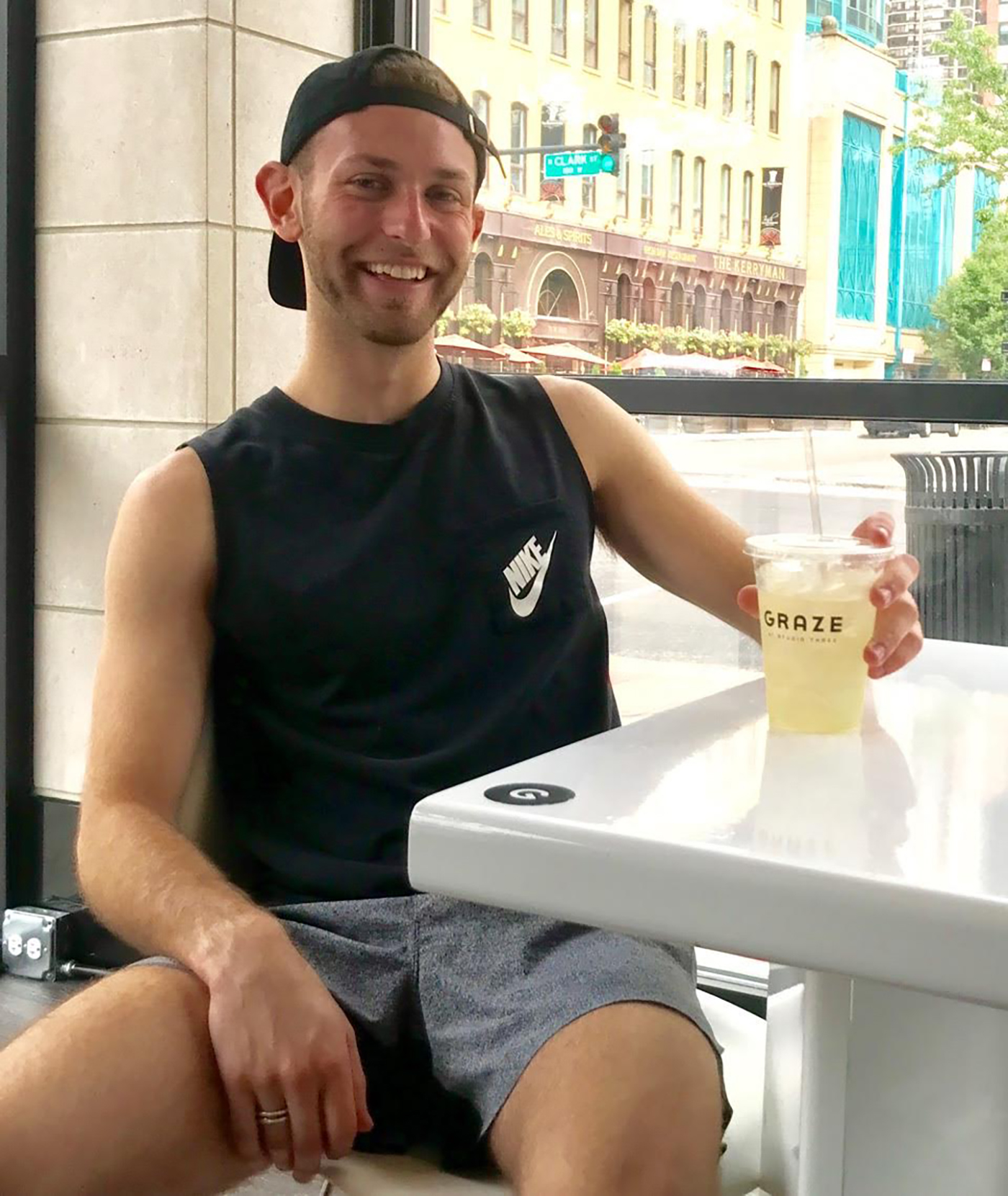 "I want to ultimately have five locations in really strategic places where people can understand and respect this product," he said, noting that eventually he'd like to add savory options to the vegan and gluten-free menu like grain bowls, salads and toast.
One addition to the menu is a sixth smoothie that is near and dear to our hearts. At Graze in Studio Three, run don't walk to enjoy the protein-packed aSweatLife shake. Packed with vegan chocolate protein, banana, coconut, almond butter, hemp seed and cacao nibs, this shake will bring you back to life after the hardest workout with 45 g of protein.
Want to understand what you're in for before stopping in to try a smoothie bowl? Follow Graze on Instagram – the bowls are as delicious as they look.