How To Stay Fit While You're On Vacation
Vacations are a time to relax and let loose from your day-to-day hustle. Sometimes this means leaving behind your workout routine, but if you're a fitness fanatic like the aSweatLife team or you have a goal you don't want to lose sight of, staying active may still be a priority. In order to make sure you're prepared to stay on your workout game during your getaway, follow these easy tips on what to pack and how to prepare.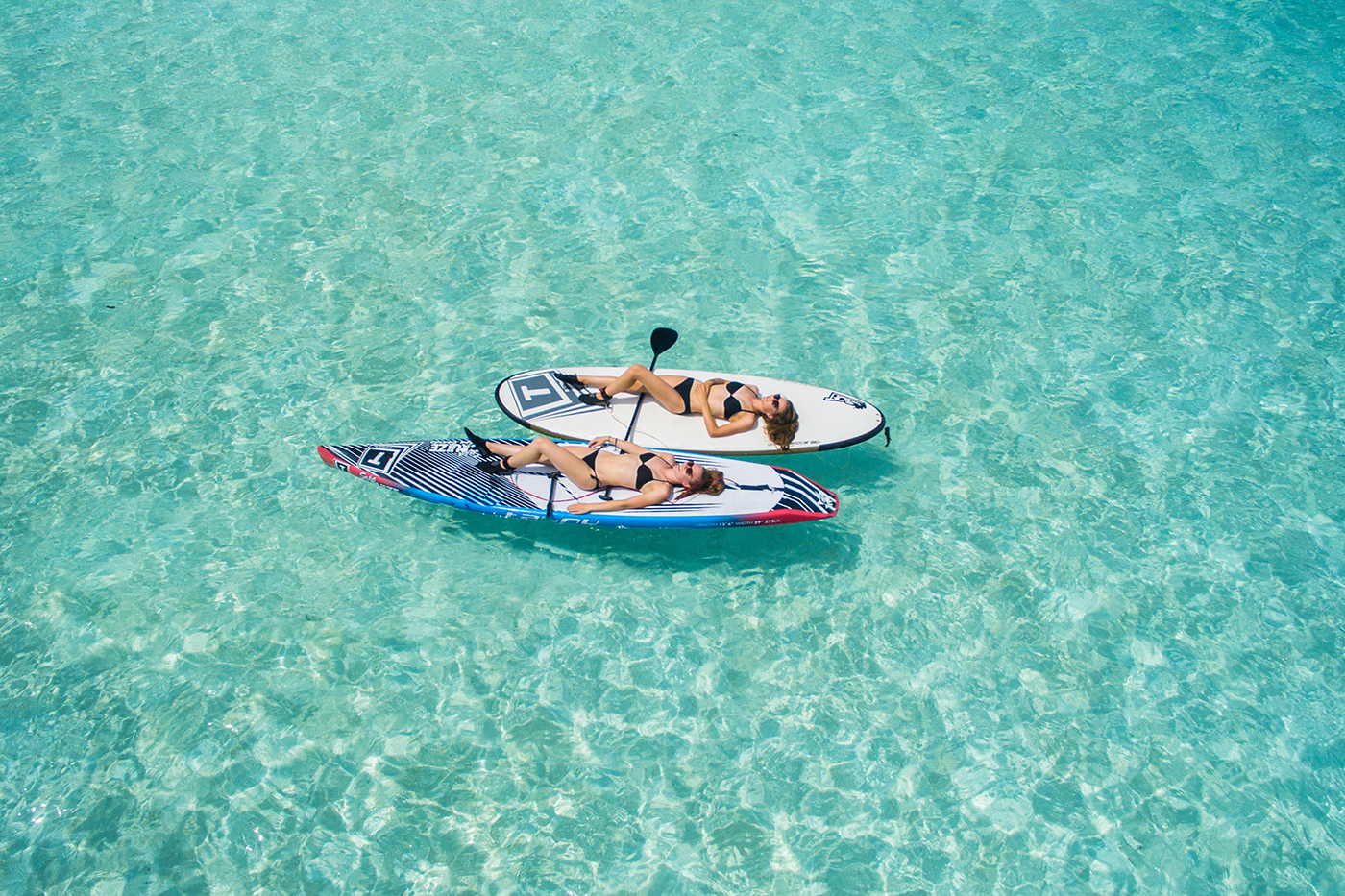 What to Pack
Resistance Bands
Lightweight, small and effective, resistance bands are the perfect travel companion. There are endless convenient workout ideas with resistance bands out there, including a great one (with an accompanying playlist) by the very own Jeana Anderson Cohen, here. An efficient, low-impact routine in the morning before you get moving or at night before bed can do enough to make you feel accomplished.
Athleisure Wear
Thanks to the growth in the athleisure trend, there are so many workout pieces that can double as everyday wear. Bringing a breezy tank top, like this one from Carbon38 can easily go from strolling on the streets to running through the streets. Athleta has endless cute and reasonably priced items, including these full length leggings that are comfortable and flattering – pair them with heels and a leather jacket and you're ready for a night out on the town. I often wear items like these during the day while touring and then the next morning for a workout, which really makes the most out of all items packed.
Febreze
If you don't have a washing machine on hand, you might worry about your workout clothes stinking up your suitcase on the trip home. In order to combat having a rough whiff when you open up your bag, pack a travel-sized Febreze to tone down the stench.
What To Do
Research
Can't fit gym shoes in your bag? No worries! There are so many workouts that can be done barefoot or in socks. With researching the possibilities in the area you can pack accordingly, and also schedule out your days to fit in opportunities to keep you active. I was recently in Paris with my mom, and to even out the crepes, cheese and chocolate we spent a lot of time walking, but also figured out how to rent their public bikes to actively see the city. We did that in cotton dresses and sandals! It is also no secret that my favorite way to explore new places is by taking a long morning run, and thanks to Google and Pinterest it is now easy to figure out a route before you go so you don't get lost. If you don't want to use data, screenshot the path on your phone and use your compass if you think you've gotten turned around.
And if you're feeling really ambitious, turn part of your vacation into a fitcation.
Get your travel companion on board
Not everyone wants to get moving on their time off. Traveling with someone who either will want to do the workouts with you, or at the very least supports your goals, is a huge factor.
Enjoy yourself
Don't stress about fitting in a workout if it doesn't work into your schedule. Taking the time to rest and relax is important for your wellness too. Your HIIT classes will always be waiting for you when you get back!