Build a She Shed In Your Home and Create a Space For Zen
Between Pinterest and Instagram, my envy for beautifully decorated small spaces is real. You know the ones I'm talking about, with the perfectly curated rugs and throw pillows, or the minimalist style or luscious plants that fill the room; all I can think about is how amazing it would be to unwind in said room for a few hours a day. It's like a secret hideout that you dream of on vacation, away from the noise, work and busyness of life in your very own home.
The concept of a man cave has been around for a while, a place to go and do manly things like watch football, drink beer and play video games to escape responsibility for a few hours. But who's to say only men get a break? Women too need to take moments out of our day to stop and breathe. 
The She Shed Trend
What better place to escape than one of those picture perfect spaces, created in the comfort of your own home? Step aside, man cave, because She Sheds are on the rise. I first read about the She Shed concept in this Wall Street Journal article. In the article, they actually refer to the She Shed as a physical shed that is built in the back yard for women to get out of the house. It's the perfect way for a mom to escape the noise of her family in just a few short steps. The article also mentions that it's nice to have somewhere to go so you can't be bothered. If you stay in your house someone can more easily find you or you'll get distracted.
If you're like me, living in a small apartment with roommates, an actual shed might not be feasible but you can certainly carve out a space in your apartment that's all yours. And that's just what I did. Out of my second bedroom I made my very own "She Shed" sanctuary.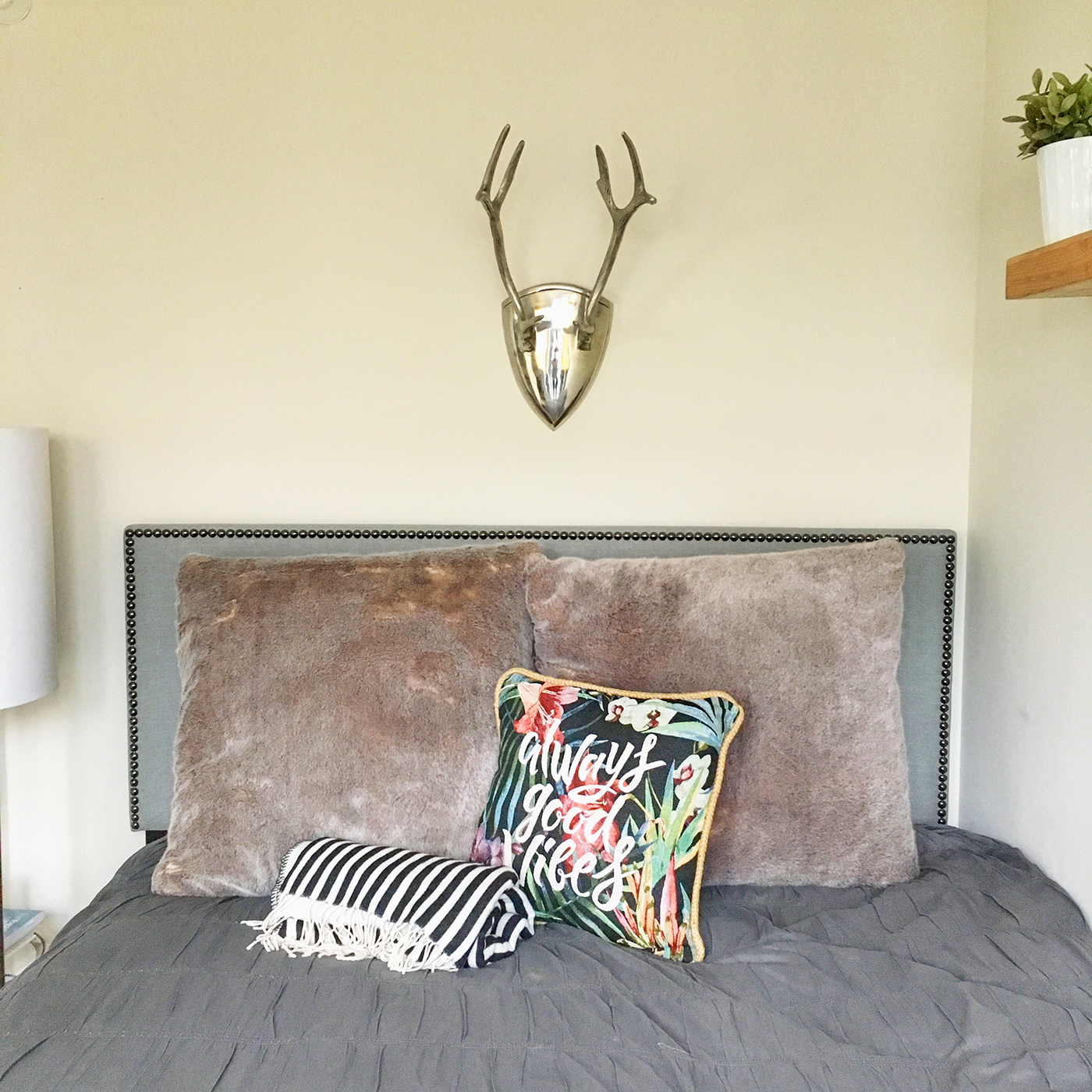 Creating Your Own She Shed
I started by decluttering a designated area and claiming it as my place. Once identified, it's important to honor it; no work or projects that evoke stress are allowed. It's a space for calming your mind or practicing a hobby you enjoy.
After creating my sanctuary, I was able to escape the kitchen and living room that was filled with the energy and chaos of the day, which I find very distracting. Loud TV noise and general clutter make it hard for me to relax and destress, so this quiet space allows me to start and end my day feeling calm and grounded.
My personal sanctuary is full of soft lighting, a candle, inspirational art and simple decor. A few of my favorite pieces include a Good Vibes throw pillow on my bed, a yoga mat that I keep on the floor, a Himalayan Salt Crystal Lamp, the Five Minute Journal, a dream catcher I bought on the street in Costa Rica and a a few succulents. There are no hard and fast rules to decorating your space, but make sure you fill it with colors, images and things that bring you joy. As you curate your selection of decorations, remember that less is more. Keep it light, open and simple.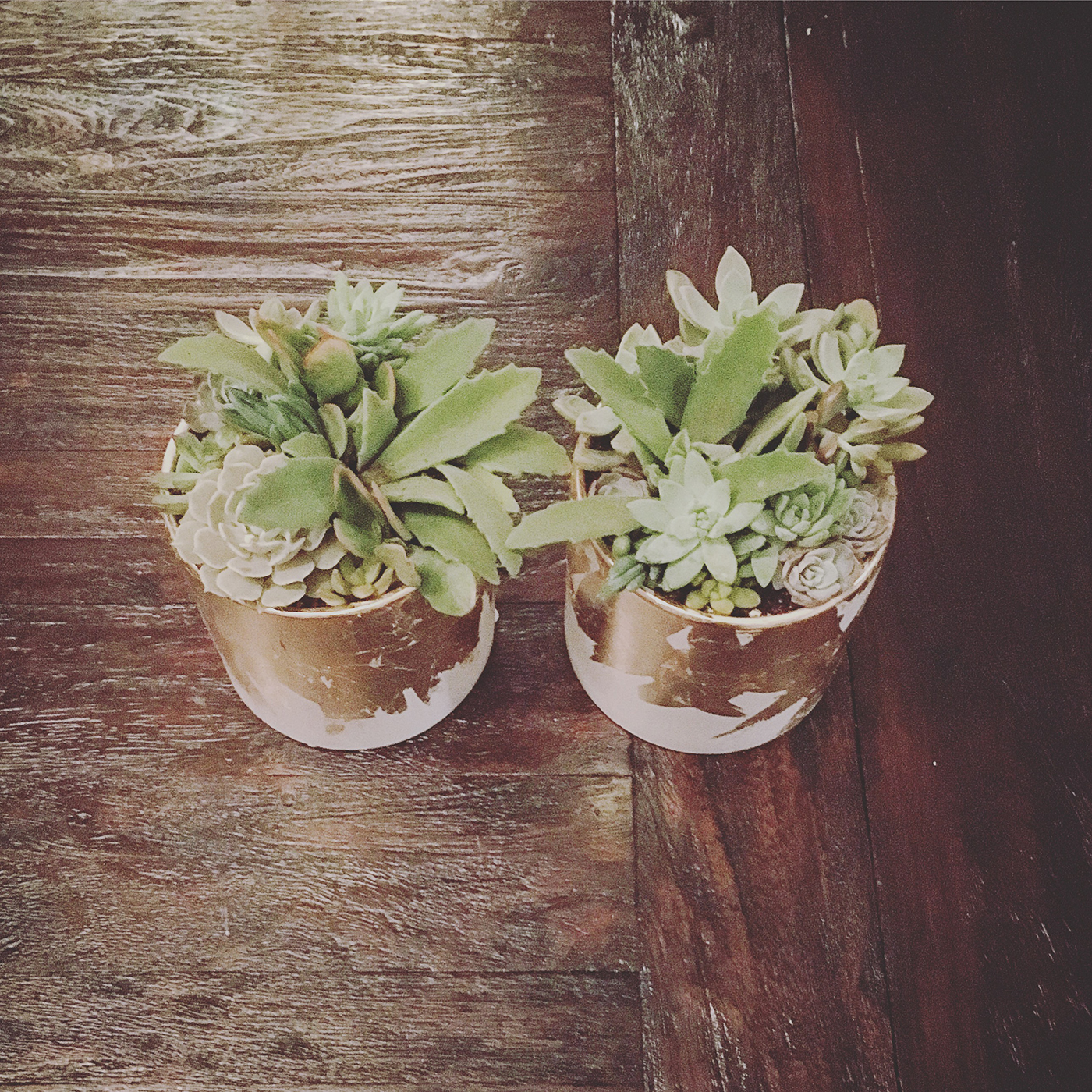 Put Your She Shed to Good Use
Once you have your space created, the best part about your own personal sanctuary is that it's yours to do what you chose. For me, this space is where I write, create yoga class sequences, read books, do an at-home yoga flow and meditate.
Taking time for yourself, and for silence, in our ever growing busy schedules is super important. Making a space in your home that allows you to unwind is a great way to find moments of calm each day.