Your Guide To Gym Makeup Must-Haves
Whether you don't wear makeup while you work out because you are under the impression it's bad for your skin or because the threat of a makeup meltdown is too great for you to handle, when done properly, it turns out you don't have to worry about either one of these things.
I spoke with Chicago-trained, Los Angeles based internist, Dr. Sal Nadkarni, who told me that your fitness routine and a put-together face are a perfectly copacetic combo. "For a standard workout at a gym, there's nothing wrong with wearing makeup," Dr. Nadkarni says. "If you are working out outside or going for a run, obviously use sunscreen. But when you come home, the sweat on top of your makeup is a breeding ground for bacteria. It's inevitable if you don't wash after you get home, you're going to break out. Wash immediately and use a moisturizer."
However, if you wear the wrong makeup, the potential for clown face is still pretty high. That's why it's important use the right products. Here are some of my favorites for a complete daytime look. While some of the makeup I use is formulated for sweaty skin, much like your favorite yoga pants, you don't need to be working out to use any of these. In fact, I use most of these products regardless of whether it's a gym day or not. Don't forget to add your favorite lip gloss to complete the look.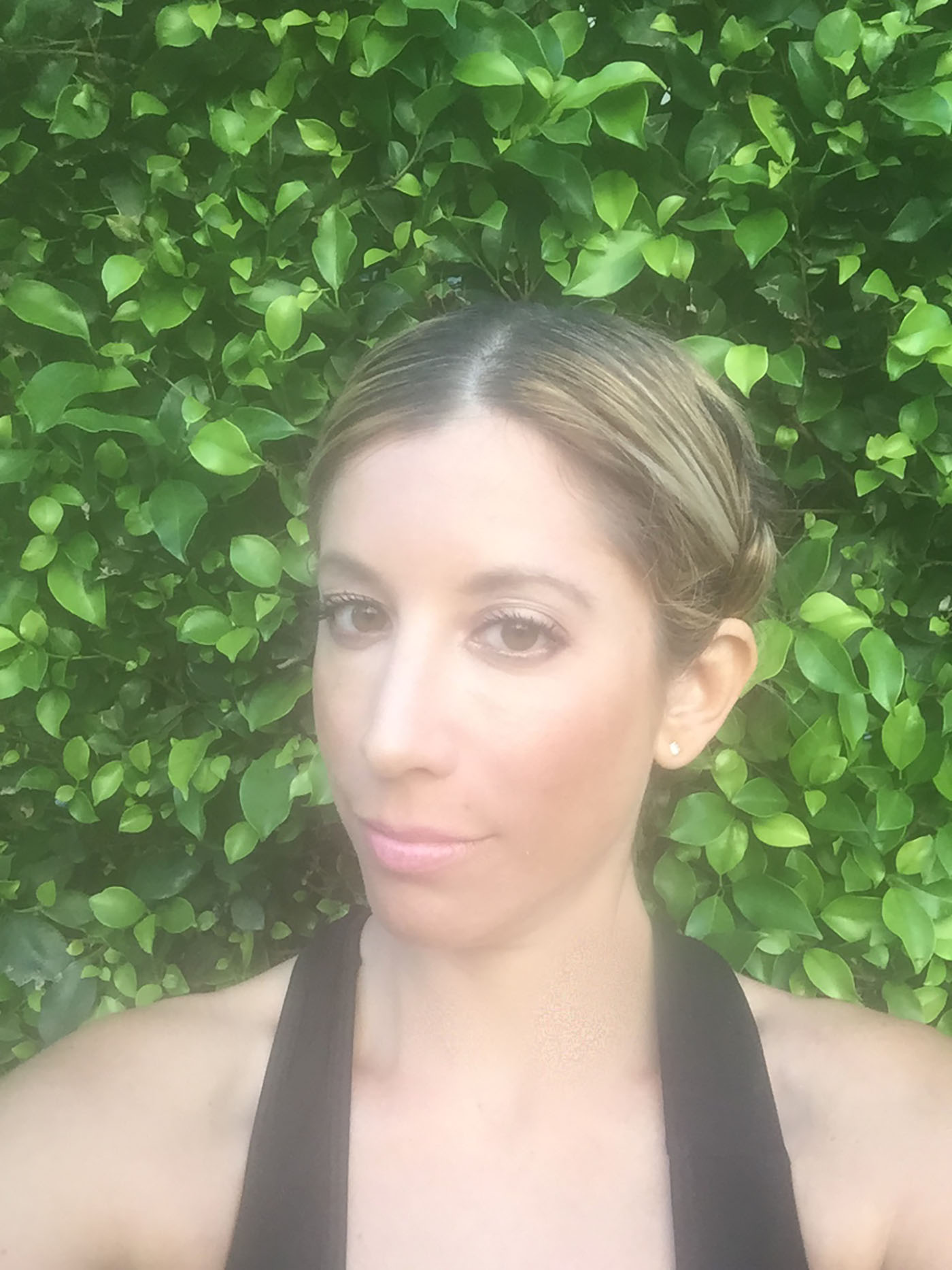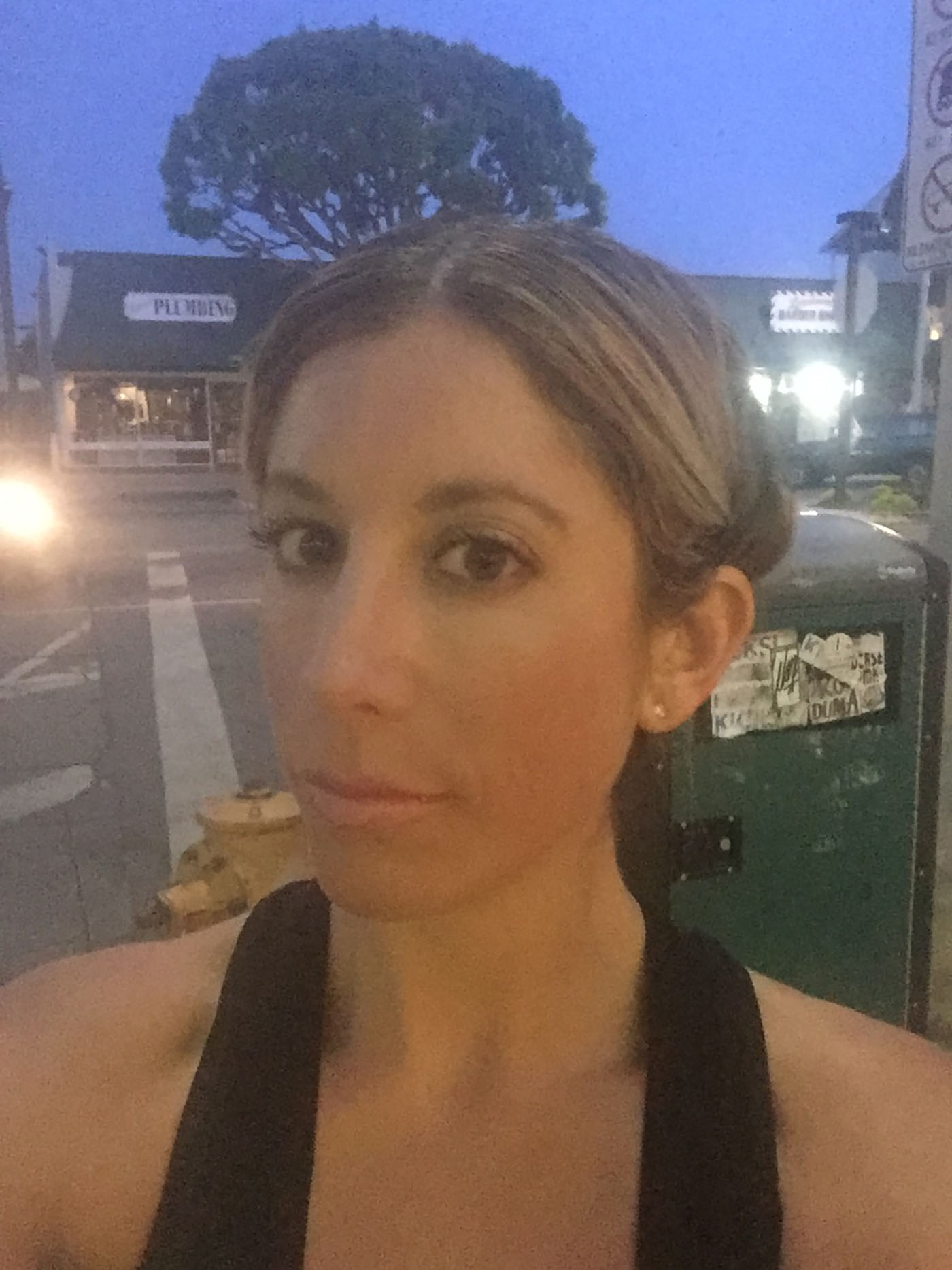 Start By Priming
Wearing primer prevents your makeup from sliding off when you sweat, provides a smooth base for your foundation and helps keep your face looking fresh for a longer period of tine. This is particularly important if you are putting on your makeup in the morning, but working out much later in the day. I really like Urban Decay Optical Illusion Complexion Primer because it gives your skin an airbrushed look with a matte finish. It also helps reduce the visibility of fine lines and pores.
Face
If you're going to sweat, ditch the liquid foundation. Both Dr. Sal and I recommend Mineral Foundation from Sweat Cosmetics. The line was created and developed by several female professional soccer players. So, if you are wondering if mineral foundation will outlast your bootcamp class, the answer is yes. All of Sweat's products contain sunscreen and are both sweat and water-resistant. If you work out outside, this is also a great alternative to liquid sunscreen because it can't run into your eyes. The powder is also built into the brush, so it's convenient to keep in your gym bag or purse.
The next step is to conceal using mineral makeup concealer from Move. Move is a sweat-proof cosmetics line formulated by a professional dancer who happens to have a degree in chemical engineering. It's worth noting that Move also makes a mineral foundation in a wide variety of shades for different skin tones.
After concealer, skip the blush and apply Sweat's Glow Hard Mineral Bronzer. Bronzer is great to enhance your post-workout glow and won't make you look overly red or flushed after intense cardio.
Eyes
Move's mineral eyeshadows are a great choice if there is a large gap of time in between applying your makeup and working out. Because these shadows are highly pigmented, you don't have to worry about end of the day fade or reapplying.
Then apply eyeliner from Kinx, which is a new line of activewear cosmetics. These eyeliners are sweat and smudge-proof, so you don't have to worry about potentially being mistaken for a mid-90's Courtney Love. The gel finish makes them easy to apply, but wash off easily with most cleansers.
After lining, I apply Osmosis Eyebrow Gel. Although this product is called a gel, the texture is more like a paste. The packaging is also really convenient, with a brush built right into the cap. Not only does Osmosis stay put, but I also think it enhances my brows better than a traditional pencil does.
Before mascara, I coat my lashes with Radiant Complex Lash Primer. This helps mascara bind to the lashes and prevents the clumping and flaking that can happen if you are dripping sweat. I've tried so many lash primers and I like this one because it has a nice, light texture and doesn't get chalky.
Finally, I apply Urban Decay Cannonball Ultra Waterproof Mascara. Because I wear contact lenses, I'm constantly worrying about my eyes. I don't have to worry about sweating this mascara off. It's formulated to lengthen and thicken the lashes, so it's perfect for everyday.
Set Yourself Up For Success
Sweating doesn't have to mean looking shiny, so I like to seal my look with a setting spray. I like De-Slick by Urban Decay because it controls oil, prevents shine and keeps your skin looking matte. Sometimes, I even use a spritz or two after an intense cardio class, if I am going someplace after the working out.