From Teammates to Co-Founders, Meet the Sweat Cosmetics Team
When she's just scored a tie-breaking goal or a buzzer-beating three-pointer, the last thing a female athlete wants to think about is if her sun protection is holding up and if there's makeup all over her clothes.
Two of the founders of Sweat Cosmetics expressed and experienced that pain point while playing college soccer. But it wasn't until all five of the company's co-founders met on the turf, playing professional soccer for the Boston Breakers in 2010 the idea for a product became a company.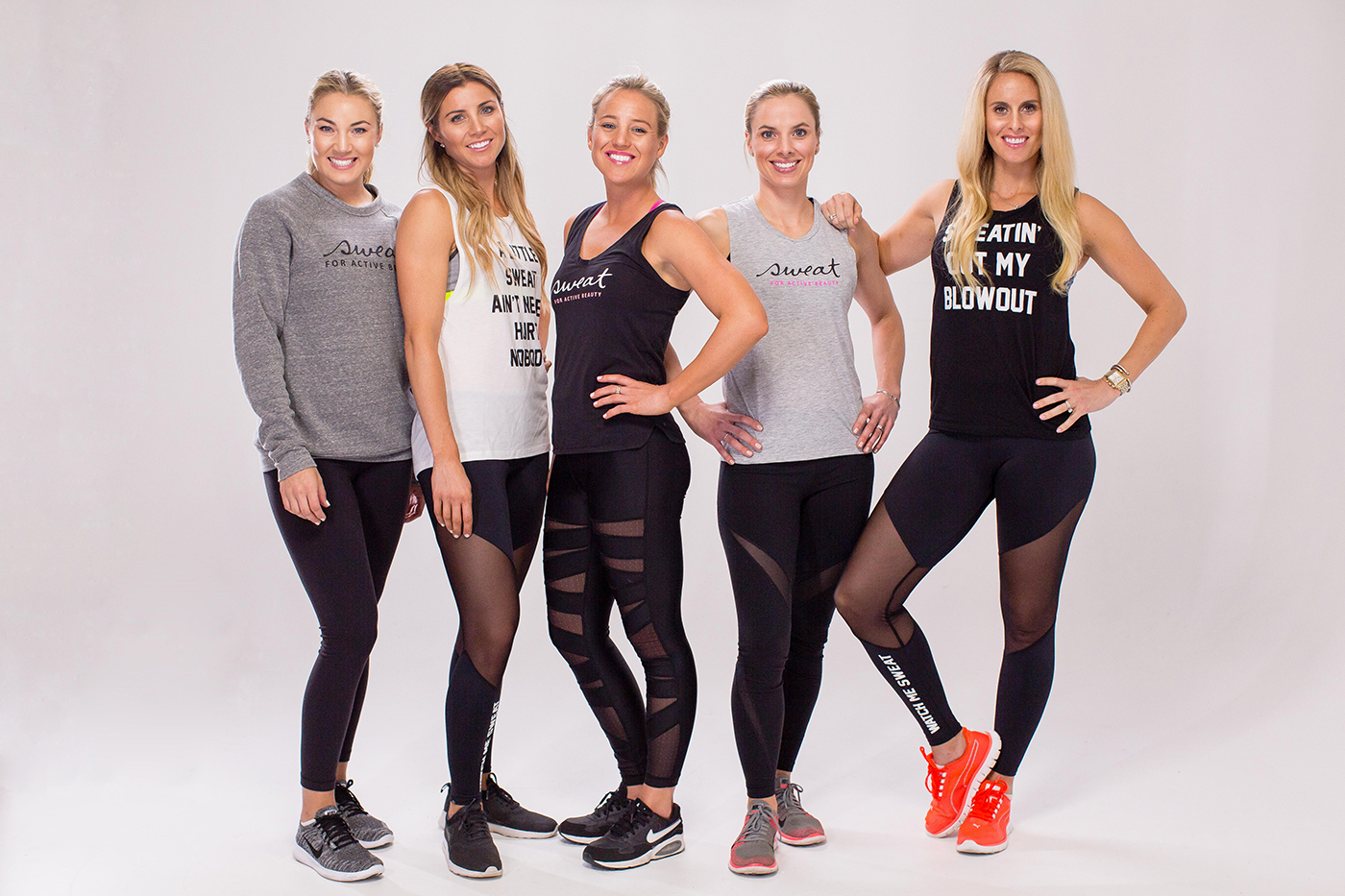 "They wanted to feel good and look good and wear makeup. They didn't want to be the girls who had orange makeup on their jersey," co-founder, Chief Marketing Officer and accomplished athlete-turned-sports-analyst Leslie Osborne said. "They also wanted to protect their skin, but as you know playing soccer, the sunscreen kind of runs into your eyes."
With what seemed like such an obvious opportunity to these teammates, Osborne said it quickly took over their free time, blossoming into sleepovers, research and market testing.
After going through that initial research stage, Osborne said "There was an opportunity to tap into the market to create a product that was just for women to wear while they worked out, but also could be applied in a way that was convenient and good for the skin."
This team of professional athletes came together, forging a new and unique bond off the field as they built Sweat Cosmetics. The products the company creates are gentle, natural, oil-free, hypoallergenic and include UV protection.
But none of the teammates launched a beauty product before this and none of them were chemists. Getting from inspiration to execution took resilience and an unflappable will to succeed.
"A lot of the things that made us successful on the soccer field translate over into owning and operating a business," Co-founder, Chief Communications Officer and two-time Olympian Lindsay Tarpley said. "As athletes, you're willing to work hard, setting goals, being competitive and challenging yourself to be the best you can be and hopefully as a result that will help your teammates."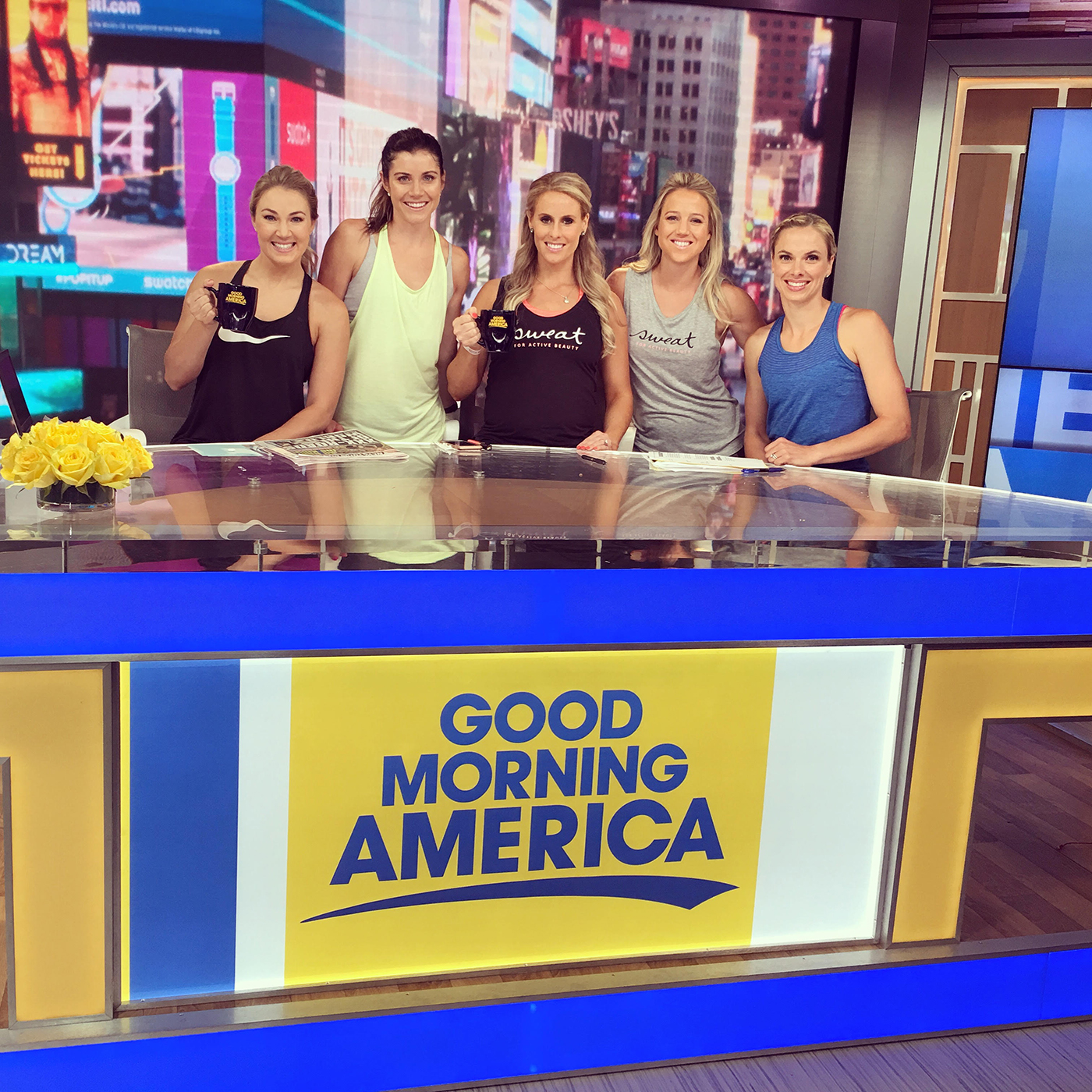 After all of that work, Sweat Cosmetics can be found on faces at gyms nation-wide. That includes my face – I initially balked at the idea of wearing makeup to the gym, but I've been wearing it every day since we were sent a sample. With incredibly sensitive skin, I've found it's the only UV protection that doesn't make me break out.
And as we talked to Osborne and Tarpley, it became clear that the product was less about the coverage and more about the same benefits for the skin that I experienced.
"We really want to empower women to be active and to be healthy," Tarpley said. "They're meant for women to look good and feel good and tackle their daily activities, whatever those look like. Our product is meant to protect and enhance and just really to inspire women to get out there and do their thing."
And that empowerment spreads from the founding five. During the call for this interview with Tarpley and Osborne, Tarpley's baby started to cry as she was talking about fundraising and Osborne completed her sentence as if nothing had happened – just as easily as passing the ball to a teammate on the field.
"Knowing your team's strength and really helping your teammates bring out the best in each other is how we're operating. I think that it's just a cohesive and empowering group to be a part of," Osborne said.
Thinking about starting your own team or turning your idea into a business? The two shared their biggest pieces of advice.
Find help from others who make up for your weaknesses, Tarpley said.
"Really make sure that you're – as a whole – completing the package. That's what we've done a good job of – is asking for help and bringing on people who can strengthen your weaknesses."
Set big goals, Osborne said.
"Having those goals and working hard on each step to accomplish them has been very rewarding and also very motivating as we look towards the future and continue to think about what we want to accomplish next."
Want to try Sweat Cosmetics for yourselves? Find online through Sweat Cosmetics and on Sephora.com.