The Five Most Embarrassing Songs on My Running Playlist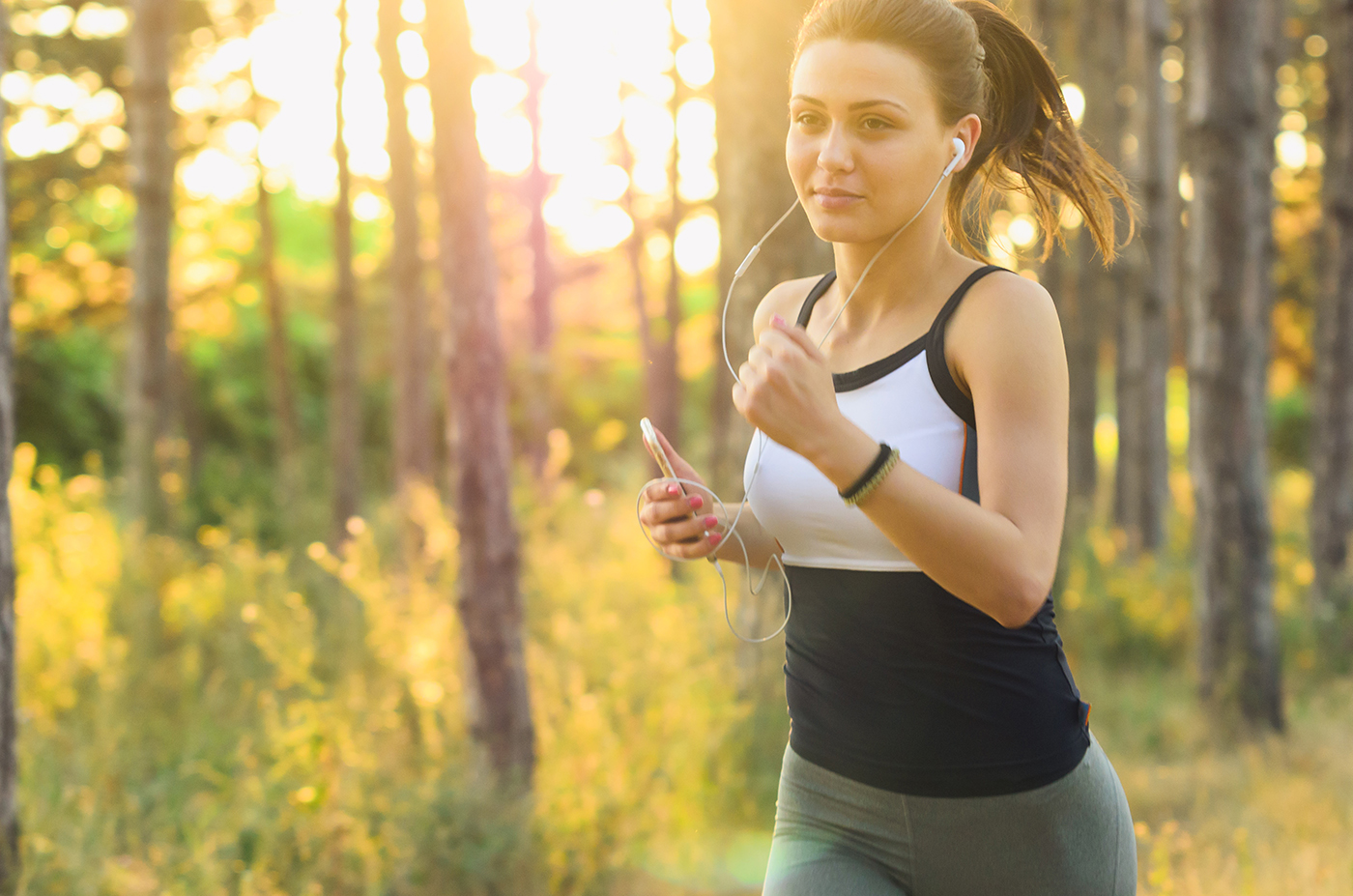 I was called out the other day in a group text (one that consists of my little sister and her three best friends, so it was especially embarrassing). The accusation?
"The real question is whether or not Kristen listens to anything but the Moana soundtrack?"
Busted.
One of my defining characteristics is the way I listen to music; more specifically, the way I listen to one song on repeat over and over again for a week before moving on to another one. This week, it just so happens to be Moana (hey, I babysit a lot, okay? But also Lin Manuel Miranda is dope).
However, that text got me thinking about the other slightly mortifying songs on my running playlist. Everyone's got them, right? I think it's time to wave off the stigma and share your guilty pleasure songs proudly. Wave your Belieber flag proudly, and shout your love of musicals from the rooftops. Here's a list of my five most guilty pleasure "holy crap you like THAT" songs on my running playlists. Go ahead, cue up your Spotify account.
"Belle" – "Beauty and the Beast" Soundtrack
Something stirs deep inside me when Emma Watson sings "There must be more than this provincial life." Even when she sings it as I'm running through skyscrapers in downtown Chicago, a decidedly non-provincial life. What can I say? Maybe it's the Kentucky roots in me.
"You're Such A" – Hailee Steinfeld
This song is on an album called "HAIZ." I'm too old to be listening to an album called "HAIZ." And yet, every time the sugar-sweet "da da da da da da da daaa" chorus starts up, there's a little more bounce in my step. Plus, I'm a sucker for barely-concealed dick jokes. On second thought, maybe I'm not too old for this album.
"No Control" – One Direction
If loving Harry Styles is wrong, I don't want to be right. Plus, this song reminds me of this great moment in Carpool Karaoke history, one which I return to at least once a week.
Also, fun fact: I have a playlist on my Spotify called "Not a 1d playlist." It actually is all One Direction songs, in case you want to follow my carefully curated selection. The name is just to throw off the haters.
"I Know What You Did Last Summer" – Shawn Mendes and Camila Cabello
What did I do last summer? Listened to this song a lot, according to my Spotify Top Songs of 2016 playlist. I don't know why, and I don't know how this song came into my consciousness, except for the flimsy explanation that Shawn Mendes seems to have a sneaky deal with whoever's in charge of background music in all public spaces.
"Drip Drop" – "Empire" Season 1 Soundtrack
I was absurdly into the first season of "Empire." I remember passionately arguing that it was like "The O.C." but with rap moguls instead of Orange County power families. I completely bought into the soap opera-esque backstabbings and twists, and I fell face-first into the accompanying musical soundtrack. In fact, that soundtrack was a large part of what got me through one of my 20-milers back in my marathon days.
Now, I may not keep up with the Lyons anymore, but any time "Drip Drop" comes on shuffle, I ruefully shake my head in shame before silently mouthing "She make that thing go drip, drop, drip drippity drop."
What are the most embarrassing songs on your running playlist? Leave them in the comments so I don't feel so alone out here on the internet.