Running Strong Together at the SHAPE Women's Half Marathon
For women like Laura Rivera and Maura Ehmer, this Sunday meant more than crossing a 13.1-mile finish line.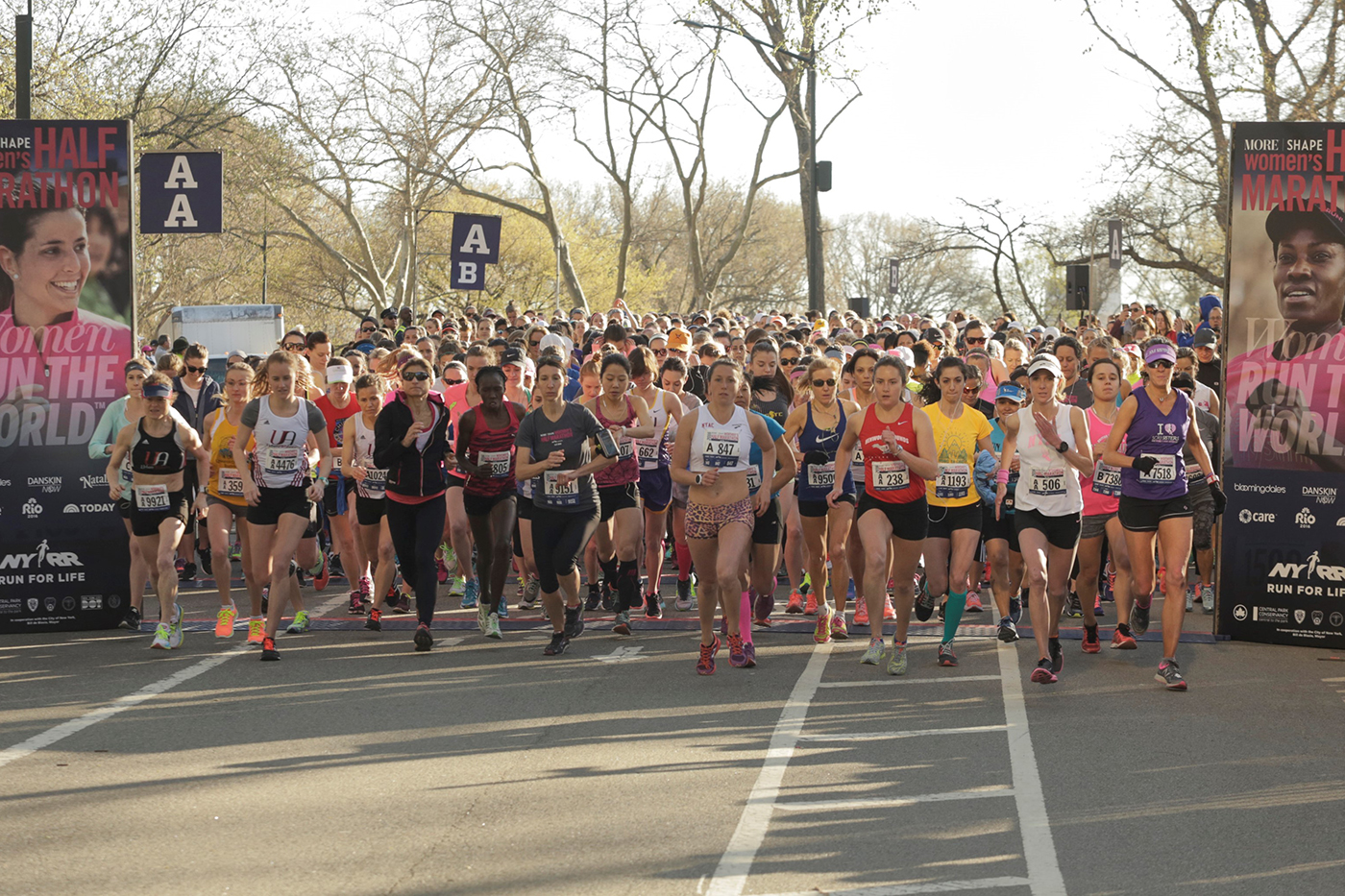 The SHAPE Women's Half Marathon held April 30, 2017 is a symbol of the strength and power of women standing (and running) together. Women from all over the world convened in New York City for this all-female race, cheering each other on and lifting each other up – no matter the age, size or demographic.
"Female empowerment is so important and this race is unique in its ability to reach so many different types of women," a representative from the SHAPE team said. "There is nothing better than women encouraging other women – and that's exactly what this race does."
And these women come from all over the world. It will be Laura Rivera's first long distance race, in part because she lives in Juarez, Mexico, one of the most dangerous cities in the world for women. Simply finding the space and time to train safely was a luxury she didn't have.
"I started running short distances in the park in front of my house, which is only .3 miles long," Laura shared. "From there on, I had to get creative. On top of upping my distance and endurance each week, I also had to make sure I would be safe and healthy, since my city is so dangerous. I had to look up neighborhoods that I could go to to run, and choose a specific time when there would be sunlight for safety but the heat wouldn't be overbearing."
Still, running has become her exercise of choice, and a way for her to accomplish goals she never thought possible. Once she made up her mind to run a half marathon, there was nothing that could stop her.
And that's the very premise of this race.
"Women are amazing, powerful creatures," SHAPE said. "Once we put our minds to something, we are unstoppable."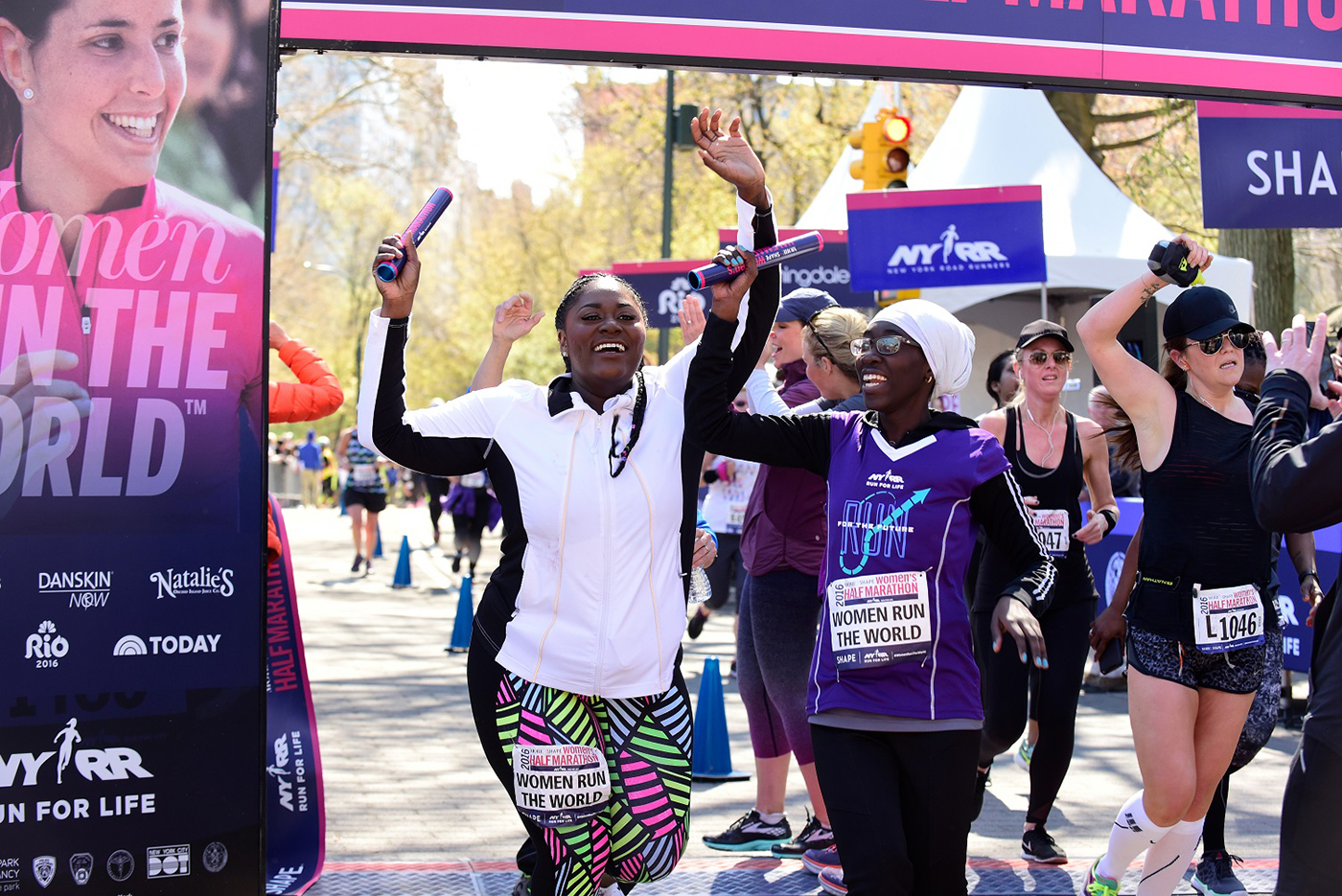 It's stories like Laura's that bring to life what SHAPE illuminated about women in the creation of this race: resilience, fearlessness and joy in lifting others up.
"Women are generally the harshest toward each other when really we should stand together and support one another," said Maura Ehmer, another runner that took on the race Sunday, who's based in New York. "We are all in this together – we are all beautiful, we are all capable, we are all powerful. Even if we aren't speaking, the sound of our shoes all moving towards the same direction in unison is powerful. If only for a moment, we are able to show our true and raw selves as we push through personal, mental, physical, and emotional boundaries in order to complete the race."
Every runner has her own story – and if you've committed to 13.1 miles, you've got mental grit somewhere deep down within you. Running gave Maura the strength to turn a new page to her life and to start fresh when all the odds may have been against her.
"No matter how tilted and unstable my life has been, I can do anything I put my mind to," Maura said. "No unhealthy relationships needed, no alcohol-fueled emotions or drug-induced mind, just me and my fellow ladies conquering the pavement and crushing those damn Central Park hills."
And for the second time, SHAPE is also hosting the Women Run the World Relay and Mentorship Program which kicks off during the race. "The program honors 13 female leaders who will each mentor a woman from the New York Road Runners Run For The Future program," SHAPE said. "The program helps New York City high school girls train to run their first 5k, build confidence, and earn money towards college."
This Sunday, all 13 pairs will participate together by running one mile of the half marathon together.
Have you run in a race and learned an inspiring story from another fellow runner? Share with us in the comments below!