Favorite Soup Recipes Roundup
If you could only eat one food for the rest of your life, what would you choose? As a child, I always chose soup. I made this selection, in part, because I sneakily knew that picking soup meant tons of variety. Some people might say that my reasoning made that answer "cheating," but I think we can all give that a pass, considering that (1) it's a silly game, and (2) soup is the best.
To this day, I love making a big pot of soup at the beginning of the week to enjoy for dinner that night and lunches for the rest of the week. I've compiled a few of my favorite soup recipes below, all as easy as pie and as delicious as, well, pie.
This is my most frequently shared recipe and, I believe, the only tomato soup recipe you'll ever need. The soup gets an extra touch of special by roasting the tomatoes before bringing all the ingredients together (use an immersion blender here!), and the flavor is nice and spicy from the red pepper flakes.
Hint: Use thai basil to be able to really taste the basil flavor in the soup.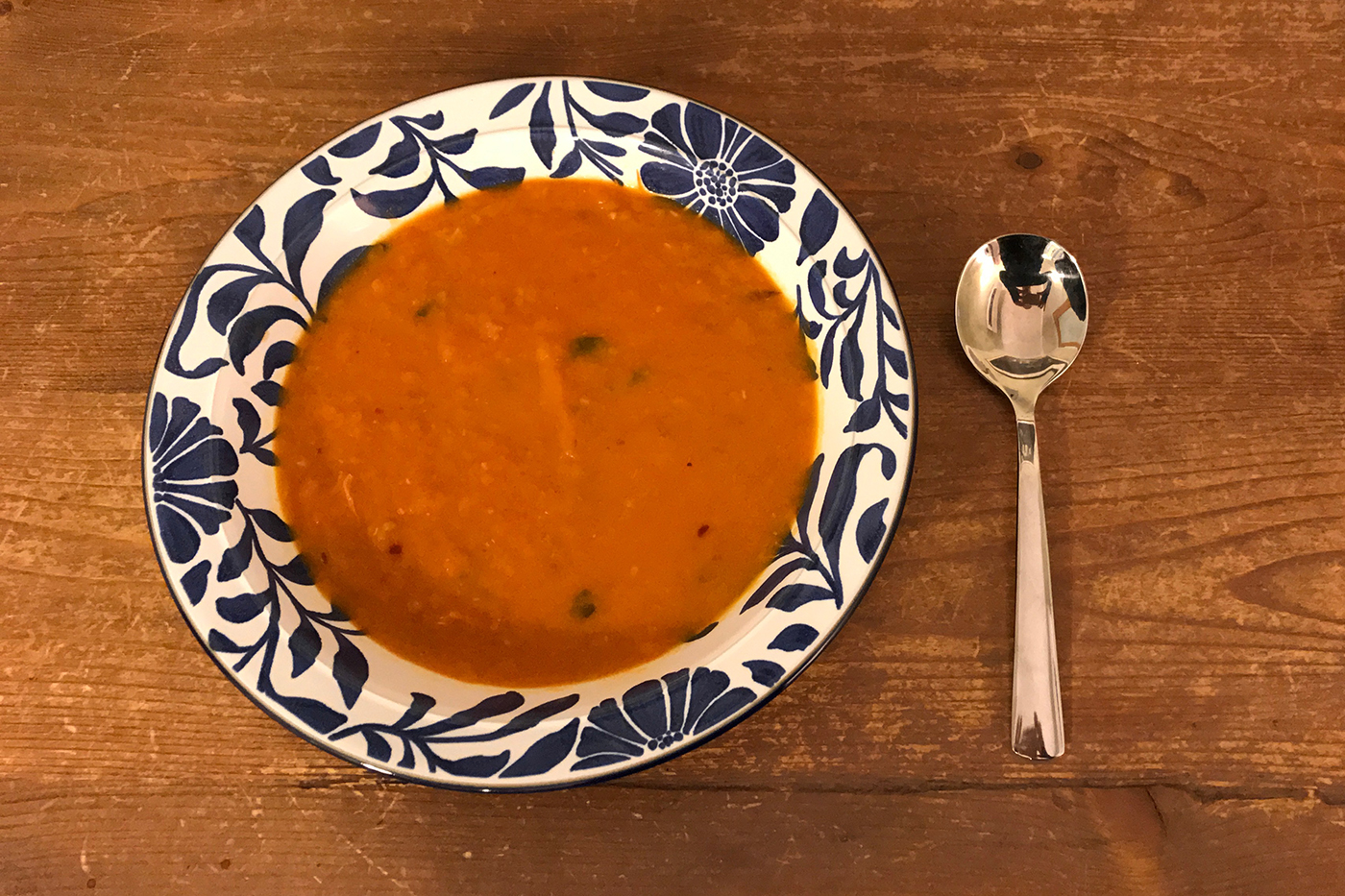 This is a really comforting soup that is great as a vegetarian dish, but also easy to customize. I made this soup this week and added shredded chicken to amp up the protein and make it a bit heartier. I especially love the kale in this soup.
I feel a little silly giving you this recipe, because it's one of the easiest things you'll ever make. First, you're using a slow cooker, so you have flexibility in when to prepare it to be ready to eat. It also comes together by combining a bunch of canned beans and veggies you can buy pre-packaged at the grocery store. With this recipe, it's also easy to modify with whatever you have on hand. I generally make my own taco seasoning blend, and I have never included ranch seasoning, and it still comes out perfectly tasty.
I was thrilled to find this recipe. It's starting to feel like the theme of the post, but it is easy and tastes good, too. The recipe doesn't suggest it, but I like to use an immersion blender when the soup is done cooking in the slow cooker.
This is a fun and simple recipe to try that is a little out of the ordinary from the more popular soups. It's flavorful and healthy, and can either be prepared quickly on the stovetop, or in the slow cooker during your workday.