Simple Slow Cooker Recipes for Busy Days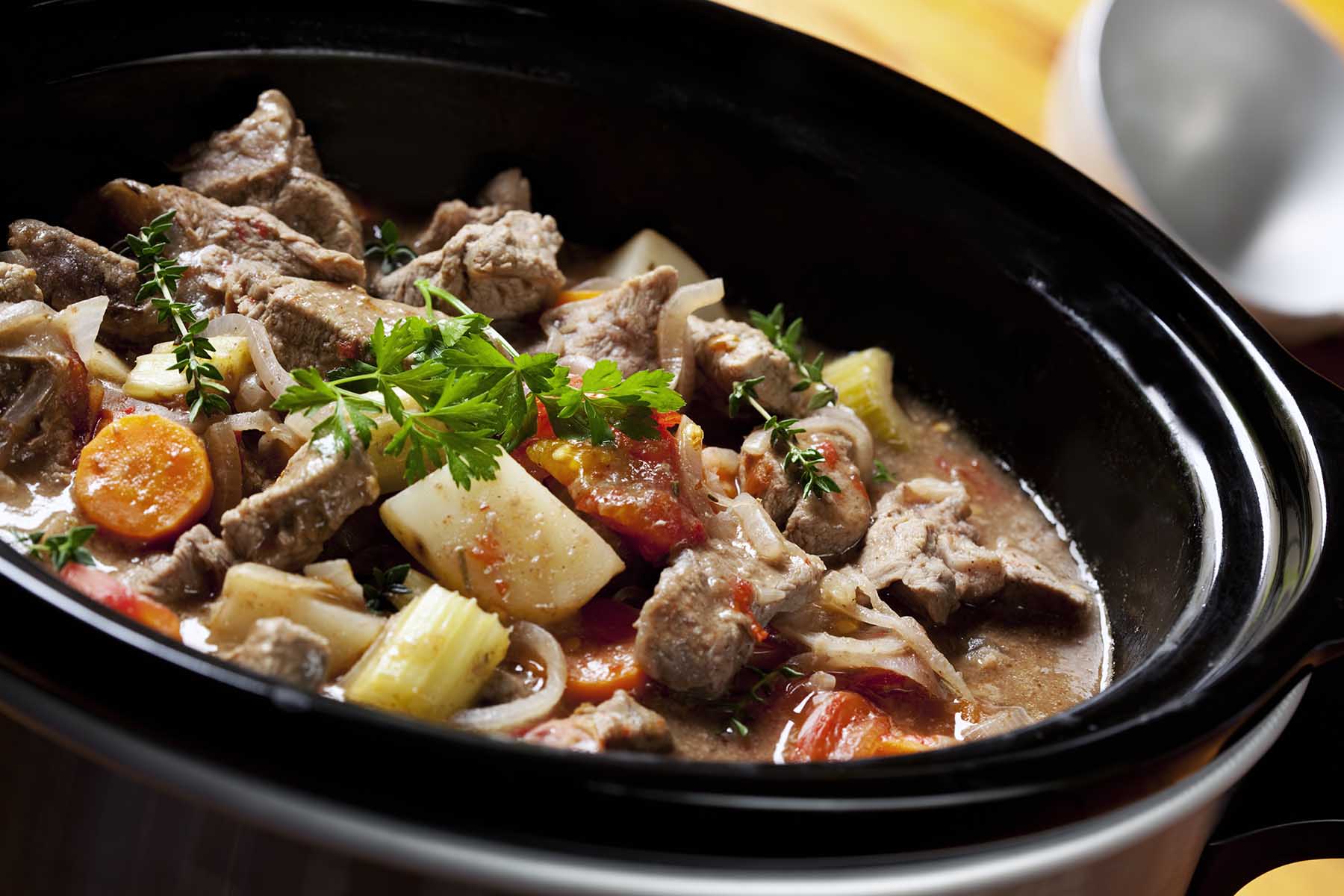 When my sister and I were growing up, infomercials were a family favorite when it came to channel surfing on a lazy Saturday afternoon. In fact, no television programming would make us stop that dial faster than the Showtime Rotisserie Oven. We'd watch in awe as the host showed the live in-studio audience how easy it was to prepare delicious food in just a few steps. With the help of this machine, he boasted, anyone could, "Set it and FORGET IT!" I think about this tagline every time I set up a recipe in my trusty slow cooker. While the appliance has changed, the benefit is the same. And as a busy young professional, setting it and forgetting isn't just convenient, it's necessary.
My first several times using my slow cooker happened either on a Sunday or a work-from-home day – partially because I was getting comfortable with leaving it cooking all day, and partially because I didn't know how to get out of bed to get it started before work. In the last few years, however, I have become older and wiser when it comes to slow cooking, which actually means that I figured out the most important slow cooker secret: pick recipes you don't have to prep extensively. Recipes are best when you can add your ingredients, turn on the crockpot and come back later for your delicious meal. Set it and forget it, you might say. Here are a few of my favorite slow cooker meals. My focus is on dinner, but there are a lot of recipes for other occasions out there, including side dishes (Balsamic Brussel Sprouts and Honey Cinnamon Carrots), breakfast (Overnight Steel Cut Oats and Kale, Feta & Red Pepper Fritatta) and even dessert (Blueberry Peach Cobbler and Molten Lava Cake).
This coconut curry was my first foray into slow cooking, and it did not disappoint. When I make this dish, I always buy pre-chopped squash, because nothing can damper the convenience of slow cooking like hacking away at a butternut squash. Sweet potatoes also make a tasty substitute – just make sure to peel before you slice them up and throw them in the slow cooker. I love to make this meal on a Sunday morning, enjoy for dinner that night, and then package up into lunches for the week over brown rice.
Finding this recipe was like finding a little slice of heaven. That is, if slices of heaven were totally versatile, easy and clean (acceptable on Whole30 and Whole Life Challenge if you grab the right ingredients). The original recipe uses salsa verde for a fresh-tasting chicken to top burrito bowls, add to tacos, etc. For an equally delicious variation, I love to use the base of this recipe but substitute barbecue sauce for half of the salsa verde, pairing it with roasted sweet potatoes and brussel sprouts.
This soup is the perfect antidote to a frigidly cold winter day, even if that day started with stepping in an icy puddle and ended with a sluggish two-hour commute home (not that I'm speaking from experience or anything, I guess I just have a vivid imagination). I love this recipe because not only is it flavorful and filling, its versatility means it works with whatever veggies you have on hand.
I love this recipe so much that I'm breaking my "no prep" rule to include it on this list. Pinky swear, it is worth it. I first made this turkey chili recipe this fall and immediately fell in love. I brought it to work for lunch every day that week and repeatedly told coworkers that they had to taste it before accidentally finishing my bowl first. It happens. Make this for yourself and you won't regret it.
This is another great comfort dish that will last you the week. It's chock-full of protein between the quinoa and the beans, no meat necessary. We love this dish topped with avocado slices and cilantro. One of our favorite parts about this recipe is that it saves well and makes a super satisfying lunch to heat and eat during the work day.